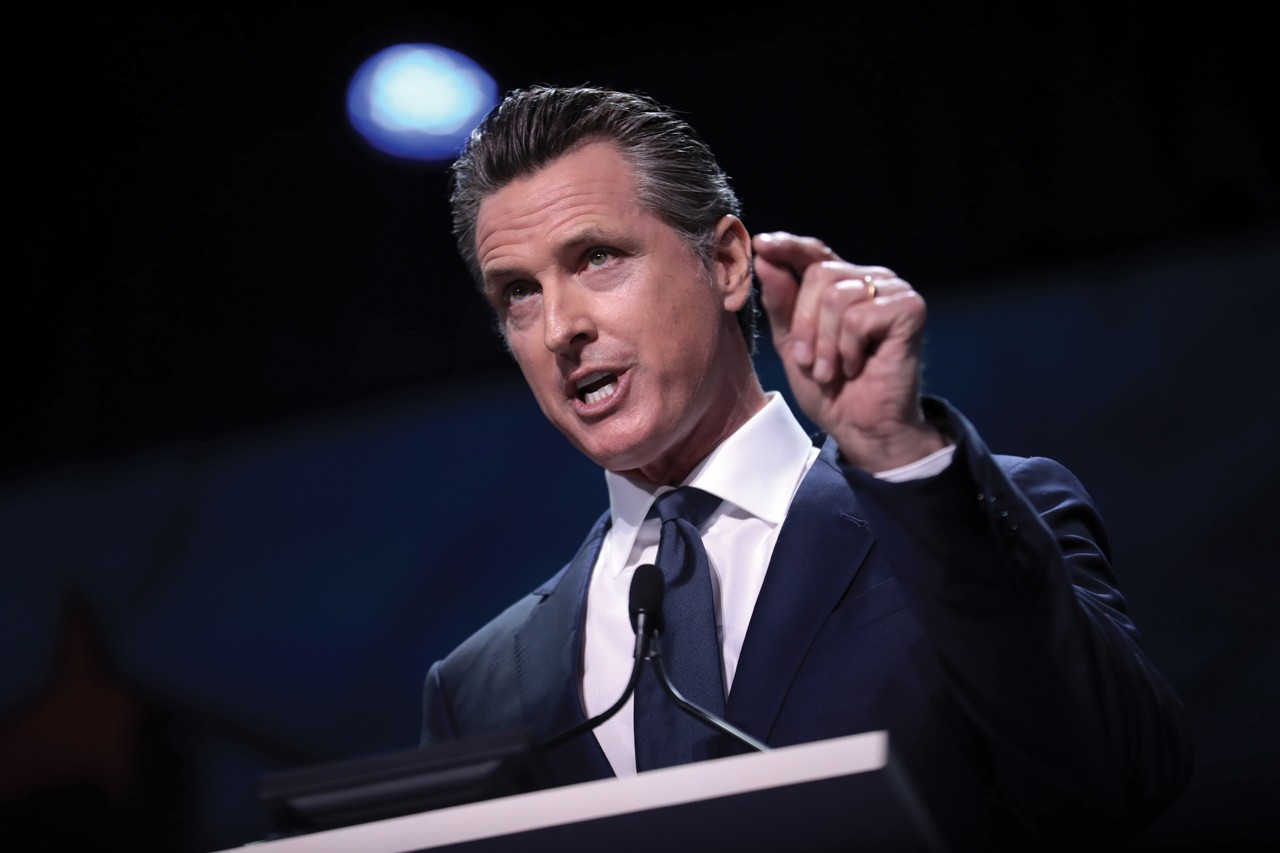 News you don't want to miss for Nov. 30:
1.
Gov. Gavin Newsom signaled a repeat of the stay-at-home orders given at the onset of the pandemic last March could return for the holiday season if the breakneck exposure of covid-19 continues
,
Politico
reports. A week ago, Alameda County reported 545 new covid-19 cases, by far the highest single-day total since the pandemic began. Alameda County is already under a limited version of the stay-at-home order that bars non-essential outdoor activity between 10 p.m. and 5 a.m.
2.
The rapid spread of covid-19 is moving the annual Jack London Square tree-lighting ceremony to the virtual realm
, the
East Bay Times
reports. Five-days of virtual activities will culminate with the tree-lighting on Dec. 11. $$
3.
Santa Clara County's strict ban on contact sports and gatherings means the San Francisco 49ers will play their next two "home" games in Glendale, Ariz.
,
SFGate
reports. County officials believe the restrictions will last through the beginning of 2021, also causing a problem for the NHL's San Jose Sharks and their upcoming season.
4.
Oakland firefighters and residents mourned the death of interim Assistant Chief Sean Laffan on Monday
, the
East Bay Times
reports. Laffan, 42, suffered a fatal heart attack earlier this month. He was named interim assistant fire chief in June. $$
5.
Prospective U.C. students have another few days before the application period closes due to technical issues
,
SFGate
reports. The deadline, originally set for Monday night, is now Friday, Dec. 4.
6.
Bay Area rapper Lil Yase, 26, was found dead at the Dublin/Pleasanton BART station on Saturday morning
, KTVU reports. Lil Yase was the victim of multiple gunshots, authorities said.
$$ = Stories you may have to pay to read.