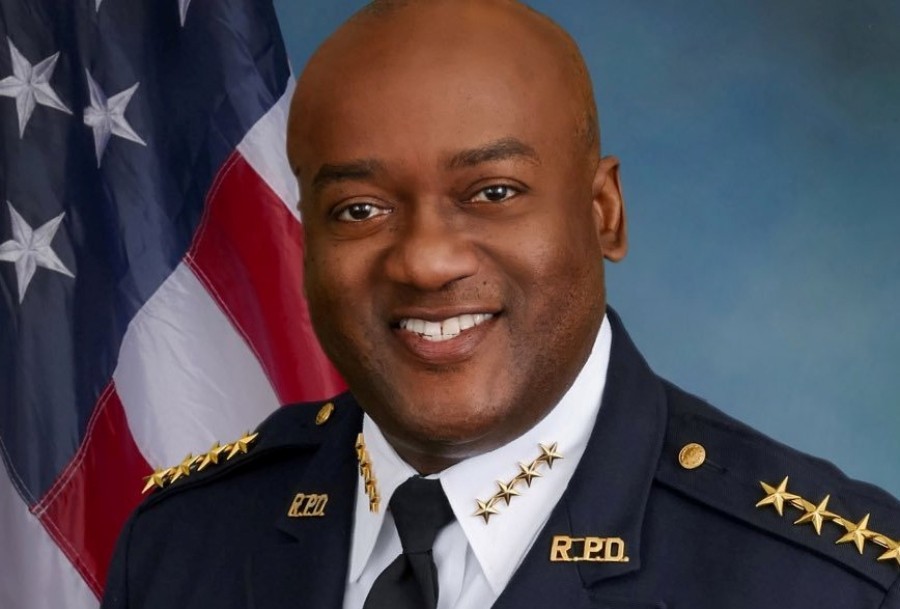 News you don't want to miss for Sept. 9:
1. Richmond Police Chief Allwyn Brown's days were numbered after the police union registered a stunning no-confidence vote against him on Friday. A day later
Brown was placed on leave and replaced with his assistant
, the
San Francisco Chronicle
reports. Assistant Police Chief Bisa French takes over as acting chief. $$
2. Two jurors in the Ghost Ship trial were holdouts for convicting master tenant Derick Almena.
They believed the warehouse's landlord held greater responsibility for making sure the building was safe
, the
San Francisco Chronicle
reports. In the case of Max Harris, who was also charged with 36 counts of involuntary manslaughter, but was acquitted last week, one juror had previously leaned toward a conviction. $$
3.
A rope fashioned into a noose was found at Chabot Elementary School in Oakland on Friday
, KTVU reports. A similar rope was reported at the school two weeks ago, but school officials determined at the time that is was an accident.
4.
State Sen. Nancy Skinner's "Housing Crisis Act" was approved by the Legislature on Friday and awaits Gov. Gavin Newsom's signature
, the
East Bay Times
reports. The bill loosens existing local zoning ordinances for housing by streamlining the permitting process, lowering fees, and prohibiting developers from demolishing affordable and rent-controlled units unless they are replaced.
5. Housing advocates believed this legislative year held great promise, but a number of high-profile bills fizzled.
Perhaps the last, best hope for this session rests with a bill authored by East Bay state Sen. Bob Wieckowski seeking to accelerate the building of accessory dwelling units, also known as "granny flats,"
the
San Francisco Chronicle
reports. $$
6.
"A bill to let a troubled California utility borrow money tax free so it can pay victims of wildfires started by its equipment will not pass this year,"
the
Associated Press
reports. In tabling the bill until next year, state legislators feared voters would view it as a bailout of the unpopular PG&E.
7.
Antonio Brown's career as a Raider is over after the team released the controversial, but talented wide receiver
, ESPN reports. Just hours after Brown was released, he quickly signed with the Super Bowl champion New England Patriots. The speed of the signing sparked speculation the whole ordeal was orchestrated by Brown and the Patriots. Brown never played a game in silver-and-black.
8.
The A's are calling up their top prospect as the pennant race enters the final three weeks of the season
, the
East Bay Times
reports. Jesus Luzardo is regarded as one of the most prized young left-handed pitchers in the game. The A's currently hold one of two spots in the wildcard playoff. $$
$$ = Stories you may have to pay to read.