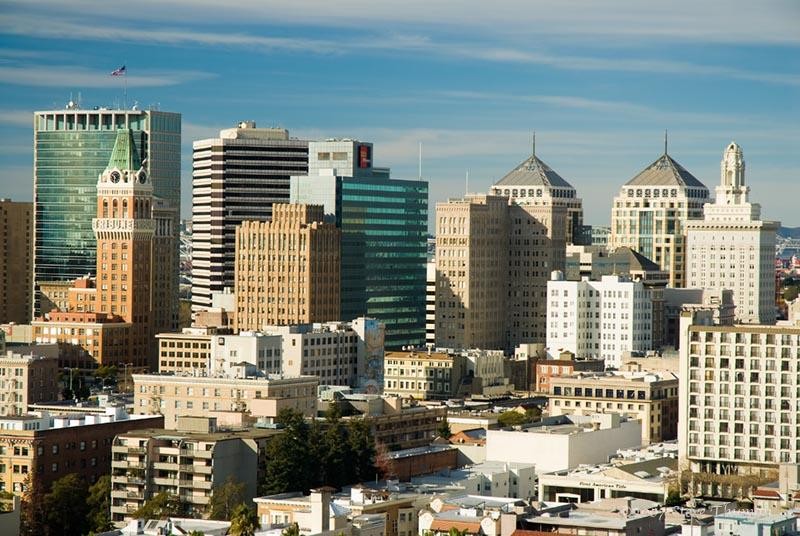 Stories you shouldn't miss for Oct. 23, 2017:
1. The East Bay
lost 2,600 jobs in September
, and the Bay Area shed a total of 4,700 positions during the month — the worst showing since the height of the Great Recession in 2010, reports George Avalos of the Bay Area News Group$. The dismal employment figures are raising concerns that the region is in an economic slowdown. Economists blamed the region's housing crisis for making it difficult for employers to hire workers.
2. The percentage of apartments nationwide
that are considered "affordable" has plummeted 60 percent since 2010
, the
Washington Post
$ reports, citing a new analysis by Freddie Mac. "We have a rapidly diminishing supply of affordable housing, with rent growth outstripping income growth in most major metro areas," said David Brickman, executive vice president and head of Freddie Mac Multifamily.
3. A
major recall of prepackaged salad mix includes produce from Trader Joe's and Safeway
, reports Annie Vainshtein of SFGate.com. Mann Packing in Salinas issued the recall after its products tested positive for the bacteria listeria, which can be fatal for the elderly, young children, or those with weakened immune systems. The recall includes Trader Joe's store brand Kohlrabi Salad Blend and Safeway and Albertson's store brand, Signature Farms, Meat & Cheese Tray; Broccoli Cauliflower Florets; Broccoli Slaw; Broccoli Stir Fry; Broccoli Florets; Veggie Tray with Ranch Dip; Vegetable Medley; and Veggie & Hummus Tray.
4. The Oakland-Alameda County Coliseum Authority
declined to join a fan group's lawsuit against the Oakland Raiders
, reports Steven Tavares of the East Bay Citizen. The fan group plans to sue to keep the Raiders name in Oakland when the team moves to Las Vegas.
5. And billionaire progressive Tom Steyer has launched
a $10 million national ad campaign in an effort to impeach President Trump
, reports Christopher Cadelago of the
Sacramento Bee
$.
$ = news stories that may require payment to read.