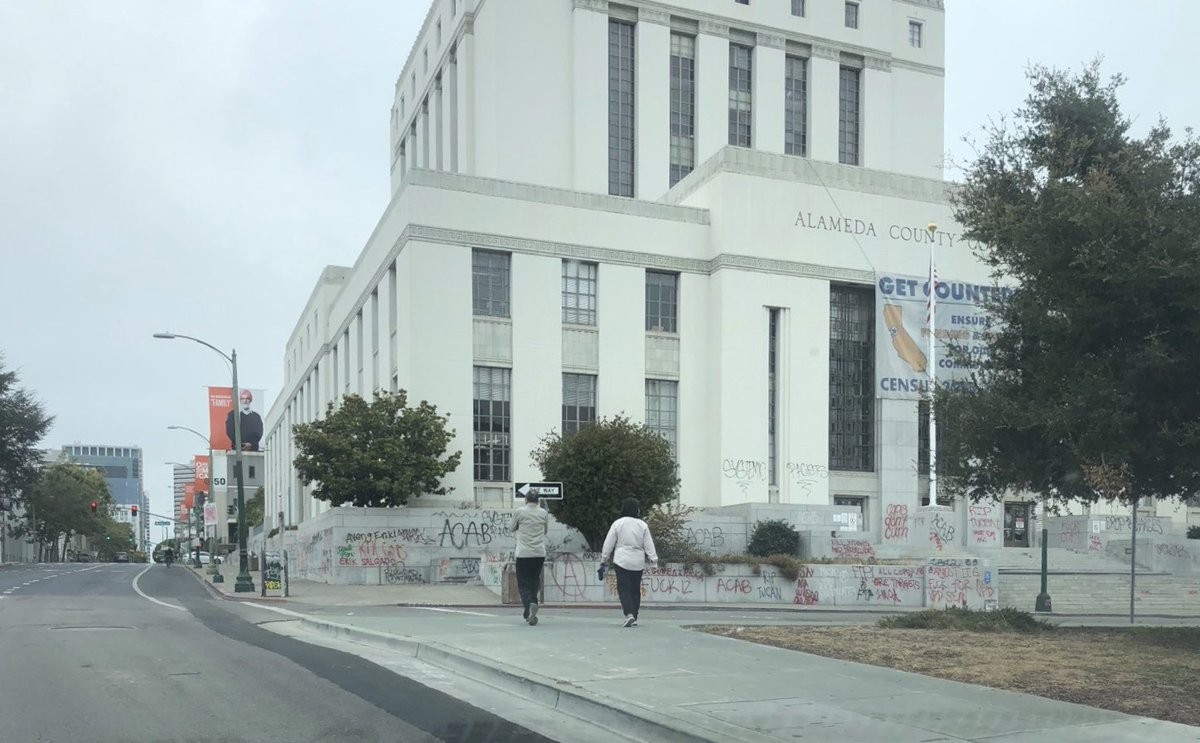 News you don't want to miss for July 27:
1.
A protest against police in Oakland on Saturday night turned violent as the Alameda County Courthouse and other locations were vandalized
, the
San Francisco Chronicle
reports. Oakland Mayor Libby Schaaf said images from Saturday night gives President Trump a reason to send federal law enforcement officers to Oakland. $$
2.
Oakland officials and community members are discouraging residents from gathering at Lake Merritt,
SFGate
reports. "Give the lake a break," Schaaf urged residents on Friday. Meanwhile, the Oakland Zoo is scheduled to reopen on Wednesday featuring outdoor-only activities.
3.
Some Oakland elementary principals are discouraging so-called "pandemic pods," parents coupling small groups of children into home-learning groups
, KTVU reports. The arrangement could exacerbate social inequities in the classroom, the principals said.
4.
Contra Costa County supervisors will consider an ordinance allowing fines of $100 for individuals not wearing masks and general violations of the county's public health orders
, the
East Bay Times
reports. Fines for businesses could be as high as $1,000. $$
5.
Former Contra Costa County registrar Joe Canciamilla plead not guilty on Monday to 34 felony counts of grand theft and perjury
, KPIX reports. Canciamilla is alleged to have used $262,000 in campaign funds for his personal use.
6. The A's took two of three games against the Angels on the season's truncated opening weekend,
but an outbreak of covid-19 among Miami Marlins players may put the entire season in doubt
, ESPN reports. In the meantime, the A's are finishing off their four-game series against the Angels on Monday afternoon at the Coliseum.
$$ = Stories you may have to pay to read.