Stories you shouldn't miss for Oct. 15, 2018:
1. In a surprise move, Oakland City Council District 4 candidate Charlie Michelson ended his campaign on Sunday,
citing personal reasons.
Michelson, who was backed by Mayor Libby Schaaf and retiring councilmember Annie Campbell Washington, had been considered a frontrunner in the race.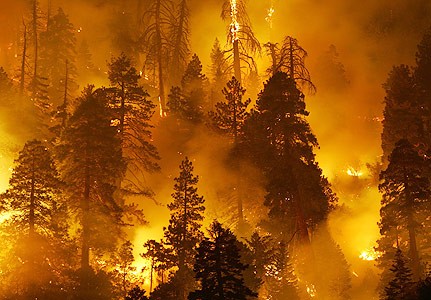 2. PG&E
shut off power to about 60,000 customers
in 12 counties on Sunday in order to avoid sparking fires from downed powerlines during hot, dry, windy weather conditions, the
San Francisco Chronicle
reports. The unprecedented move affected residents of Napa, Sonoma, El Dorado, Lake, Amador, and Calaveras counties.
3. Disgraced restaurateur Charlie Hallowell, who was accused by dozens of female employees earlier this year of sexual harassment and misconduct,
announced that he's returning to having more of a hands-on role in running his operation
after undergoing a 12-step treatment program, reports Tracey Taylor of Berkeleyside. Hallowell sold two of his Oakland restaurants earlier this year — Penrose and Boot & Shoe Service — but still is co-owner of Pizzaiolo and is going forward with the opening of a new eatery in downtown Berkeley.
4. House GOP Majority Leader Kevin McCarthy's family "won more than $7 million in no-bid and other federal contracts at U.S. military installations and other government properties in California
based on a dubious claim of Native American identity by McCarthy's brother-in-law
," the
LA Times
$ found in an investigation.
5. And Sears
filed for Chapter 11 bankruptcy and plans to close 142 stores
by the end of the year because of staggering losses, reports Anne D'innocenzio of the Associated Press.
$ = stories that may require payment to read.