Stories you shouldn't miss:
1. The unemployment rate in Oakland
plummeted 2.6 percent last year
— the steepest drop in the Bay Area, the
San Francisco Business Times
$ reports. Oakland's jobless rate dipped below 8 percent — to 7.8 percent — last month for the first time since the Great Recession. Just two years ago, in January 2013, the unemployment rate in the city stood at 13 percent. Oakland's rate, however, still trails those of other Bay Area cities, including San Francisco, which has a jobless figure of just 4 percent.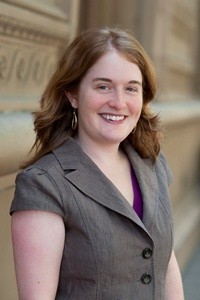 2. The BART Board of Directors will consider at its next meeting
a proposal to drop demands
that #BlackLivesMatter protesters who shut down the BART system on Black Friday pay $70,000 in restitution, the
Chron
reports. The proposal is being sponsored by director Rebecca Saltzman, who represents Oakland on the BART board.
[jump] 3. The contractor who fabricated the 32 steel rods that snapped on the Bay Bridge
failed to inform Caltrans it manufactured similar rods for a bridge in Washington that also broke
, the
Chron
reports. Fixing the bad rods on the Bay Bridge from Dyson Corp. of Ohio cost Caltrans $45 million.
4. State Senator Mark Leno of San Francisco plans to introduce legislation today that would require
e-cigs to be treated like cigarettes
in California and subject to public smoking bans, the
Chron$
 reports. Critics of the bill contend that e-cigs do not pose the same health risks as cigarettes.
5. The state Supreme Court voted unanimously
to ban judges in California from becoming members of the Boy Scouts
because the organization discriminates against gays and lesbians, the AP reports (via Rough & Tumble).
6. The UC Board of Regents
torpedoed a plan to tie sports coaches' pay to student academic performance
at UC schools after Governor Jerry Brown and Lieutenant Governor Gavin Newsom argued that the proposed academic standards were too low, the
Chron
reports.
7. The federal and state governments
have refused to provide help in the response to the die-off of sea birds
in the Bay Area from a mysterious goo because the incident does not involve an oil spill, the
Chron
reports.
8. And billionaire environmentalist Tom Steyer
announced that he will not run
for US Senate in 2016 against state Attorney General Kamala Harris, the
SacBee
$ reports.