Stories you shouldn't miss:
1. Federal Judge Thelton Henderson
strongly criticized the City of Oakland for its failure to implement reforms in police use-of-force incidents
and set a deadline of December 21 for the city to comply, the
Trib
$ reports. Henderson, who oversees Oakland's decade-plus police reform efforts, said the city, the police department, and the Oakland police union have been dragging their feet on instituting a reform plan developed by Independent Monitor Robert Warshaw. The judge said that if the city fails to meet the December 21 deadline, then Warshaw will unilaterally implement the reforms himself.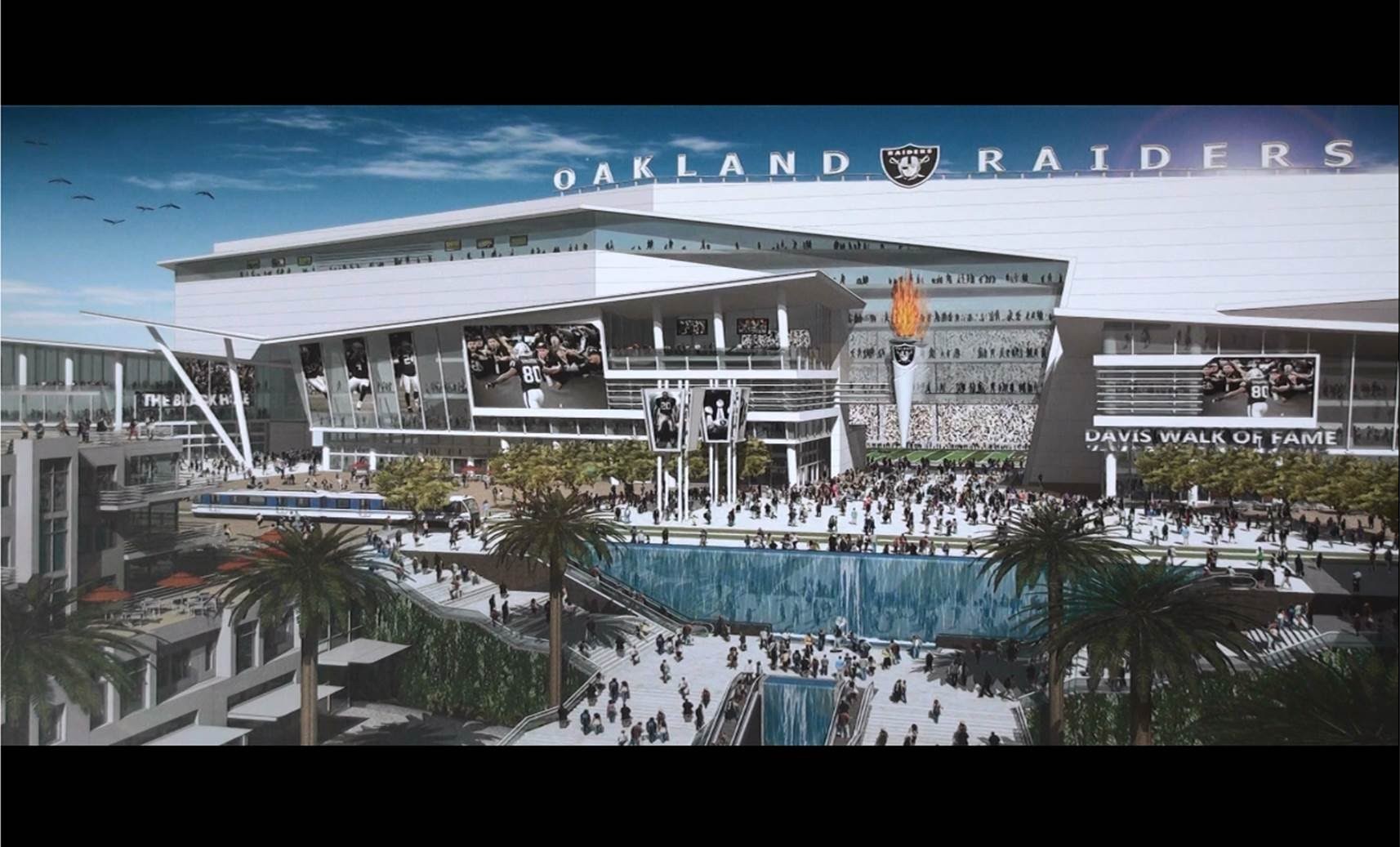 2. The City of Oakland and Alameda County are moving forward on a plan
to quickly pay off the $100 million in remaining debt on the Coliseum site
in order to speed up the process to build a new stadium for the Oakland Raiders, the
Chron
$ reports. Under the proposed deal, the county would pay off the debt — which was created by the remodel of the Coliseum to bring the Raiders back from Los Angeles in 1995 — and the city would then repay the county for its half during the next several years. The proposal would relieve the Coliseum site from indebtedness, thereby making it easier to develop.
3. In Southern California, meanwhile,
Disney Chairman and CEO Robert Iger is continuing his push to build a stadium in Carson for the San Diego Chargers and the Raiders to share
, the
LA Times
$ reports. Iger is heading up the Chargers and Raiders' effort. NFL owners are expected to vote in January on which two teams will move to Los Angeles — the Chargers and Raiders or one of those teams and the St. Louis Rams.
[jump] 4. Californians in 2015
are on track to break the record for most gun purchases in a year
, the Bay Area News Group$ reports. Gun sales spiked on Black Friday and after the gun massacre in San Bernardino.
5. The Republican establishment is preparing
for a brokered convention next summer
as Donald Trump continues to enjoy a commanding lead for the GOP presidential nomination in the polls, the
Washington Post
$ reports. GOP leaders are concerned that Trump, with his anti-Muslim and anti-Latino rhetoric, cannot win the general election.
6. And world leaders
agreed to a landmark climate change deal in Paris
that is designed to keep global temperatures from rising more than 2 degrees Celsius — although critics say the deal does not go far enough.