Stories you shouldn't miss:
1. A huge demonstration on climate change in New York City
drew more than 300,000 people on Sunday
,
The New York Times
$ reports. The People's Climate March coincided with similar demonstrations around the globe. The Manhattan event also featured climate change leaders like former Vice President Al Gore.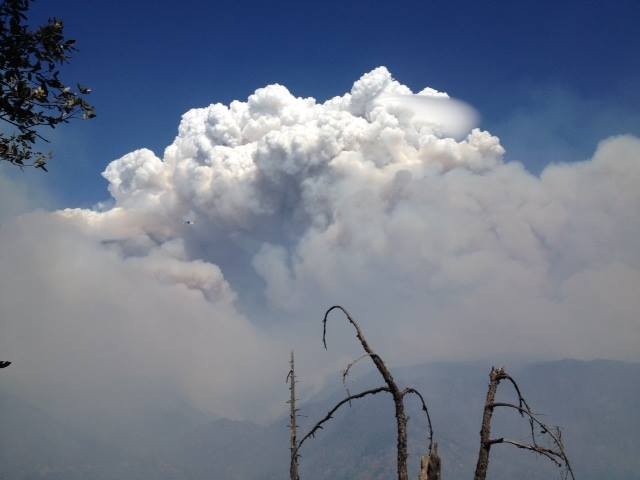 2. The massive King Fire near Placerville
is causing unhealthy breathing conditions
in the Sierra and forced the shutdown of the Lake Tahoe triathlon, the
Chron
reports. The arson-caused fire has destroyed ten homes and 22 other structures, and by this morning
had spread to nearly 88,000 acres
.
[jump] 3. In a move designed to
increase the number of bike lanes
in the state, Governor Jerry Brown signed legislation over the weekend that would allow cities to enact new fees on automobiles, the
LA Times
$ reports.
4. The jobless rate in the East Bay
fell to 5.8 percent
— the lowest since before the economic crash in 2008, the Bay Area News Group$ reports. Last month, the Bay Area experienced a healthy number of job gains, thanks mostly to the tech sector.
5. And Cal-OSHA has fined UC Berkeley
$26,000 for the death of a custodian
who fell to his death in April while cleaning windows on campus, the
Chron
reports. Regulators said Cal had failed to properly train the custodian, Damon Frick of Richmond, on how to safely use a lift.