Stories you shouldn't miss:
1. The cost to monitor the new Bay Bridge's bolt problems is expected to be at least $10 million this year, the Chron reports. That's on top of the $25 million that it cost to fix the problem caused by 32 large steel rods breaking last year. Caltrans still has no idea how many of the thousands of large bolts on the new bridge will eventually snap.
[jump]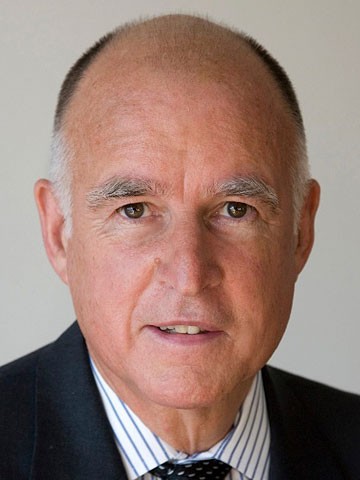 2. Governor Jerry Brown's plan to replace redevelopment in California is coming under fire for being inadequate, the Sacramento Business Journal reports (via Rough & Tumble). Brown is proposing to make it easier for voters to approve so-called "infrastructure financing districts," which would be similar tp redevelopment agencies that the governor eliminated three years ago. But city leaders say the plan falls short because going to the voters to approve such districts each time they're needed is unwieldy.
3. Some Republicans are warming to the idea of raising the minimum wage, because they realize that low wages result in increased government spending in the form of aid to the poor, the Chron reports. However, the Republican Party leadership remains staunchly opposed to raising the minimum wage.
4. State Senate leader Darrell Steinberg is pushing to overhaul California's strict sentencing laws as the prison inmate population continues to grow, the LA Times$ reports. The state estimates that an additional 3,700 people will be sent to prison this year.
5. And the California Department of Health and numerous scientists are repeatedly stating that low-levels of radiation from the Fukushima nuclear power plant disaster nearly three years ago poses no health risks to California, the LA Times$ reports. Scientists have been forced to respond to numerous Internet conspiracy theories about Fukushima radiation.
$ = stories that may require payment to read.