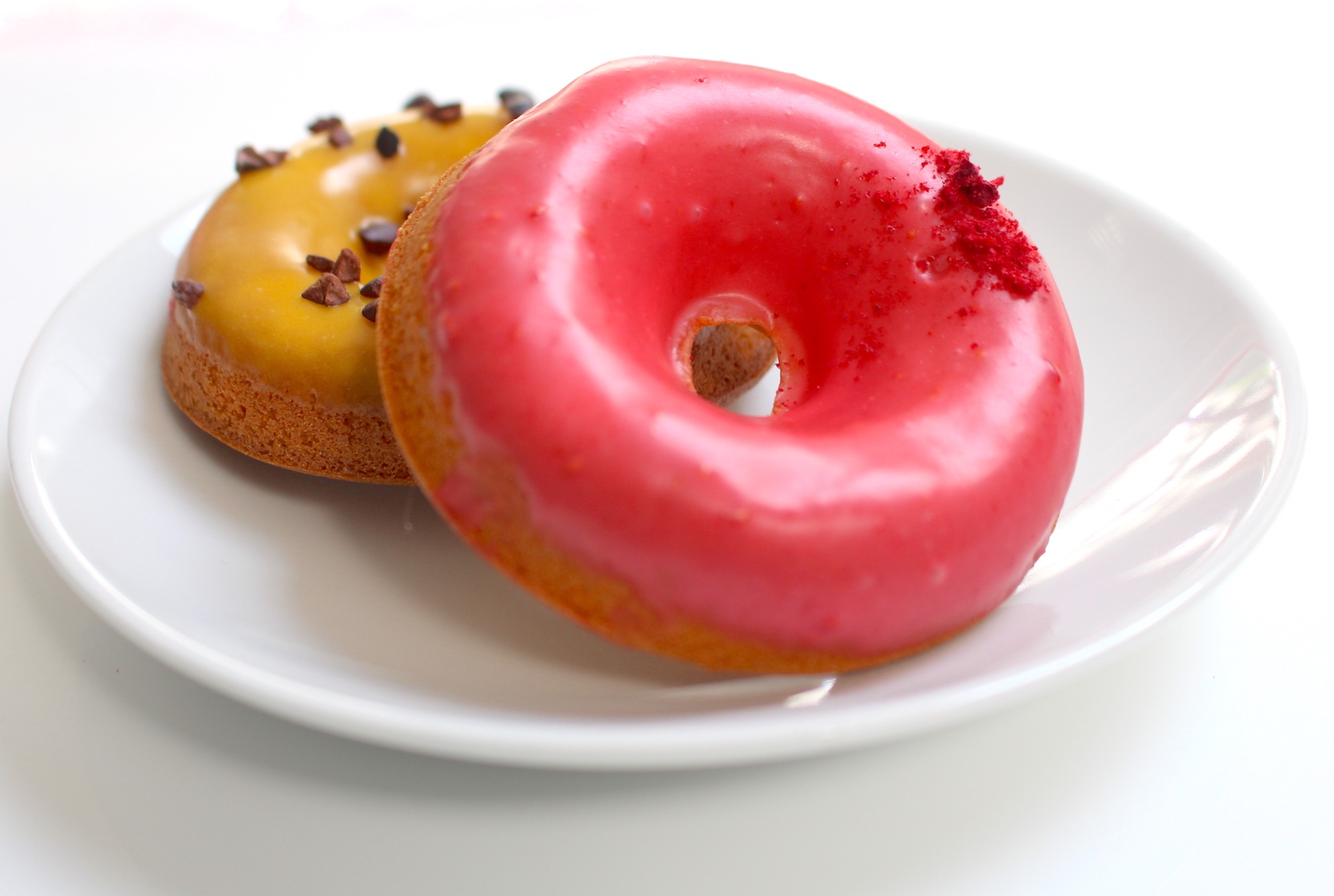 Third Culture Bakery in West Berkeley is not your average Instagram-worthy donut destination. To be sure, there are photo-ops to be had. But the bakery, located in The Berkeley Kitchens (2701 Eighth St.), also hopes to be a sweet beacon of light in these dark times.
Owners Sam Butarbutar and Wenter Shyu want to bring some joy through their popular mochi muffins and mochi donuts. The two initially met at a bakers' brunch, started dating, then launched their new business together in 2017.
"We are two outward-facing gay bakers," said Shyu, the bakery's brand director. "We just want everyone to feel safe in our space. We see Third Culture and our mochi muffins and donuts as a symbol of acceptance and welcome, and a force for good."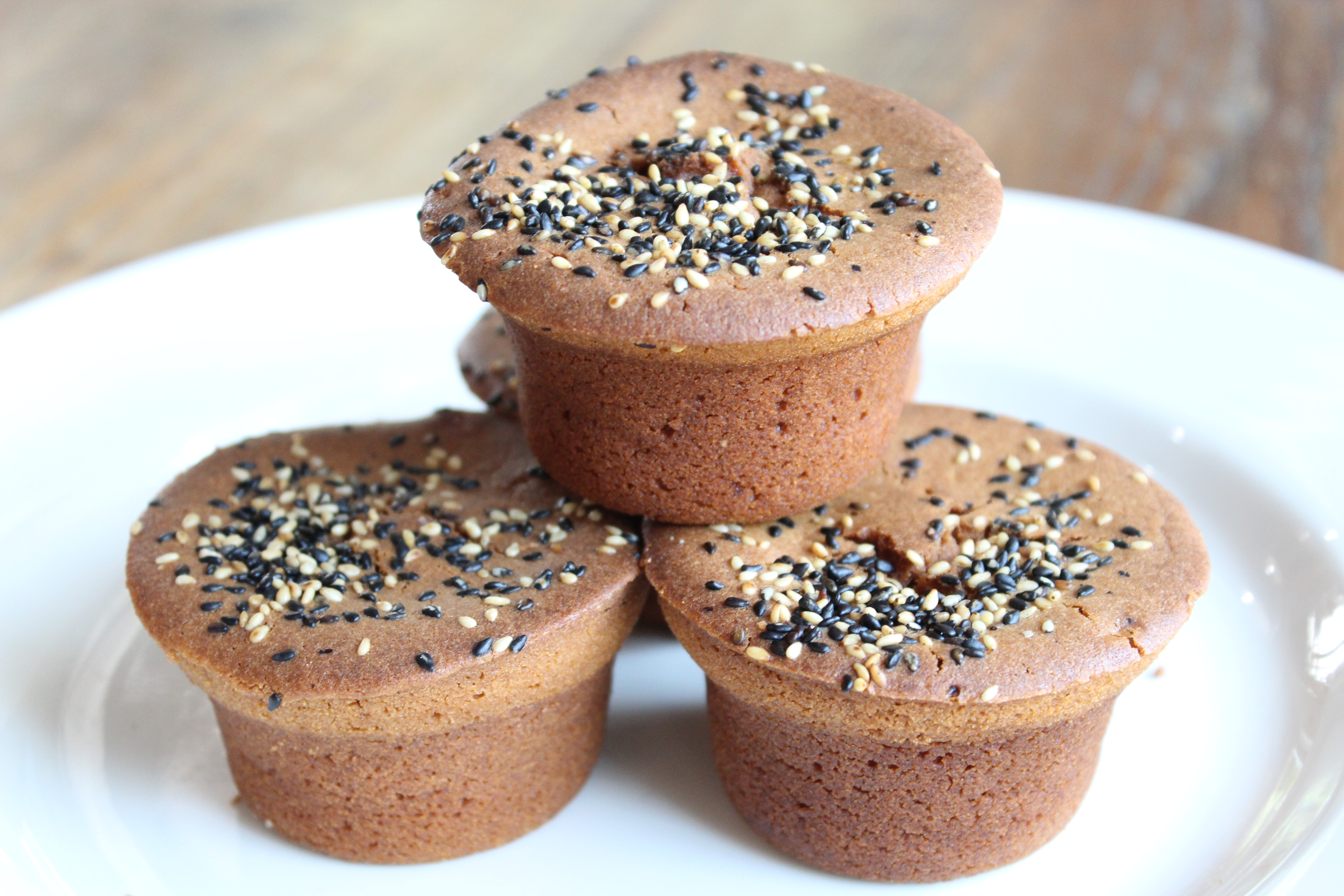 Culinary Director Butarbutar is formerly of Sam's Patisserie while Shyu ran We the Minis, a bakery catering business in Oakland. Home of the Original Mochi Muffin, which Butarbutar and Shyu patented, Third Culture Bakery also recently started making mochi donuts. The business has expanded quickly and is now selling 12,000 pieces of pastries a week. They're in about 60 retail locations now, including many cafes and shops in the East Bay.
But a visit to the West Berkeley storefront — which they call their showroom — is worth it. There, you can find an expanded menu and get a first peek at their experimental flavors, like a jasmine milk tea, ube coconut, and strawberry mochi donuts, or their savory, takoyaki-inspired mochi waffles. They also sell custard cakes as well as tea and coffee drinks; their coffee is made with 1951 Coffee Company roasts.
"Customers come in and see all that it takes," Shyu said. "It is such a labor intensive process." On a recent visit, their staff members were dipping, by hand, hundreds of donuts into a luminous purple glaze (all their glazes are all natural and with no food coloring, Shyu noted).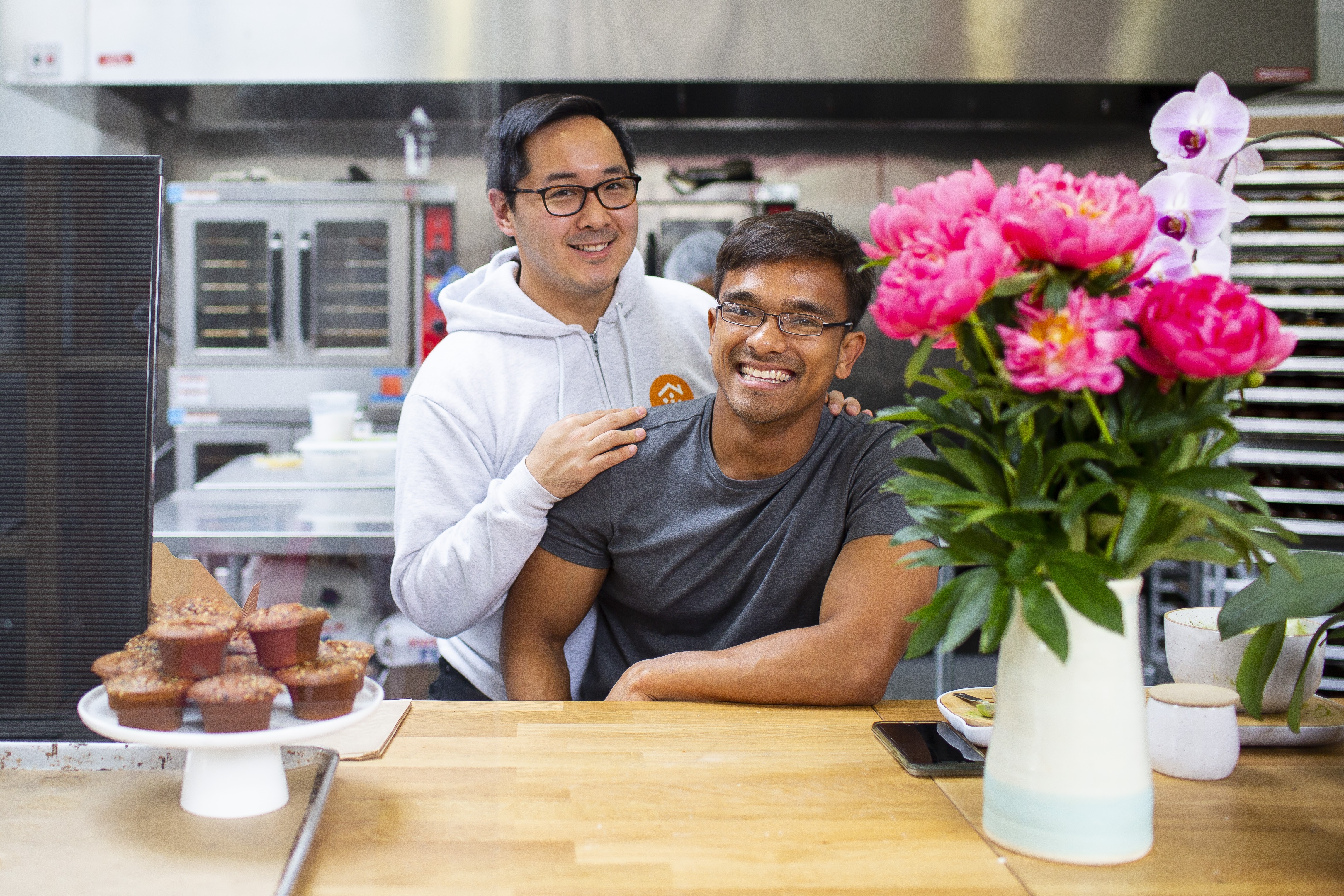 How did the mochi muffin and mochi donut come to life? When Butarbutar started selling pastries at pop-ups and events, people were asking for gluten-free options as alternatives to his croissants and tarts. He started making the mochi muffins, first selling them in 2014. From there, the mochi muffins took on a life of their own. (Note that the custard cakes have some wheat flour, while the other mochi products are gluten-free).
The muffins and donuts are made with mochiko (rice) flour, from Koda Farms using an heirloom rice and the only sweet rice flour growing in California. The mochi muffin was inspired by a Hawaiian dessert, a baked butter mochi, and Butarbutar infuses Indonesian flavors (he is from Jakarta and New York, while Shyu is from Taiwan and Los Angeles).
"I want our pastries to tell a story," Butarbutar said.
"We're third culture kids — immigrant kids who grew up in a different culture from our parents," Shyu added.
(Note: Third Culture Bakery will be closed Dec. 23-Dec. 27).
…In other food news, Free Range Flower Winery is throwing a holiday party at alaMar Kitchen & Bar (100 Grand Ave., Oakland) and pouring free samplers of its lavender wine, "L," and introducing the new rose hibiscus wine. Saturday, Dec. 8, 5-10 p.m. (free admission).