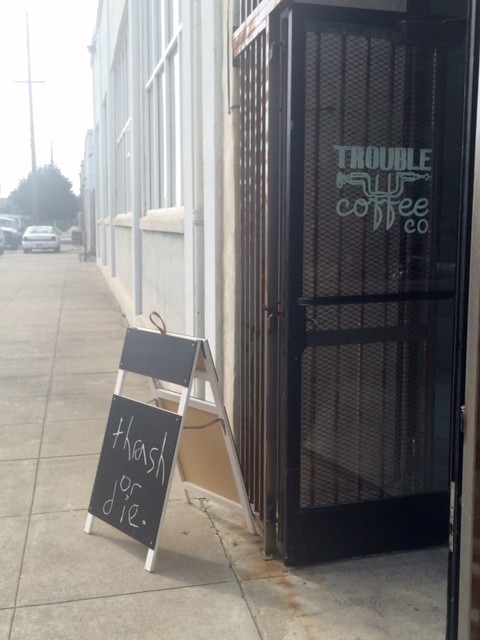 Welcome to the Mid-Week Menu, our roundup of East Bay food news.
1) Trouble Coffee, one of San Francisco's famed purveyors of $4 (cinnamon) toast, has quietly opened a
new location in West Oakland
, at 1545 Willow Street. Owner Giulietta Carrelli has gotten a ton of press in the past year — both
Pacific Standard
and
This American Life
did widely circulated pieces about how she opened a coffee shop that only serves the foods that comforted her at the nadir of her struggle with schizoaffective disorder: coffee, young Thai coconuts, freshly-squeezed grapefruit juice, and, of course, that cinnamon toast.
[jump] You can expect more of the same at the new Oakland location — an airy, quasi-industrial space whose interior surfaces have all been painted a
blindingly bright, Clockwork Orange-esque white
.
2)
La Borinqueña Mexicatessen
(582 7th St.) will close at the end of this month after 71 years in Old Oakland,
Inside Scoop
reports. Tina "Tamale" Ramos, who has been the public face of the family business her grandparents started in 1944, will also close her popular Tina Tamale mobile food and catering business. Her newest venture, La Snackeria, already closed last month. The reason? The family has simply decided to retire from the business, Ramos said.
3)
As we reported yesterday
, Berkeley's Pyramid Alehouse (901 Gilman St.) closed suddenly this week after its parent company, the Rochester, New York-based North American Breweries, decided to sell the building. Rumor has it that another brewery is planning to buy the space, so we'll keep a close eye on the situation.
4) The vegetarian fast-food restaurant Nature's Express suddenly closed its Solano Avenue location this past weekend,
Berkeleyside
reports. According to the company's
Facebook page
, the restaurant will eventually move to a yet-unannounced new location nearby.
5)
Inside Scoop
has the scoop on a new ice cream spot coming to Uptown Oakland: Little Giant Ice Cream (1951 Telegraph) will serve "American premium hard scoop" ice cream, with a mix of conventional flavors and others that are cocktail-themed or that have savory elements. Look for an August opening starting with an airstream trailer that will start scooping in front of the shop until the build-out is finished.
6) The Libertine (3332 Grand Ave., Oakland), the new cocktail bar in the old Kingman's Lucky Lounge spot, is now open,
Berkeleyside Nosh
reports.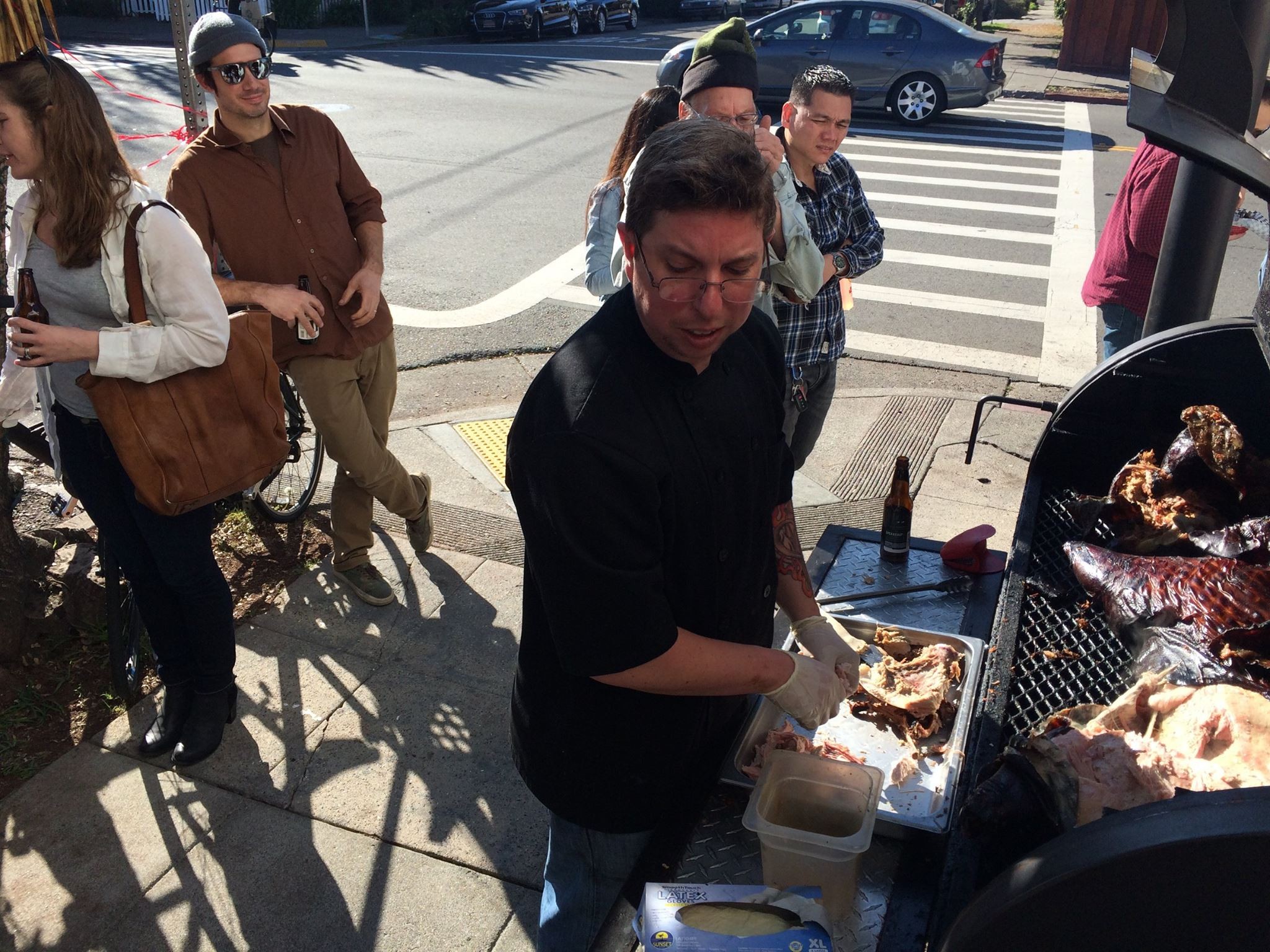 7) Over in Berkeley, Smokey J's (3015 Shattuck Ave.) will be hosting an
old-fashioned Texas pig roast
this Sunday, July 26, from noon to 9 p.m. Plates will start at $12.99, sandwiches will start at $10 (with a side), and, perhaps most compellingly, all beer will be half off.
8) As if we needed another reason to love Oakland native Marshawn "Beast Mode" Lynch,
Maxim
shares this delightful photo of the Seattle Seahawks running back with chicken wings in his tube socks during a recent appearance at an Oakland youth camp. Apparently, Lynch's aunt had fried up some chicken, and his hands were full, so… he improvised. Truly, a man after my own heart.
9) Finally, ICYMI, an
Oakland chef is returning to do a popup
in Berkeley after spending the last sixteen years in Vietnam.
Got tips or suggestions? Email me at Luke (dot) Tsai (at) EastBayExpress (dot) com. Otherwise, keep in touch by following me on Twitter @theluketsai, or simply by posting a comment. I'll read 'em all.