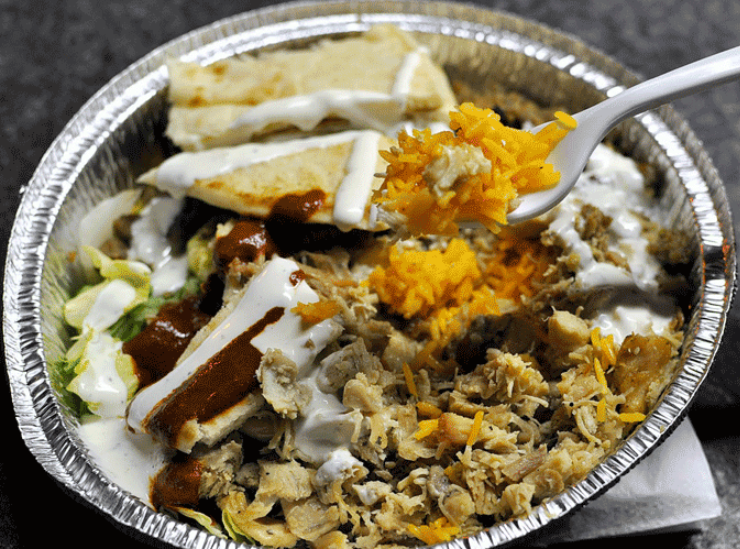 Welcome to the Mid-Week Menu, our roundup of East Bay food news.
1) In case you haven't heard, The Halal Guys are coming to downtown Berkeley, bringing with them the street cart style Halal chicken plates (extra "white sauce," please) that are ubiquitous in New York but virtually nonexistent here in the East Bay.
Inside Scoop
reports that they've nailed down a spot: the old Le Regal spot at 2126 Center Street. Apparently, the restaurant is already hiring, so look for an opening date not too far down the road.
[jump] 2) Commis (3859 Piedmont Ave.), James Syhabout's powerhouse of a little modern Californian tasting menu restaurant, has been the East Bay's lone Michelin star recipient for several years running. Now, following the
Michelin Guide's announcement
of this year's Bay Area star winners, Commis is the only
two-star
restaurant in East Bay. All in all, a good week for Syhabout, who also just
signed a deal
for an upcoming Hawker Fare cookbook-memoir he'll be penning with local food writer (and former Express critic) John Birdsall.
3) I got word from a few sources that the iconic Oakland Chinatown restaurant Legendary Palace (708 Franklin St., Oakland), which closed earlier this year, has reopened under new ownership with a new name: Cinnamon Tree. Not many details to report, but based on the photos posted to
Yelp
so far, it looks like the restaurant offers a fairly standard Cantonese dim sum menu (despite the somewhat unorthodox name).
4) It sounds like this week's big piece of San Francisco restaurant news will have East Bay ramifications.
Eater
reports that Daniel Patterson's restaurant group (Plum Bar, Haven, etc.) has purchased the SF institution Alfred's Steakhouse — and that Haven chef Charlie Parker will be heading across the bay to take over the kitchen. According to
Tablehopper
, that means Haven will have a new chef: Matt Brimer, previously of Le Clos. A publicist for the DPG told me, via email, that Parker will stay on at Haven for a period of time to train Brimer before the new chef takes over, and it doesn't sound like there will be any change to the restaurant's overall approach.
5) Oliveto (5655 College Ave., Oakland) is switching things up at its less formal downstairs cafe. Now, during dinner hours, the restaurant will turn into an Italian
rosticceria
specializing in assorted spit-roasted meats. A plate of meat with two sides will run you $19. Read more about it
here
.
6) The Advocate (2635 Ashby Ave., Berkeley), where I had
a couple of the best meals I ate this year
, is launching weekend brunch service this Saturday, October 24, from 10:30 a.m. to 2:30 p.m. The
menu
includes a burger (wood-grilled and topped with a scallion salsa "special sauce"), a version of avocado toast, cazuela-baked eggs, and caramelized French toast — plus a few highlights from the dinner menu.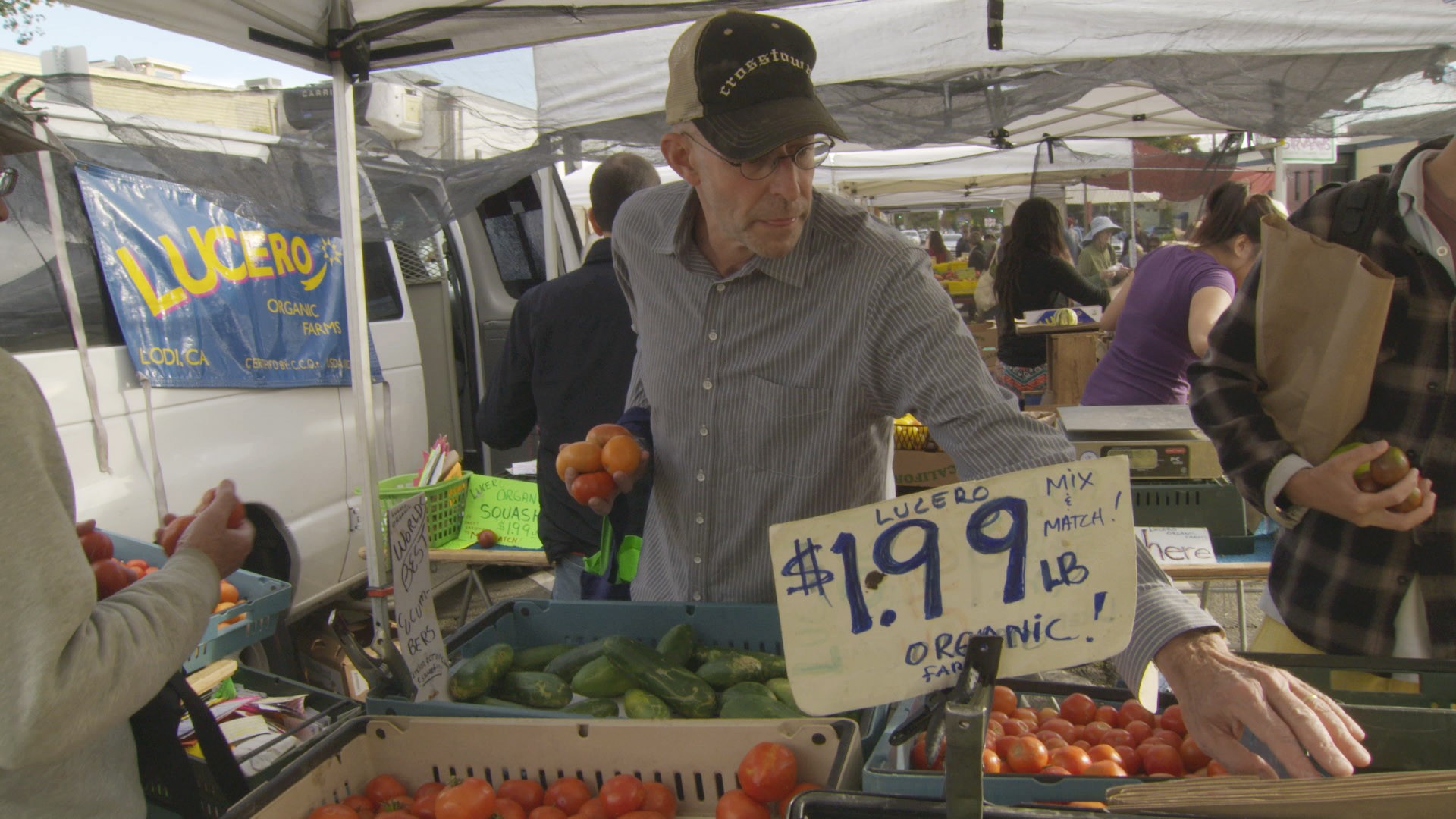 7)
Eat Drink Films
, an Oakland-based online magazine about food and film, is hosting a food-themed film festival on Saturday, October 24, in honor of Food Day. The festival kicks off with a free screening of several short films at the Exploratorium's Kanbar Forum, followed by screenings of four feature films — three San Francisco premieres, plus the classic
Babette's Feast
— at the Roxie Theater (3117 16th St.) in San Francisco. Each screening will be preceded by some kind of small, thematically appropriate snack: Straus ice cream and Grand Meringue meringues before
Babette's Feast
, vegetarian bites from La Mediterranee before
In Defense of Food
(based on the Michael Pollan book).
Check out the
whole lineup here
and see if any of the films pique your interest. Tickets are $14 a pop, or you can buy a $40 pass and make a whole day of it — probably not a bad way to spend a Saturday. Eat Drink Films founder/editor Gary Meyer, an Oakland resident, said he expects the four-day film festival he's planning for next summer will have a number of screenings in Oakland and Berkeley.
8) Finally, ICYMI, I wrote about an
ambitious new project in Alameda
that aims to eliminate food waste and provide jobs to the formerly homeless.
Got tips or suggestions? Email me at Luke (dot) Tsai (at) EastBayExpress (dot) com. Otherwise, keep in touch by following me on Twitter @theluketsai, or simply by posting a comment. I'll read 'em all.