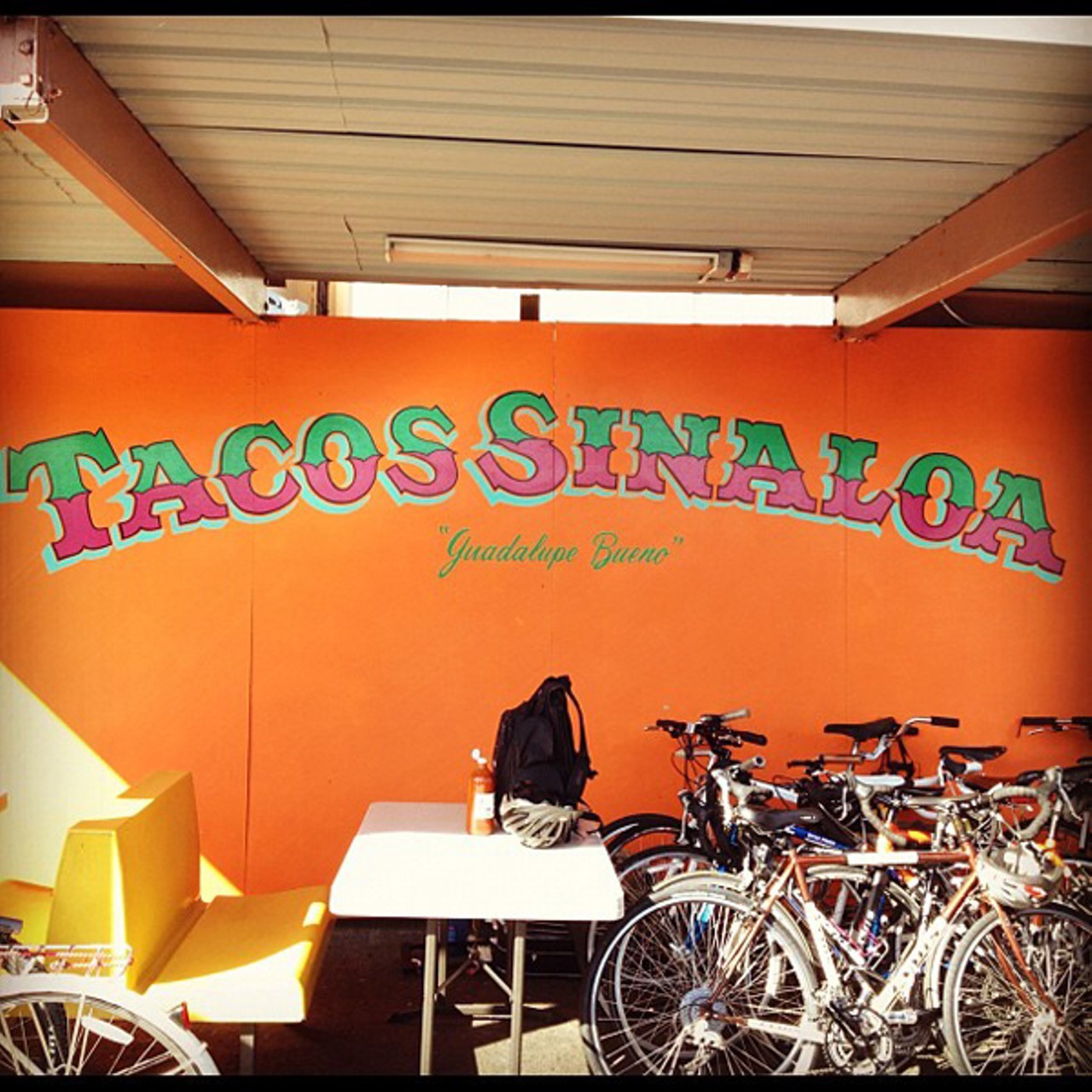 Welcome to the Mid-Week Menu, our roundup of East Bay food news.
1) Tacos Sinaloa, a trio of popular taco trucks in East Oakland, will soon open a new brick-and-mortar taqueria near the Cal campus, at 2384 Telegraph Avenue in Berkeley,
Inside Scoop
reports. Winner of multiple
Best of the East Bay
"best taco truck"
titles, Tacos Sinaloa is nothing if not versatile: One of the trucks is a good bet for
cabeza
,
carnitas
, and other meaty
lonchera
standards; another specializes in seafood; and I've been told, but have yet to personally confirm, that Tacos Sinaloa's vegan tacos are some of the best around.
[jump] Given the new brick-and-mortar restaurant's use of the
shrimp logo
from the seafood-centric truck, it seems a safe bet that shrimp tacos, seafood
cocteles
, and other fruits of the sea will have a prominent place on the Berkeley menu. No word yet on an exact opening date, but it sounds like the owners are shooting for sometime
later this month
.
2) The Oakland location of Whole Foods Market (230 Bay Pl.) finds itself embroiled in controversy after a security guard assaulted a Black customer last Thursday night, according to a witness who later posted photos of the bleeding victim on Facebook,
SF Weekly
reports.
KQED News
subsequently reported that Whole Foods has fired the security guard in question and is no longer retaining the services of Admiral Security Services, a Concord-based firm. The Oakland Police Department has said that it is investigating the incident.
3) Mockingbird (1745 San Pablo Ave., Oakland), the
casually romantic California bistro
in Uptown Oakland, is moving to a "new nest" at 418 13th Street — the former location of a Vietnamese restaurant called Ba Vo. The move isn't slated to take place until the spring of 2016, but on Sunday, September 13, owners Melissa Axelrod and William Johnson are hosting an
open house
at the new space, with small bites and wine, from 6:30 to 8:30 p.m. RSVP to
[email protected]
One advantage of the new spot: The plan is to have a full liquor license so that Mockingbird can start serving alcohol again for the first time
since last fall
.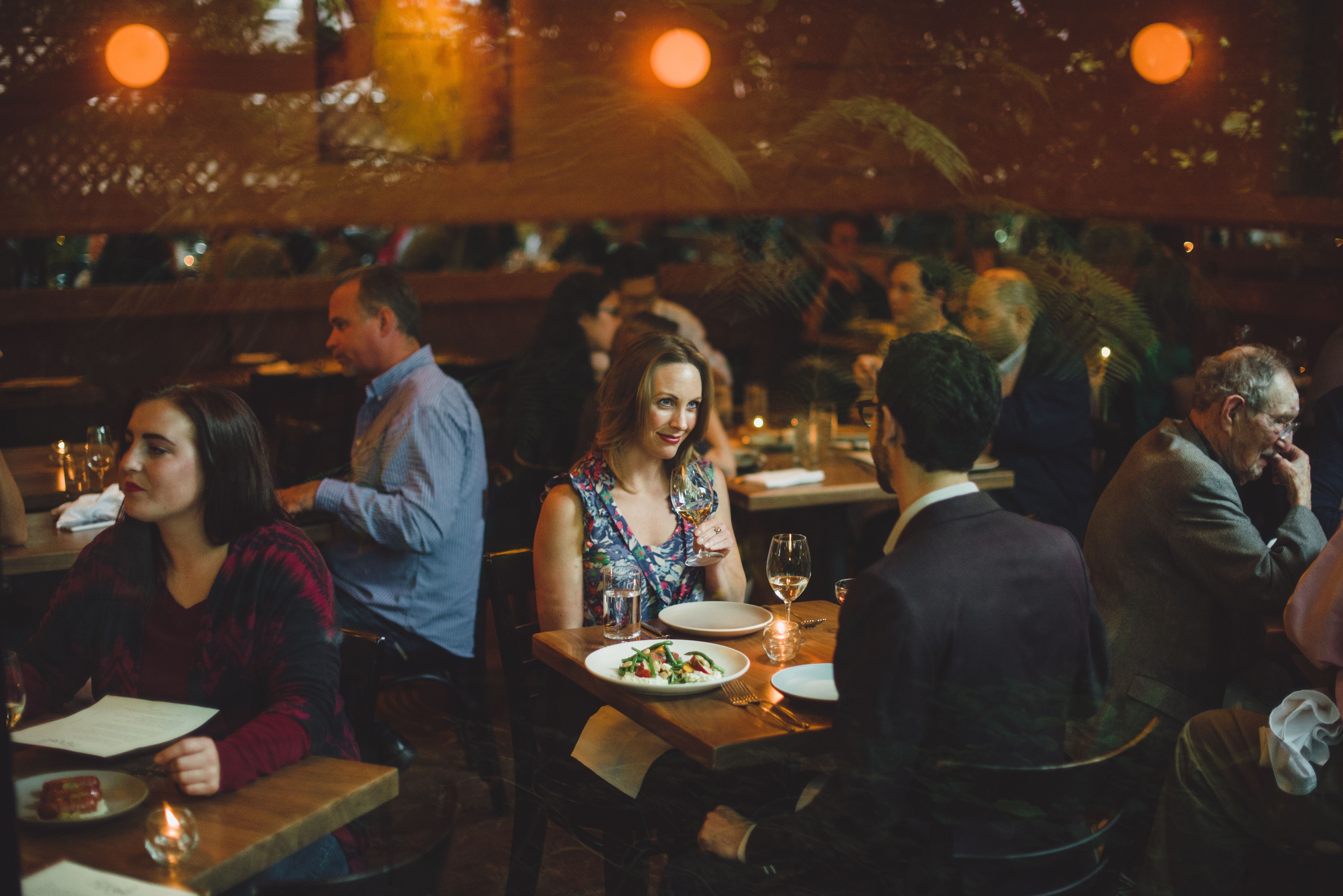 4) Longtime Cal-cuisine favorite Rivoli (1539 Solano Ave., Berkeley) has a new chef de cuisine: Michael Williams, who has cooked at Cafe Rouge, Pican, and Gregoire, and was most recently the sous chef at Rivoli's sister restaurant, Corso. Perhaps the most significant change Williams has implemented is a new
tasting menu
option: five courses for $60. The
tasting menu
currently listed on Rivoli's website includes a petite custard with chicories, bacon, and pickled chili; yellow corn pierogi; seared scallop with wild fennel and pork belly; spiced duck breast; and a summer berry pudding.
5) A new upscale pool hall, bar, and restaurant called Draw Billiard Club (64 Shattuck Sq.) is headed to downtown Berkeley later this year,
Berkeleyside Nosh
reports. The owners say the main feature of the food menu will be Chicago-style deep-dish pizza.
6) Alice Waters, Chez Panisse owner and Cal-cuisine pioneer, is one of ten honorees that President Barack Obama has chosen to receive a 2014 National Humanities Medal,
Eater
reports. She'll receive the medal at a White House ceremony on Thursday, September 10.
7) A few notable pop-ups this weekend: Oakland-based Steep Tea Co — in the midst of a
Kickstarter campaign
to launch its mobile tea truck — will do a brunch pop-up at the Ordinaire wine shop (3354 Grand Ave., Oakland) from 9 a.m. to 1 p.m.
8) And Tacos Oscar — Oscar Michel's handmade tortilla-driven operation — has two pop-ups coming up: first, breakfast tacos at Subrosa Coffee's (419 40th St., Oakland) sixth
anniversary party
on Saturday, September 12, 10 a.m.–noon. Then, on
Monday, September 14
, 5–10 p.m., Michel will pop up at KronnerBurger (4063 Piedmont Ave., Oakland). In an email, Michel said he's hoping to do some charcoal-grilled chicken for that dinner.
9) In case you missed it:
a tour
of Black- and Latino-owned wineries, and Cafe Van Kleef's beloved owner
has died
.
Got tips or suggestions? Email me at Luke (dot) Tsai (at) EastBayExpress (dot) com. Otherwise, keep in touch by following me on Twitter @theluketsai, or simply by posting a comment. I'll read 'em all.