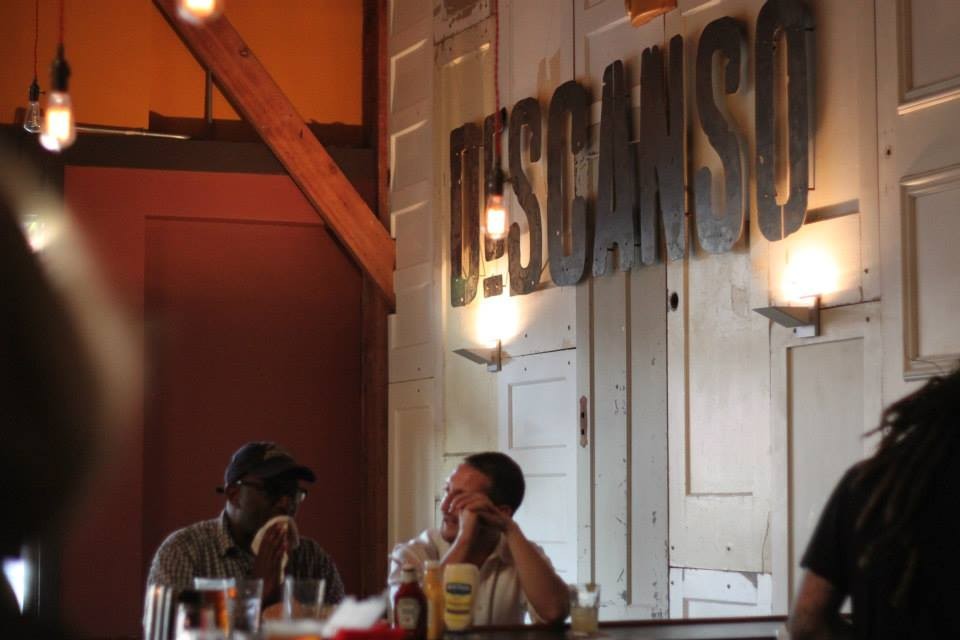 Welcome to the Mid-Week Menu, our roundup of East Bay food news.
1) The former Park Avenue Grill (4184 Piedmont Ave., Oakland) has rebranded itself as
Descanso
, a Latin-American eatery. The
menu
looks to be heavy on tacos, smoked meats (at least some of them cooked in a
Big Green Egg
grill out front, it appears), and more loosely Latin-inspired dishes like a "Caribbean Caesar" salad. There's a fairly extensive
weekend brunch menu
as well.
[jump] 2) Further down Piedmont Avenue, Judoku Sushi, a new restaurant from the owners of the Bowl'd and Spoon East Bay Korean mini-empire, is replacing Drunken Fish (3314 Piedmont Ave.),
Berkeleyside Nosh
reports. No word yet on whether Judoku will serve traditional Japanese sushi exclusively, or whether the restaurant will expand on its sister restaurant's
kimbap (Korean-style sushi roll) program
.
3) The Growlers' Arms (4214 Park Blvd.), the British gastropub that's replacing Marzano in Oakland's Glenview neighborhood, is aiming to open on Monday, October 20,
Inside Scoop
reports. Do upscale versions of meat pie, bubble and squeak, and haggis (!) sound appealing, dear Anglophile? If so, this is going to be the place for you.
4) A quick update on
Aunt Mary's Cafe
, which recently
moved down the street
to 4640 Telegraph Avenue: Owner Jack Stewart emailed to let us know that the new location did indeed open late last week with a somewhat limited menu. Things should be fully up to speed by now, though it sounds like they're
still waiting
 for their beer and wine license to transfer over.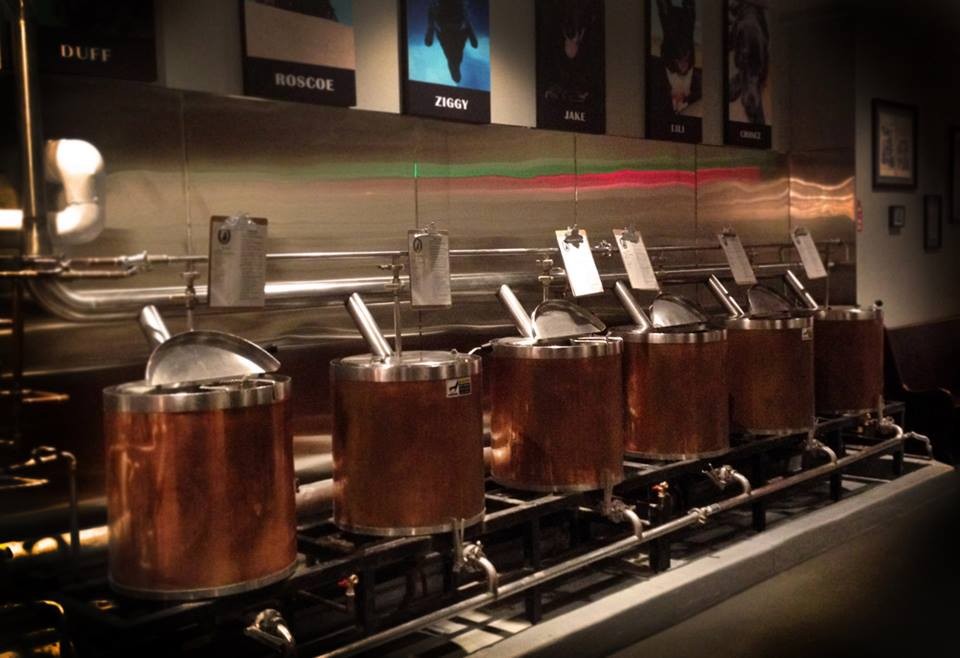 5) Another new microbrewery has arrived in Uptown Oakland. 
Diving Dog Brewhouse
is now open for business,
Tablehopper
reports.
Inside Scoop
has details about the brewery's novel six-kettle DIY brewing setup, which will allow customers to participate in guided, by-appointment-only sessions wherein they create their own beer. Two weeks later, you come back and bottle your creation, which even come with custom labels. Sounds like the perfect PG-rated bachelor/bachelorette party activity to me!
6)
Inside Scoop
reports that a new order-at-the-counter cafe called
Zella's Soulful Kitchen
has taken over the deli counter at the
Mandela Foods Cooperative
(1430 Seventh St.) in West Oakland, on a kind of permanent pop-up basis. Right now the cafe menu is limited to breakfast items (biscuit sandwiches, etc.) and lunchtime salads and sandwiches, but eventually there will be Southern-style dinner entrées too: meatloaf, grilled pork chops, jerk chicken, and so forth.
7) Take note, food truck lovers: The
Bites Off Broadway
(365 45th St., Oakland) food pod's final event of the season is this Friday, October 10, from 5:30 to 8 p.m. Go Streatery, Fist of Flour, Doc's of the Bay, Fat Man BBQ, and Miss Arepita will join in one last hurrah. A hula hooper and a balloon twister will be on hand, so, as always, feel free to bring the kids.
8) The annual
Rockridge Out and About
street festival is this Sunday, October 12, from noon to 6 p.m., on the twelve blocks of College Avenue between Manila and Alcatraz avenues. As always, there will be lots of tastings and demos at the "Chef Stage" set up outside the Rockridge Market Hall (5655 College Ave.), and most of the restaurants in the neighborhood will be selling some kind of portable street eats. Check out the schedule and map
here
.
9) Alice Waters gets the
Modern Farmer treatment
courtesy of our old friend, former
Express
critic
Jesse Hirsch
, who was given ten minutes of face time with the Chez Panisse grand dame. Topics covered include: how to eat sustainably in New York in winter, and whether she thinks it's ever okay to "cheat" by buying, say, conventionally-farmed greens imported from South America. (In short: No.)
10) Finally, ICYMI, a couple of food-related crowdfunding efforts in the East Bay: a
"velo cafe"
for cyclists and coffee lovers, and an effort to keep Berkeley's
Le Bateau Ivre
afloat.
Got tips or suggestions? Email me at Luke (dot) Tsai (at) EastBayExpress (dot) com. Otherwise, keep in touch by following me on Twitter @theluketsai, or simply by posting a comment. I'll read 'em all.