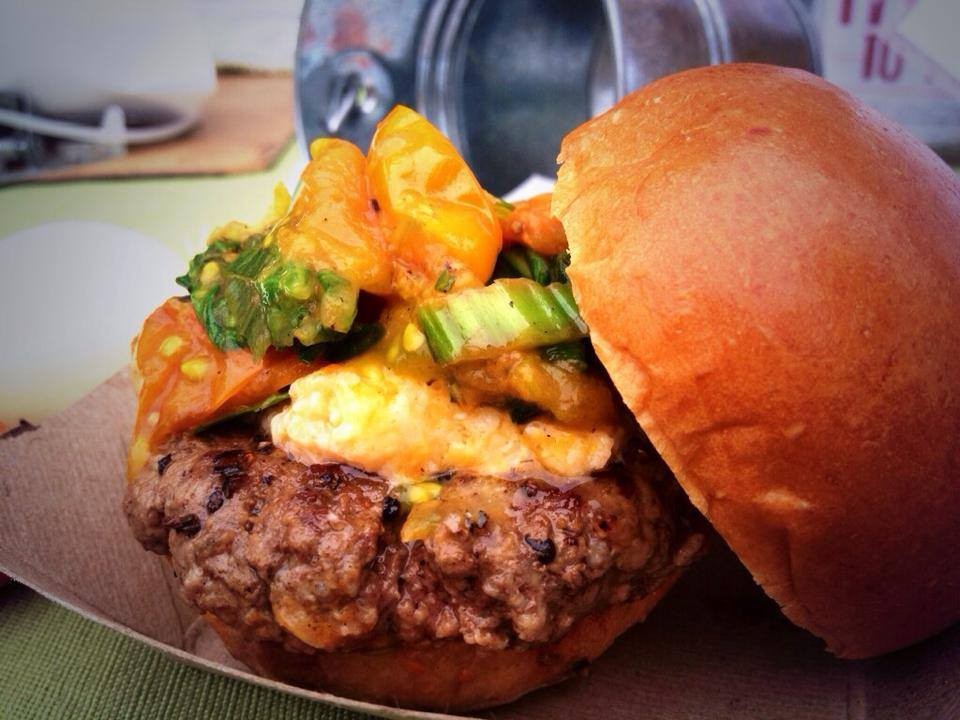 Welcome to the Mid-Week Menu, our roundup of East Bay food news.
1) This week, it's all burgers, all the time. First off,
Boss Burgers
(1187 Solano Ave., Albany), the new burger venture from Little Star Pizza's John Guhl, should open in the next week or so,
Inside Scoop
reports. The most notable revelation: Guhl said he plans to cook all of the restaurant's
fried items
— the fresh-cut crinkle fries and the chicken for the fried chicken sandwiches — in rendered beef fat.
[jump] 2) Meanwhile,
Berkeleyside Nosh
has a preview of the new Berkeley outpost of
Farm Burger
(1313 Ninth St., Ste. 130), a Georgia-based "farm-to-table" burger joint that uses 100 percent grass-fed, dry-aged beef — supplied by BN Ranch and Stemple Creek Ranch for the Berkeley location, according to Nosh. Farm Burger is expected to open in West Berkeley's new Gilman District project in early November.
3) And let's not forget about the Denver-based chain
Smashburger
, which will open its first Bay Area location at 1151 40th Street in Emeryville, in a former Casual Male clothing store.
Inside Scoop
reports a mid-December target opening date.
4) Five Bay Area restaurants, including three in the East Bay, will soon eliminate tipping from their employee compensation model,
The Chronicle
reports. Camino (Oakland), Comal (Berkeley), Duende (Oakland), and two restaurants in San Francisco are replacing tips with a new 20 percent service charge, the revenue from which the owners say will be used to help pay for expected increases in the minimum wage and to even out the disparity in pay between the servers (who benefit from tips) and the back of the house (who do not).
5) Bay Area list-maker du jour 7×7 has dropped an Oakland version of its popular San Francisco "Big Eat" feature, cataloguing
"50 Things to Taste Before You Die."
All in all, they're solid picks, though any attempt to distill a food scene as vibrant as Oakland's into a single definitive 50-item list will inspire disagreement among reasonable, food-loving people. What would you have added/omitted? Perhaps the
bun mam
at
Bun Mam Soc Trang
? The
mixto
plate at
Jalisco Restaurant
?
Classic Guilin Rice Noodles'
 eponymous specialty?
6)
Tablehopper
has the scoop on the exact location of The Lodge, the latest project from Bar Dogwood's Alexeis Filipello: The bar will take over the former Egbert Souse's spot at 3758 Piedmont Avenue, near West MacArthur Boulevard. There will be a patio and about sixty seats in all. The news comes on the heels of
last week's revelation
that the new Chow (3770 Piedmont Ave.) will also be located in that general vicinity, so it looks like that end of Piedmont Avenue is getting a real facelift.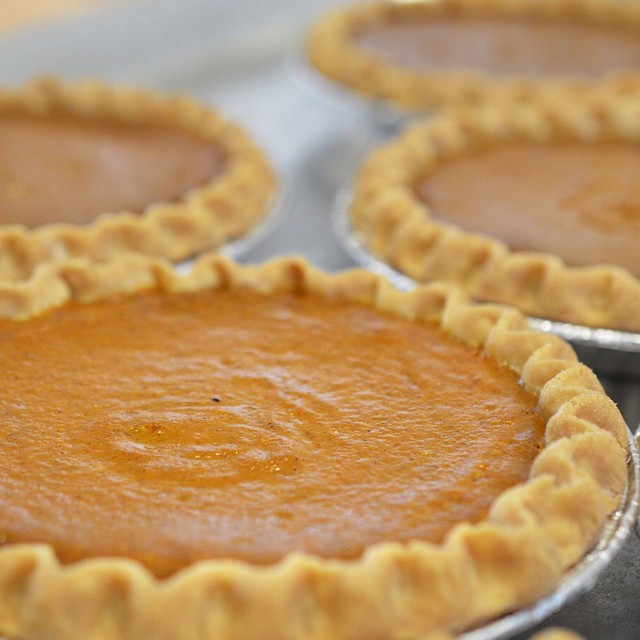 7) The Oakland-based
Mariposa Baking Co.
is expanding to Lafayette,
Inside Scoop
reports. The gluten-free bakery's third retail shop will open sometime next spring in a new shopping plaza in downtown Lafayette.
8) This week in vegetarian news:
Food for Thought
, which honors animal shelters for their "animal-friendly practices and policies," chose East Bay SPCA as its October shelter of the month. Most notably,
East Bay SPCA
adopted a vegetarian-only menu policy this year for all of the shelter's sponsored events.
9) Check out this strangely beautiful
video about ice
— specifically the 300-pound blocks of Clinebell ice that the bartenders at Emeryville's
Prizefighter
(6702 Hollis St.) cut into slabs using a chainsaw. Brought to you by the cool folks at Umami Mart.
10) Finally, ICYMI, Juhu Beach Club is kicking off
brunch service
with the "Doswaffle,"
Vo's is closed
in Uptown Oakland, and California food is
making a comeback
in Oakland schools.
Got tips or suggestions? Email me at Luke (dot) Tsai (at) EastBayExpress (dot) com. Otherwise, keep in touch by following me on Twitter @theluketsai, or simply by posting a comment. I'll read 'em all.