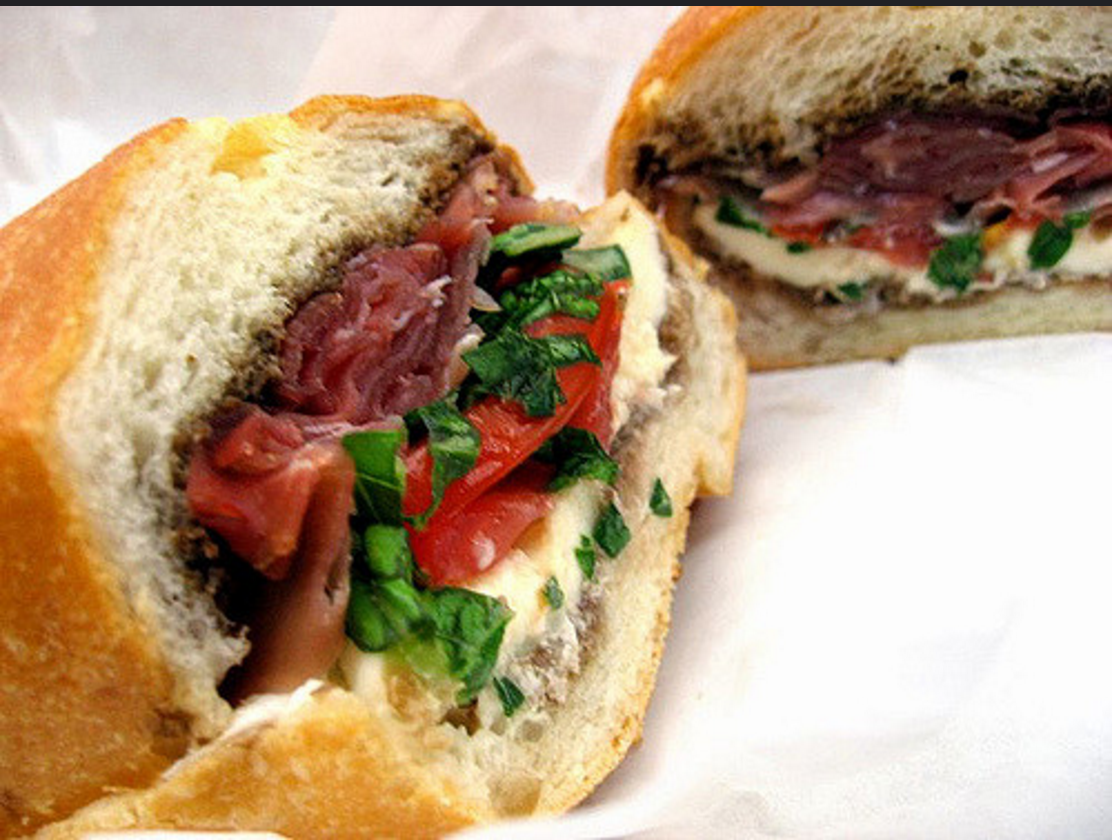 Welcome to the Mid-Week Menu, our roundup of East Bay food news.
1) Last week's
big news
was the possibility that Genova Delicatessen's Oakland retail shop, a fixture in Temescal since 1926, might close due to an impending rent increase. According to longtime general manager, Julio De La Cruz, the deli's lease is set to expire at the beginning of June. Not much has changed since the
Express
first broke the story on Friday, but here's a brief update:
[jump] In a follow-up phone conversation, De La Cruz stressed that lease negotiations were ongoing, and said he wasn't at liberty to say how much of a rent increase the landlords had demanded. Meanwhile, the California office of
Rudd Properties, LLC
, the Kansas City-based real estate company that
owns Temescal Plaza
, did not respond to a phone call requesting comment. The company's holdings are mostly concentrated in the Napa Valley area. Leslie Rudd, the principal owner, is probably best known as the
former owner
of the
Dean & Deluca
gourmet grocery chain.
Rudd's investment company
also owns Oakville Grocery (a Napa Valley institution) and
several major wineries
.  
2) Marzano (4214 Park Blvd.), a well-regarded Italian restaurant that shuttered two years ago in Oakland's Glenview neighborhood, will reopen as early as next week,
Inside Scoop
reports. The restaurant's original chef and GM have bought the business, which will take over its old location on Park Boulevard, last occupied by the short-lived
Growlers' Arms
. Marzano is aiming to reopen on February 11.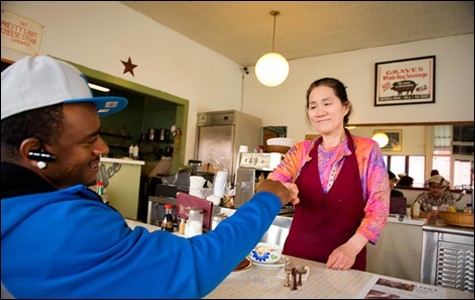 3)
Berkeleyside Nosh
confirms a rumor I heard a while back: that the West Oakland diner
Pretty Lady
(1733 Peralta St.) has had a change of ownership — specifically, that the restaurant is now owned by
Rudy's Can't Fail Cafe
co-owner Steve Mills. When I spoke to Sung Son — the Korean woman who previously owned Pretty Lady — a few months ago, she confirmed that she'd sold the place so that she could retire, but said she was still working at the diner several days a week for the time being. It's unclear whether that's still the case right now. In truth, Son's
fist bumps and Korean fusion
dishes were a
huge
part of the restaurant's appeal. We'll have to wait and see how much of that gets preserved.
4) Mokka (3075 Telegraph Ave.), the South Berkeley cafe, will likely close in June,
Berkeleyside Nosh
reports. The owners cited concerns about the city's rising minimum wage as a deciding factor.
5) In noting the closure of the Alameda location of the Best Lil Porkhouse barbecue restaurant, I neglected to mention the silver lining:
A new location of the Korean restaurant Bowl'd
will take over that spot in the South Shore Center.
6) In other barbecue-related news, Sauced BBQ & Spirits, a Livermore-based chain, will take over the recently vacated Pyramid Alehouse spot in Walnut Creek,
Inside Scoop
reports.
7) Not content to be pigeon-holed as a noodle restaurant, Ramen Shop (5812 College Ave., Oakland) is now open for breakfast on the weekends,
Eater
reports. The restaurant will serve coffee, tea, and housemade pastries.
8) Finally, ICYMI, this week's
Express
 is our first-ever
"Love Issue,"
which you should check out whether or not you plan on celebrating Valentine's Day. I wrote about where the
East Bay's chef couples
go to
make out
 enjoy a nice dinner.
Got tips or suggestions? Email me at Luke (dot) Tsai (at) EastBayExpress (dot) com. Otherwise, keep in touch by following me on Twitter @theluketsai, or simply by posting a comment. I'll read 'em all.