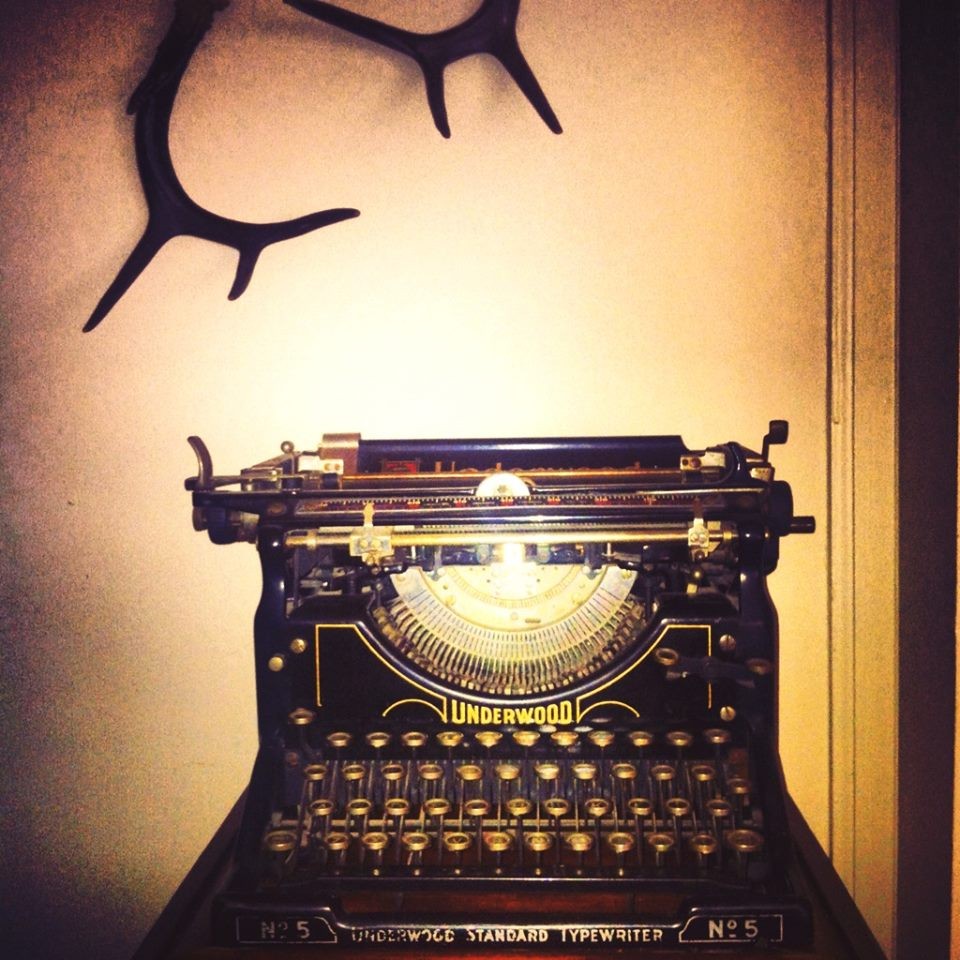 Welcome to the Mid-Week Menu, our roundup of East Bay food news.
1)
Cafe Underwood
(308 41st St.), a new-school Wi-Fi cafe, is now open in North Oakland,
Berkeleyside Nosh
reports. As I noted in
my preview
from last year, owner Dominick Scala's idea was to take a neighborhood coffee shop and the (increasingly popular) idea of a rentable "co-working space," and to essentially create a hybrid of the two — a place where customers can drink good coffee, grab a bite to eat,
and
get their work done without having to feel guilty about taking up a table. The cafe softly opened last week and is serving
Highwire Coffee Roasters
drip coffee, espresso drinks, and Howling Wolf nitro cold-pressed coffee, which comes out of the tap with a creamy head like a Guinness, Scala said. There are several local beers and wines available on tap.
[jump] Food-wise, the selection is fairly limited for now: a "ploughman's platter" (with cheeses and cured meats) and a couple of different frittatas. Soon, Scala will roll out his take on East Coast-style "garbage bread" — a stromboli-like creation stuffed with meat and cheese.
2) Jack's Oyster Bar & Fish House (336 Water St., Oakland), a new seafood restaurant in Jack London Square from the proprietors of nearby Bocanova, is now open,
Inside Scoop
reports. The menu features lots of raw oysters, a Maine lobster roll, fish 'n' chips, and a variety of chowders.
3) Elsewhere in Jack London Square,
Plank
(98 Broadway), the über-fancy 
bowling alley, bocce ball, and beer garden project
planned for the former Barnes and Noble space, has released some new details about the venue's food program. According to a recent press release, diners should expect a variety of internationally-inspired food items: chicken yakitori,
char siu
tacos, and shrimp and scallop ceviche. Plank is slated to open in October — stay tuned for additional details.
4) Spats (1974 Shattuck Ave.), the quirky Berkeley watering hole and crafter of
weird drink names
, has been shuttered since 2009, but it might reopen soon,
Berkeleyside Nosh
reports. A new ownership group that includes local developer Nathan George hopes to rent the bar out to someone who will operate it under its original name. The tentative plan is for the new Spats to open sometime this fall.
5) Berkeley's first parklet — located in the Gourmet Ghetto, outside the Cheese Board Collective (1520 Shattuck Ave.) — is now open,
Berkeleyside Nosh
reports. The parklet is the first of two planned for North Berkeley. The other, located just down the street (outside of Philz Coffee and Guerilla Cafe), is also expected to open shortly.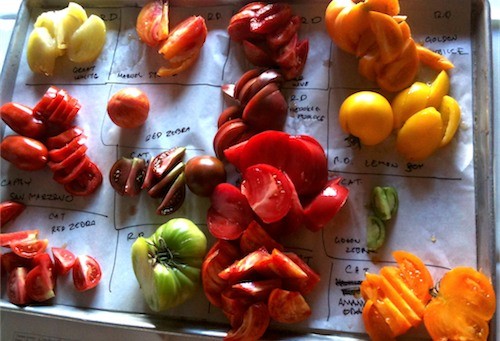 6) It is tomato season, people. To help you celebrate this year's colorful late-summer bounty, several East Bay restaurants are hosting tomato-themed events. Here are two: This Sunday, August 24, from 2-4 p.m., Rockridge's Oliveto (5655 College Ave.) is holding a preliminary
tomato tasting
— open to the public — in preparation for the restaurant's annual tomato dinners. Tickets are $15. Meanwhile, Kensington's Benchmark Pizzeria (1568 Oak View Ave.) will host its own series of
tomato-centric dinners
from Thursday, August 28 to Sunday, August 31.
7) Thanks to
recently-passed legislation
that allows California wineries to pour free three-ounce samples of their wines at local farmers' markets, customers at the Kensington Farmers' Market can now taste select
Navarro Vineyards
wines before deciding whether or not they want to make a purchase.
Navarro's seasonal run at the Kensington market
kicks off this Saturday, August 24, from 10 a.m. to 2 p.m. Non-imbibers can enjoy samples of Navarro's excellent non-alcoholic grape juices. (Hat tip:
@cyntaur
.)
8) Grand Lake neighborhood newcomer
Shakewell
(3407 Lakeshore Ave., Oakland) — purveyor of Spanish-Mediterranean small plates — has launched a new cocktail hour, from 4-5:30 p.m. Tuesday through Sunday, and a late-night cocktail hour from 9-10 p.m. Tuesday through Saturday. During those hours, diners in the bar area can order most of the restaurant's small-plate options — from deviled quail eggs ($4) to anchovy-stuffed fried olives ($5) — and enjoy discounted wine and sangria ($5) and well cocktails ($6).
The restaurant, owned by
Top Chef
alums Jen Biesty and Tim Nugent, will also launch weekend brunch service next weekend, starting on Saturday, August 30, from 10:30 a.m. to 2:30 p.m. The menu will include dishes like poached eggs on a falafel cake ($15), brown sugar and pecan sticky buns ($4), and an amazing-sounding thing called an "Octodog": a grilled whole octopus tentacle and saffron aioli served on a toasted bun.
9) Several of the East Bay's top female chefs are joining forces on Saturday, September 13, to raise money for
Girls Inc. of Alameda County
,
Inside Scoop
reports. The event,
"Taste,"
will feature food cooked by an all-star lineup of local chefs, including Kim Alter (of Plum, most recently), Tracey Belock (Chowhaus), Sarah Kirnon (Miss Ollie's), Preeti Mistry (Juhu Beach Club), Dominica Rice-Cisneros (Cosecha), and Sophina Uong (Picán). Girls Inc. is a nonprofit that provides educational programs for girls in high-risk, underserved areas. The fundraising dinner will take place at 5 p.m. on Saturday, September 13 at Girl Inc.'s Simpson Center for Girls (510 16th St., Oakland).
Tickets
start at $250.
10)
The Chronicle's
Jonathan Kauffman has some pointed suggestions for the Bay Area's gourmet food trucks, whose gatherings he likens to a "new food court" for today's convenience-minded diners: "I'd argue that it is time for the truck operators to rethink their menus. More variety. Fewer gut bombs."
11) Finally, ICYMI, this week's batch of What the Fork stories included a preview of
Chowhaus
, Montclair's new neighborhood restaurant; a look at how California's drought might affect
local olive oil purveyors
; and an Oakland chef's
reality TV debut
.
Got tips or suggestions? Email me at Luke (dot) Tsai (at) EastBayExpress (dot) com. Otherwise, keep in touch by following me on Twitter @theluketsai, or simply by posting a comment. I'll read 'em all.