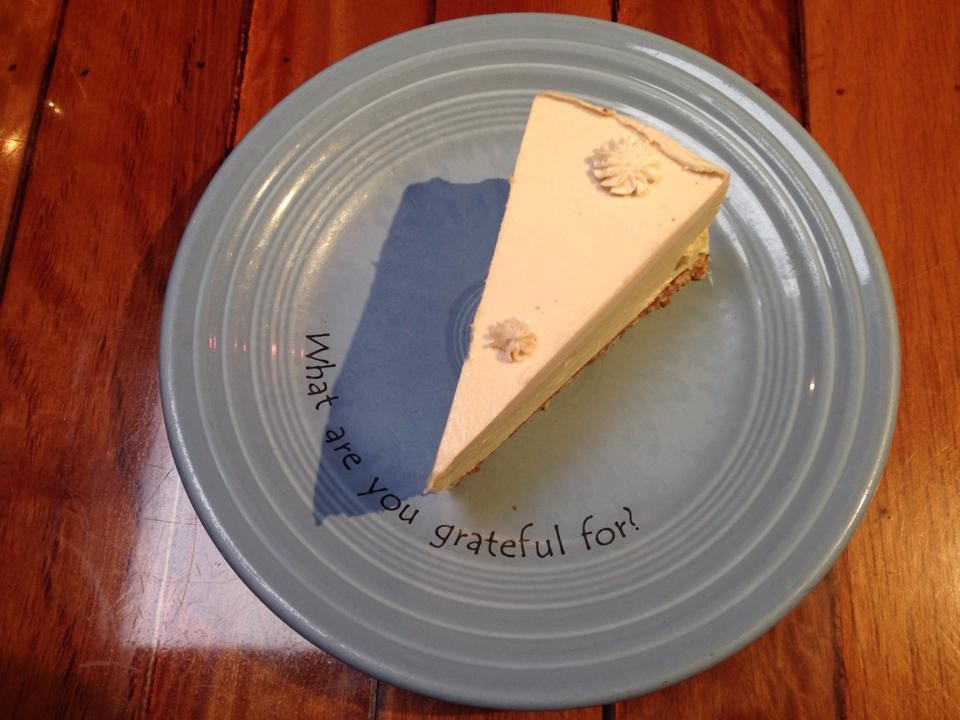 Welcome to the Mid-Week Menu, our roundup of East Bay food news.
1) Big news for the East Bay's vegan, raw-food community: The Berkeley location of Cafe Gratitude (1730 Shattuck Ave.) has announced that it will close at the end of 2015,
Berkeleyside Nosh
reports. The cafe — known as much for its New Age-y vibe (with
menu items
with names like "I Am Grounded" and "I Am Warm-Hearted") as it is for its raw vegan desserts — has often been the subject of some controversy. Former employees have criticized the Cafe Gratitude's
close ties to the Landmark Forum self-help philosophy
, and the company faced a pair of lawsuits concerning its labor practices in 2011. Owners Matthew and Terces Engelhart told Nosh they plan to focus on the restaurant's five Southern California locations.
[jump] 2) The Good Food Awards just
announced its finalists for 2016
, and the East Bay's artisan food makers did well for themselves, with six local companies racking up awards: Inna Jam (Emeryville) for two of its shrubs, Fra' Mani (Berkeley) for its soppressata, Wooden Spoons (Oakland) for its pork rillettes, Lucky Dog Hot Sauce (Hayward) for its "brown label" hot sauce, La Tourangelle (Berkeley) for its roasted hazelnut oil, and Akka's Handcrafted Foods (Fremont) for its curry paste.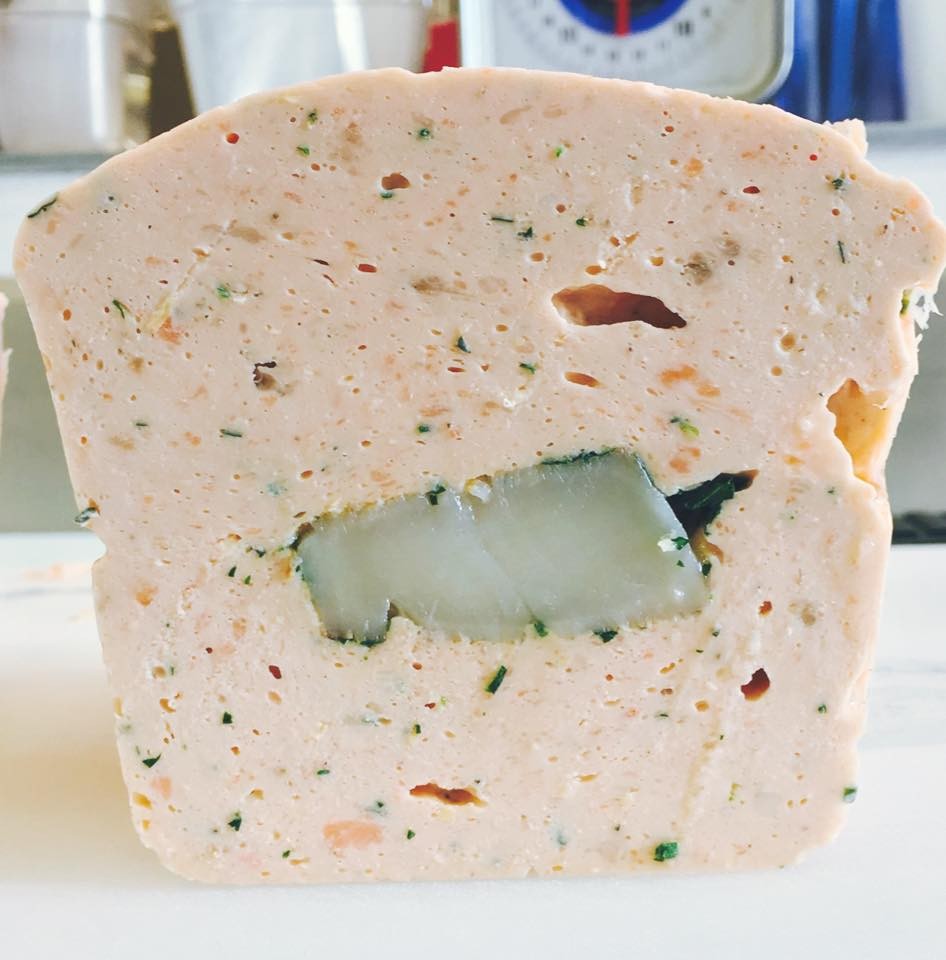 3) I just got word that one of my favorite East Bay burgers — the
super-fatty half-bacon "5150" burger
at Baron's Eats (1650 Park St., Alameda) — is gone for good, as owner Dave Samiljan decided to shut down the burger-joint offshoot to his Alameda butcher shop back in September. The good news is that Samiljan hasn't given up on the spot but has instead rebranded it as
Baron's Charcuterie and Sausage
and has, for the past month, been cranking out an array of pâtés, rilletes, salamis, hams, and terrines (such as the nifty salmon-and-scallop number pictured here). Eventually, Samiljan plans to get a smoker so that he can start making his own bacon and sausages in-house.
4) A popular cluster of food trucks near the UC Berkeley campus, at the intersection of College Avenue and Bancroft Way, is in danger of being displaced,
Berkeleyside Nosh
reports. The three trucks — Dojo Dog, Heavenly Foods, and Kettle Corn Star — already had to switch locations in 2013, but the city of Berkeley isn't planning to renew their permits, which expire in March 2016. Apparently, at least one owner of a nearby brick-and-mortar business — Daryl Ross of Caffe Strada and Freehouse — has been writing letters to the city to complain about the trucks.
5) I've gotten word from the folks at
Saul's Restaurant & Deli (
1475 Shattuck Ave., Berkeley) that the new parklet outside the restaurant will likely be ready to open to the public in time for this week's Thursday North Berkeley Farmers' Market. Eventually, the restaurant hopes to set up a beer garden at the parklet on Thursdays to cater to farmers' market shoppers.
6) Two cool prix-fixe dinners coming up in Oakland next week: On Tuesday, November 17, beer guru Sayre Piotrkowski and Miss Ollie's (901 Washington St., Oakland) chef Sarah Kirnon will collaborate on a
three-course beer-pairing dinner
for $55. And on Wednesday, November 18, The Dock at Linden Street (95 Linden St., Oakland) is hosting a
Basque cider dinner
— $39 for a family-style meal that will include El Gobernador Sidre Natural and such dishes as
tortilla de bacalao
and dry-age T-bone steak.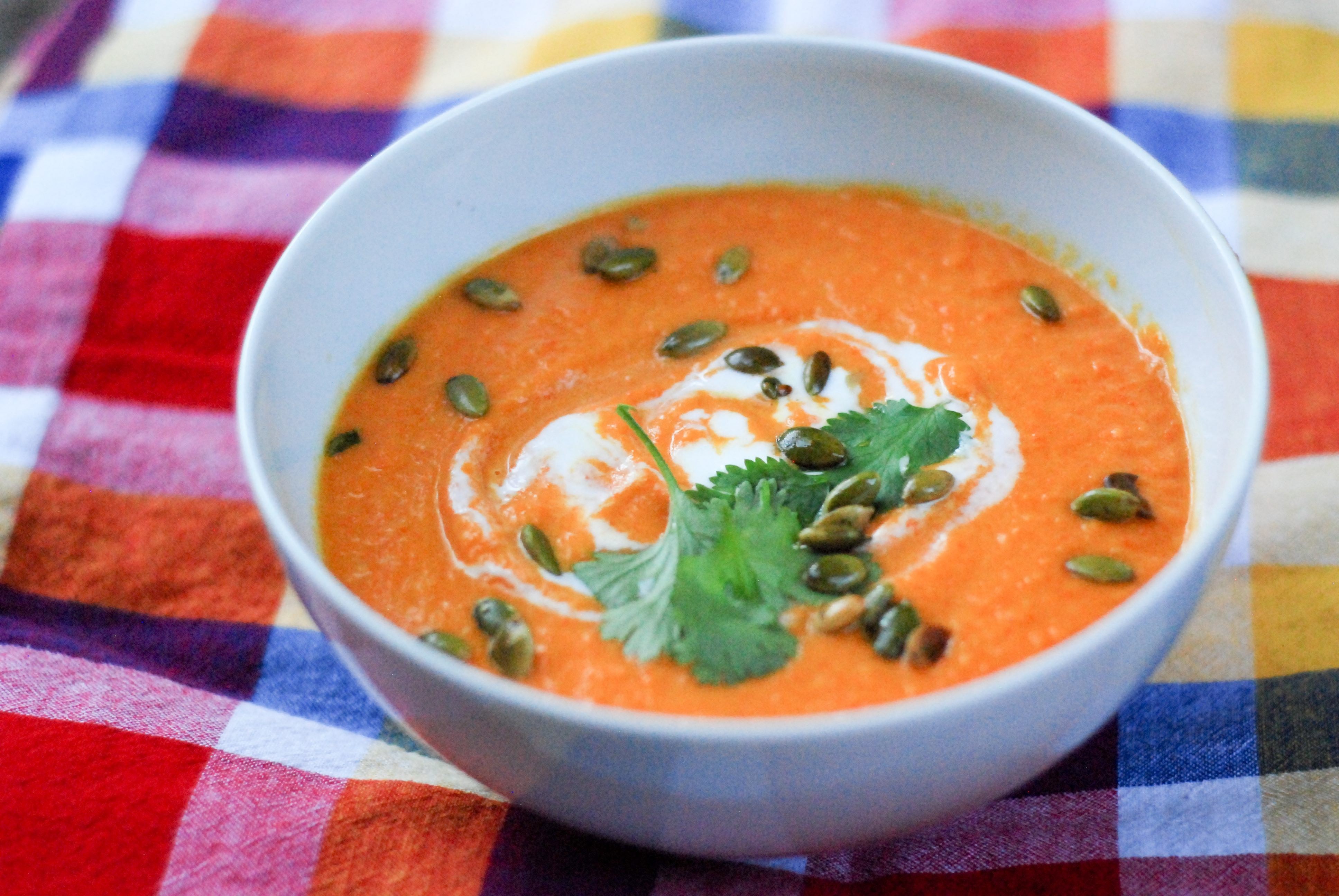 7) Meanwhile, those looking for an food event that supports the arts can check out the latest iteration of
Oakland Stock
, a $15–$20 sliding-scale dinner that combines
a meal centered on homemade soup with the opportunity to vote for one of six proposals from local artists
. The winner takes home all the event proceeds.
8)
Eater
reports that there's now a USDA-certified organic fast food restaurant in Pleasanton called
The Organic Coup
.
9) Just in time for the holidays,
The Chronicle
has everything you need to know if you'd like to hunt your own Thanksgiving turkey in the Bay Area this year. Cue my favorite clip from the 1982 Errol Morris documentary,
Vernon, Florida
:
[embed-1]
10) Finally, ICYMI, I wrote about how the
Dungeness crab season delay
is impacting East Bay restaurants and fishmongers.
Got tips or suggestions? Email me at Luke (dot) Tsai (at) EastBayExpress (dot) com. Otherwise, keep in touch by following me on Twitter @theluketsai, or simply by posting a comment. I'll read 'em all.