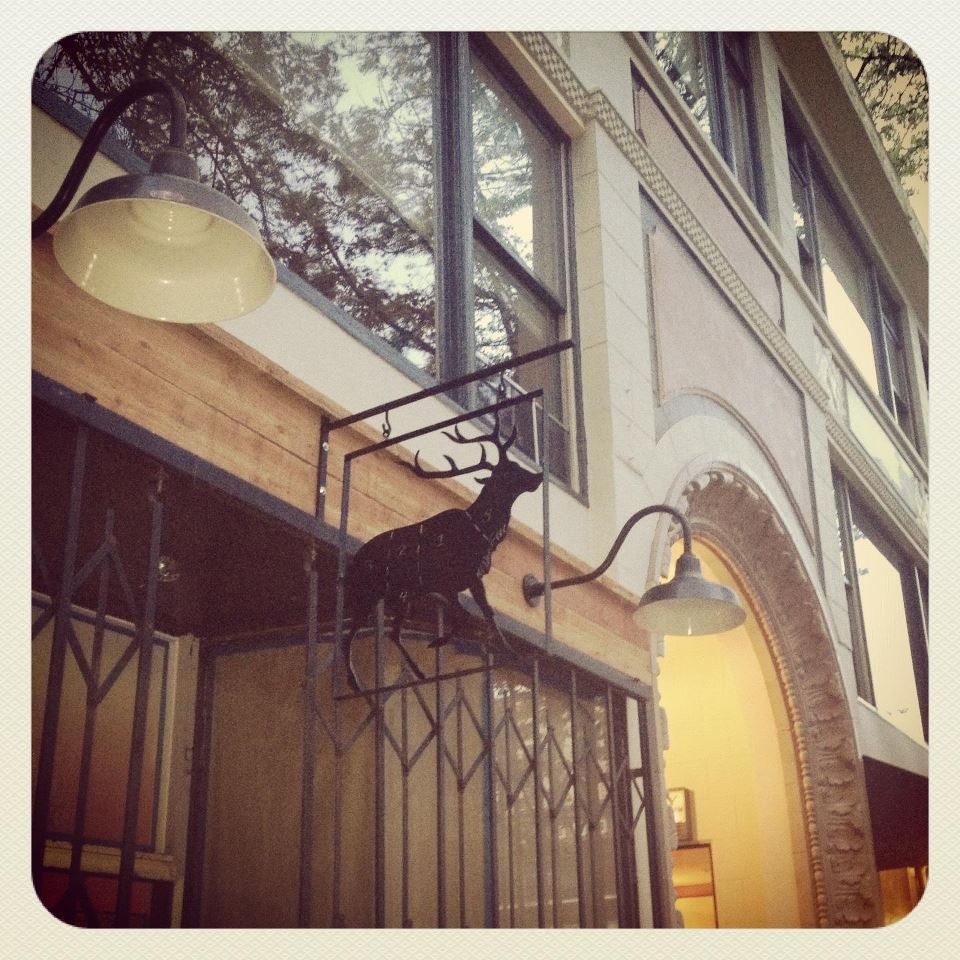 Welcome to the Mid-Week Menu, our roundup of East Bay food news.
1) Alexeis Filipello, the proprie tor of Bar Dogwood and Stag's Lunchette, is adding a third (
fourth
?) business to her collection of eating-and-drinking establishments with rustic hunting-lodge-themed decor.
Tablehopper
reports that this one is a bar that will be called, simply, The Lodge, and that for now Filipello is keeping the new watering hole's exact location a secret. Look for classic cocktails, a selection of small plates (with a nod to Bay Area standards like oysters on a half shell), and an appropriately lodge-like space with an outdoor patio.
[jump] 2) Unsavory details continue to emerge about what turned out to be a
disastrous opening night
for Capone's Speakeasy (1400 Park St.), Alameda's swanky 1920s-themed bar — a night that ended with the bar's owner getting arrested for public drunkenness and battery on a police officer.
Inside Scoop
reports that owner Mark Strachan is alleged to have tried to
bite
the arresting officer, and adds that the Alameda Police Department is looking into the possibility of getting the bar's liquor license pulled.
3) A new bar that has applied for a permit to open in Berkeley will serve not alcohol but kava drinks (made from a Polynesian plant with sedative properties),
Berkeleyside Nosh
reports. The proprietors of MeloMelo Kava Bar (1701 University Ave.) claim that theirs will be the first kava bar in the Bay Area — "
a unique escape
from the stresses of life without compounding those stresses through the abuse of potentially addictive alternatives." For all you addicts out there: No caffeine will be on the menu either.
4) A user on
Albany Patch
reports on a new rice triangle specialist in Albany called Oori (1247 Solano Ave.), which opened in the former Sophia Cafe location. Oori serves
several made-to-order varieties
of what appear to be a Korean-Japanese take on Japanese 
onigiri
, each rice triangle filled with things like Korean-style grilled short rib or albacore tuna with miso aioli (h/t
Chowhound
).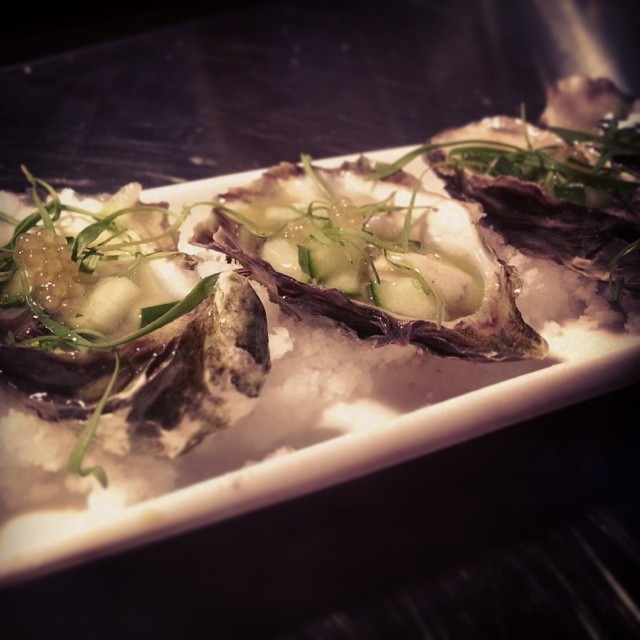 5) Inside Scoop just finished a whole week's worth of
oyster stories
, including a nice roundup of restaurants with discounted/one-dollar
oyster happy hours
. The list includes several East Bay contenders (Cafe Rouge, District, Fonda, and the newly opened Jack's Oyster Bar), to which I would add: Uptown's
AlaMar
($1 oysters, Mon.-Wed., 4:30-6:30 p.m.), Rockridge's
Marica
($1 oysters as part of its "endless happy hour" special, in effect anytime the restaurant is open), and — if yesterday's
tweet
is the harbinger of a recurring special —
Haven
in Jack London Square.
6) Good news for fans of Berkeley-based
Baron Baking's
dense, crusty,
double-fermented bagels
, which I've long maintained are the
best in the Bay Area
, are now available at Whole Foods — the Oakland branch (230 Bay Pl.) and the one in San Francisco's Potrero Hill neighborhood to start out. Dan Graf, the owner and self-taught bagel artisan, said he's delivering bagels to Whole Foods first thing each morning, so you'll want to snag one right when the store opens if you want it to be as fresh as possible. By noon, they're often sold out. At the Oakland Whole Foods, you'll find the Baron Baking display case near the front of the store, next to the cafe section.)
7) In other news of local food businesses going big,
Bay Area News Group
reports that Berkeley-based
Annie's
, maker of bunny-eared cheese crackers and various other organic food products, has cashed in, selling itself to General Mills for $820 million.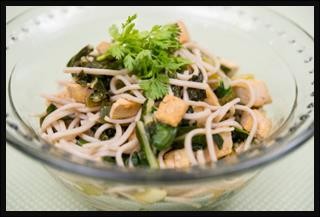 8) A recipe submitted by the Oakland Unified School District's nutrition services team was chosen as a finalist in a Meatless Monday competition sponsored by the
Humane Society of the United States
. According to Kristie Middleton, the organization's food policy manager, dozens of meat-free recipe submissions were judged on taste, ease of preparation, and visual appeal. Check out OUSD's recipe for yakisoba noodles with stir-fried tofu and bok choy, along with the other finalists,
here
.
9) This month Uptown Oakland's
Pican
(2295 Broadway) is celebrating National Bourbon Heritage Month with nightly classic bourbon cocktail specials and, on Tuesday, September 23, a "Tiptoe Through the Juleps" event. A $15 ticket pays for a talk on the history of the julep and a sampling of small bites; an additional $7-$18 will allow you to sample some of the restaurant's twists on a classic mint julep, including a chocolate julep martini and a blueberry mint julep spritzer. Call 510-834-1000 to make a reservation.
10) Finally, ICYMI,
Ume
has been folded into Plum Bar, and Lungomare and Chop Bar are shining a spotlight on a rare (and particularly fat)
heritage pig breed
.
Got tips or suggestions? Email me at Luke (dot) Tsai (at) EastBayExpress (dot) com. Otherwise, keep in touch by following me on Twitter @theluketsai, or simply by posting a comment. I'll read 'em all.