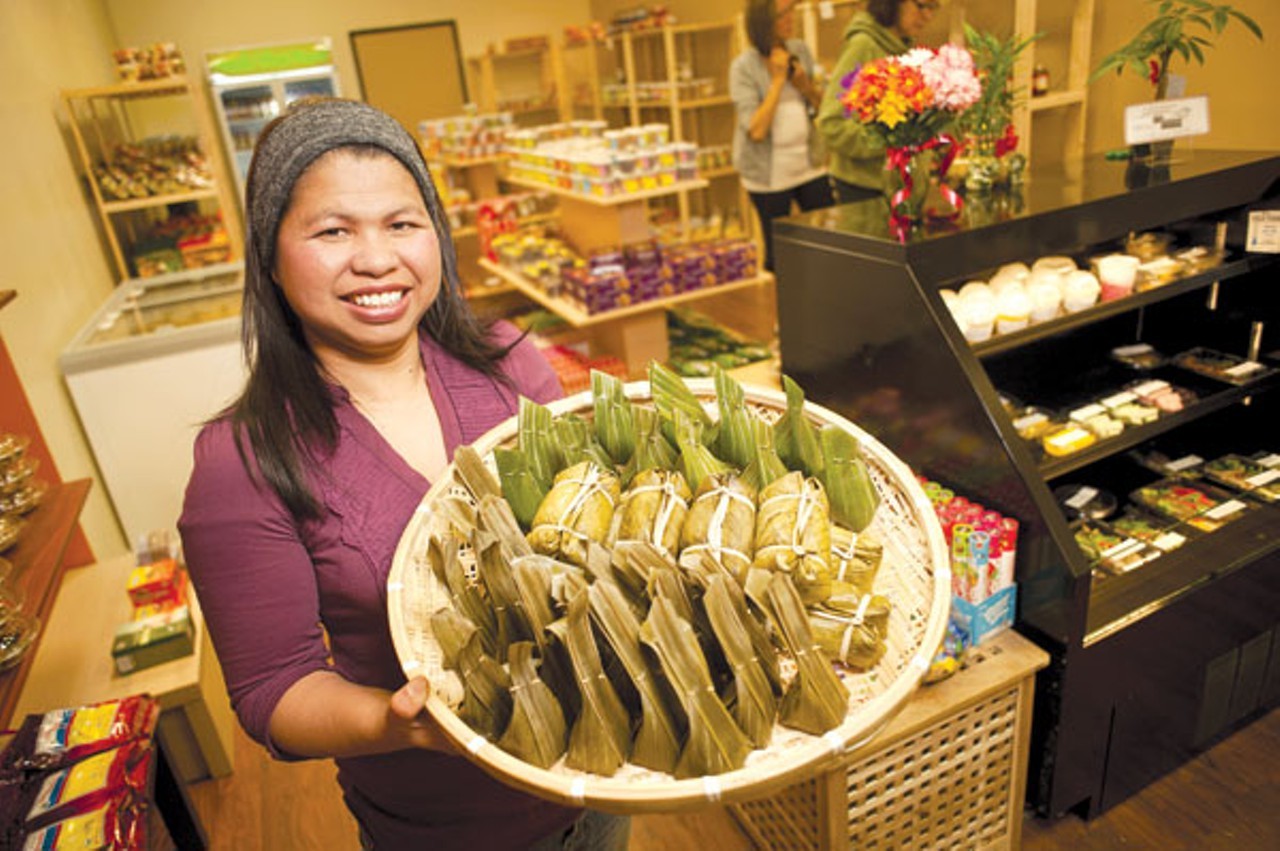 Welcome to the Mid-Week Menu, our roundup of East Bay food news.
1) A New York investor group has purchased Richmond's Pacific East Mall (3288 Pierce St.) for $31 million, the
Contra Costa Times
reports. Anchored by a 99 Ranch Market supermarket, the mall is home to an eclectic mix of Asian-centric shops and restaurants. According to some observers, its popularity as a one-stop shop for many East Bay Chinese Americans, is partly to blame for the
recent struggles of Oakland Chinatown
.
[jump] Reportedly, the new owners don't have any major changes planned, but posters on the food discussion forum
Hungry Onion
already noticed one unfortunate — though perhaps unrelated — change:
Ran Kanom
, a beloved Thai restaurant and market in the mall, appears to have closed. For now, it's unclear if the shuttering is permanent or temporary: Ran Kanom's phone line has been disconnected, but at lease
one poster
in the aforementioned discussion thread reports speaking to someone who said the restaurant might reopen (possibly under new ownership?) as early as this week. I'll report back if I'm able to get confirmation one way or the other.
2) Beer geeks will be happy to note that
SF Beer Week
kicks off this weekend. ICYMI, I wrote a roundup of a few of the more
intriguing East Bay events
. And here's one more, for those who are gluten-intolerant: Grease Box (942 Stanford Ave.), North Oakland's gluten-free cafe and bakery, is hosting a
meet-the-brewer event
on Saturday, January 23, 11 a.m.–4 p.m., with Portland-based
Ground Breaker Brewing
, which touts itself as the nation's first dedicated gluten-free brewery. The event will double as a release party for Ground Breaker's new "triple squashed" Squash Ale, which has squash elements added in three different stages of the brewing process.
3) In other beer-related news, the
East Bay Beer
blog reports that a promising new beer bar called The Cooler is coming soon to San Leandro. Among its notable features: 40 available taps (about 25 of which will be active at a time) and a prominent place given to Southern California breweries that don't typically distribute their beers up to the Bay Area.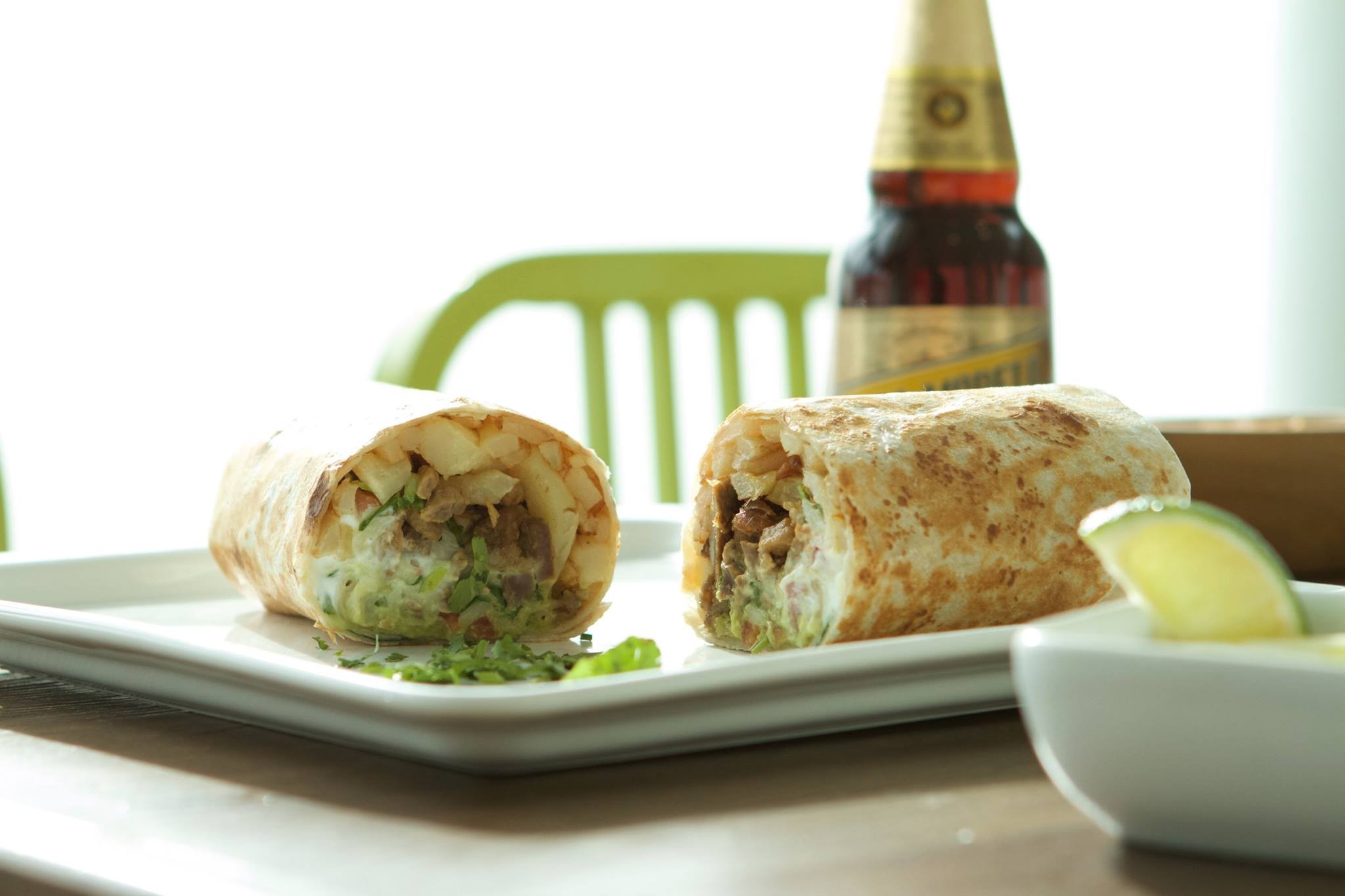 4) The former Viva Mexican Grill in the Emeryville Public Market has moved into a new stand-alone brick-and-mortar location at 1400 Powell Street in Emeryville and rebranded itself as
Best Coast Burritos
, the
E'ville Eye
reports. You may recall that I have
a bit of fixation
with California burritos — which are filled with French fries instead of rice. And what do you know? Best Coast Burritos has a version on the menu.  
5) And another one bites the dust: Following last week's news that
BBQ Hut had closed
, a reader informs us that another relatively new barbecue restaurant, the Alameda outpost of
Best Lil Porkhouse
located at the South Shore shopping plaza, has also closed.
6) It appears that
Tacos Oscar
now has a
regular pop-up
at the Starline Social Club on the second and fourth Monday of each month, 5 p.m.–midnight, with happy hour drink specials available until 7. The next edition is coming up on Monday, January 25.
7) The Good Food Awards announced its
2016 winners
last week, and, as
Berkeleyside Nosh
notes, two of the honorees are based in the East Bay: Wooden Spoons, which won for its pork rillettes, and La Tourangelle, for its roasted hazelnut oil.

Got tips or suggestions? Email me at Luke (dot) Tsai (at) EastBayExpress (dot) com. Otherwise, keep in touch by following me on Twitter @theluketsai, or simply by posting a comment. I'll read 'em all.