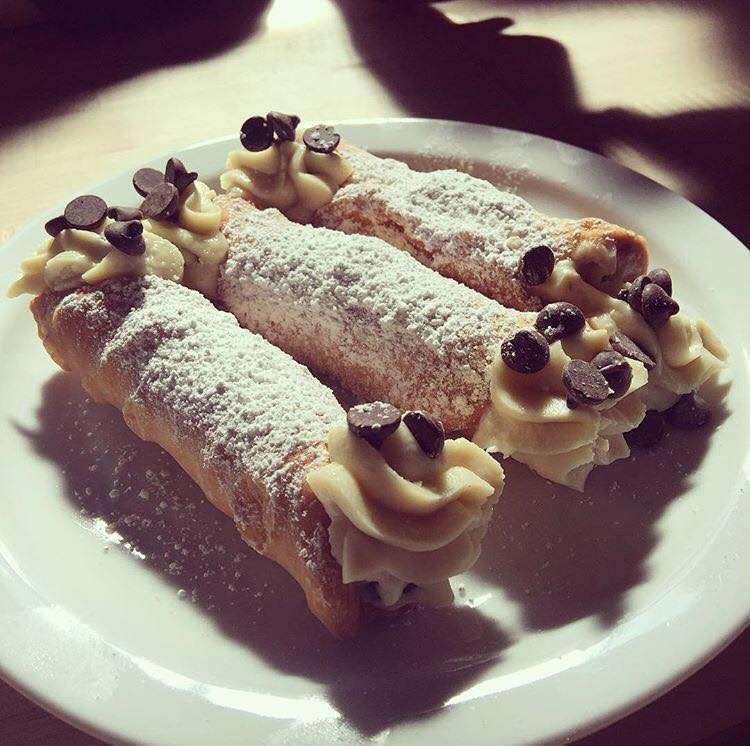 Welcome to the Mid-Week Menu, our roundup of East Bay food news.
1)
The Butcher's Son
(1941 University Ave., Berkeley), the Bay Area's first vegan delicatessen (to my knowledge), is now open for business.
Bay Area Bites
has a first look at the East Coast deli-inspired spot, and even though the proprietors are only serving a limited selection of sandwiches for now, the offerings certainly
look
promising.
[jump] One popular sandwich features "meatballs" (made with mushrooms and wheat gluten) and a cashew-based"mozzarella." A quick scan of the deli's
Facebook page
reveals a slew of other interesting items: pickled "herring" on a Baron Baking everything bagel, vegan cannolis, a seitan-based Philly cheesesteak, and lots of house-made vegan cheeses.
2) Fans of the
(often vegan) sandwiches and old school vibe
at the downtown Oakland spot Analog (414 14th St.) got a scare last week when the bar-restaurant suddenly put up a sign saying that it would be closed indefinitely — as several eagle-eyed folks on Twitter informed me, with great consternation. A subsequent
Facebook post
clarified that chef-owner Sean Asmar had been in an accident. The good news: Analog reopened yesterday, and Asmar is reportedly on the mend. Here's to a speedy recovery!
3) Off the Grid's North Berkeley location will host its final food truck event on Sunday, February 28,
Berkeleyside Nosh
reports. This means Berkeley will no longer have any "food pod"-style gatherings, after a couple previous Off the Grid locations also proved to be short-lived.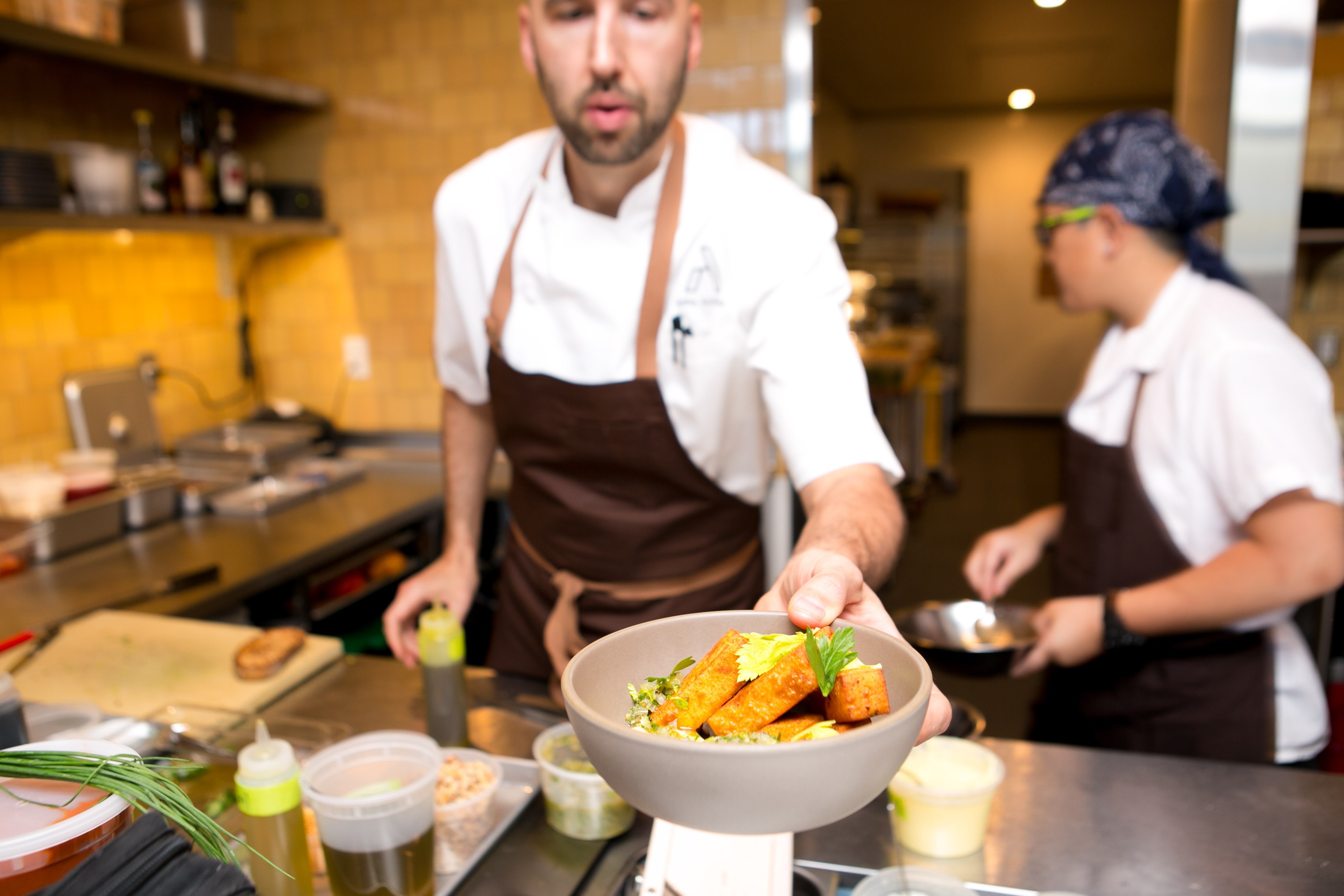 4) Lots of Berkeley news this week. Elsewhere in the city, The Advocate (2365 Ashby Ave.) has announced a replacement for chef John Griffiths, whose Cal-cuisine cooking I
loved
.
Berkeleyside Nosh
reports that his replacement is a big name in the Bay Area dining scene: Joseph Humphrey, whose previous high-profile jobs include stints as executive chef at the Napa Valley's Restaurant at Meadowood and San Francisco's Murray Circle, as well as chef-partner at the short-lived Southern-inspired fine dining restaurant Dixie (in the Presidio). Look for Humphrey to put his stamp on the menu over the course of the next few months. Griffiths is reportedly taking a position at a yet-unidentified restaurant in San Francisco.
5)
Berkeley News
reports that UC Berkeley is moving ahead with
its plan
to have San Francisco restaurateur Charles Phan — best known for the Cal-Vietnamese restaurant The Slanted Door — take over the Ramona's Cafe space in Wurster Hall. The new restaurant is expected to open in August and will serve "organic international food."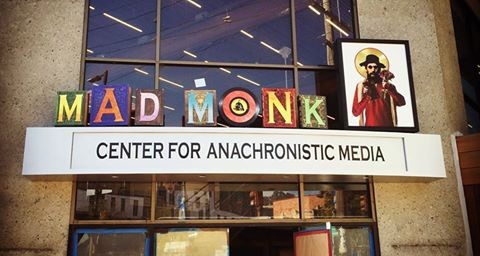 6) The Mad Monk Center for Anachronistic Media (2454 Telegraph Ave., Berkeley) looks close to opening,
Berkeleyside Nosh
reports. No word yet on whether the restaurant and bar component of the project will still serve Soviet-inspired "upscale peasant's and worker's food," as
previously reported
. (It's well worth your while to read this
Express
story on owner Ken Sarachan's 25-year history of obstructing development on that particular street corner.)
7)
Berkeleyside Nosh
reports that the formerly collective-owned Nabolom Bakery (2708 Russell St., Berkeley) will reopen this coming Monday. New menu items will include Cheese Board-like pizzas of the day.
8) Some news for my small contingent of readers on the other side of the tunnel: Later this year, the Gott's Roadside burger chain will open a new location at 1275 S. Main St. in Walnut Creek,
Eater
reports.
9) Here's reason 4,186 that Yelp is terrible:
a (now-fired) employee's account
of her minimum-wage job in the company's customer support section. (Here are a few
more
reasons
.)
10) ICYMI, I wrote a
love letter to old East Bay restaurants
— including Genova Delicatessen, which will likely close this May.
Got tips or suggestions? Email me at Luke (dot) Tsai (at) EastBayExpress (dot) com. Otherwise, keep in touch by following me on Twitter @theluketsai, or simply by posting a comment. I'll read 'em all.