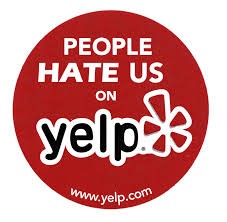 Welcome to the Mid-Week Menu, our roundup of East Bay food news.
1) By now, Yelp's
predatory practices
are an open secret, as is the power wielded by the site's less conscientious armchair reviewers. For the most part, restaurateurs have been left with little recourse: figure out how to
play the game
or, perhaps, make some futile attempt at
"banning" Yelpers
. That's probably why the story of Richmond's
Botto Bistro
(2171 Meeker Ave.) struck a chord with so many last week: As
Inside Scoop
(and many other outlets) reported, the restaurant has had a longstanding policy of rewarding customers with a 25-percent discount when they post a bad, one-star Yelp review — the idea being to become the worst-rated restaurant on all of Yelp and, in the process, render Botto Bistro's
Yelp page
, and its overall Yelp rating, completely useless.
[jump] The restaurant's plan has also turned out to be a brilliant stroke of viral marketing, and in the days since the story started spreading like wildfire, hundreds of anti-Yelpers nationwide have flocked onto the
Botto Bistro Yelp page
to file one-star reviews in solidarity, including gems like this:

2) The new Berkeley location of
Muracci's Japanese Curry & Grill
(2428 Telegraph Ave.) is softly open,
The Daily Cal
reports. Head there for your tonkatsu and slow-simmered curry fix.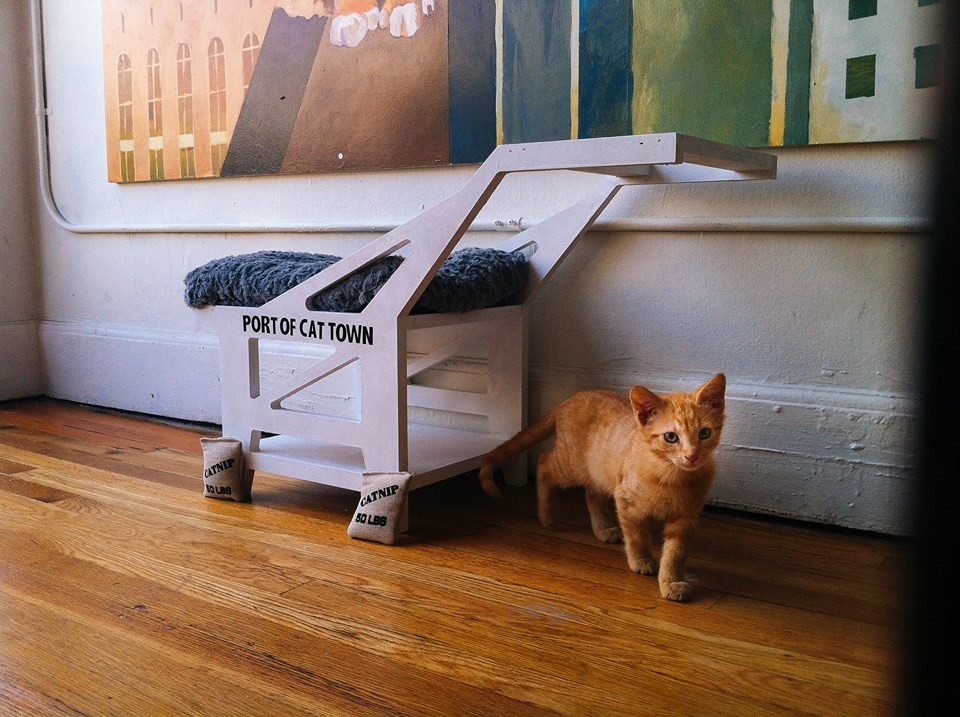 3) Cat lovers, rejoice:
Oakland's long-awaited Cat Town Cafe
(2869 Broadway) will finally open its doors to human visitors on Saturday, October 25. The cafe, which touts itself as the first of its kind in the United States, will feature a large "Cat Zone" where guests can frolic with the Cat Town's four-legged residents — all rescued from animal shelters. The cafe area will feature food and drink items for human consumption: Authentic Bagel Co. Bagels, S+M Vegan sandwiches, Bicycle coffee, and, of course, catnip tea. Walk-ins are accepted, but if you want to guarantee a time slot in the Cat Zone, you can pay $10 to make a
reservation
.
4) For the time being,
Duende
(468 19th St., Oakland) is largely shutting down its Bodega — the retail wine/olive oil/coffee shop component of the business.
Berkeleyside Nosh
reports that the Bodega will no longer be open during daytime hours other than for its Friday paella lunches. At night, the Bodega will still be open for customers who want to buy wine by the bottle, and as a less formal extension of the restaurant's dining room.
5)
Eater
notes that that food cart and taqueria proprietor Tina Tamale is seeking a $5,000 micro-loan to help kick off a new restaurant called
La Snackeria
at 815 Washington Street in Old Oakland.
East Bay Dish
talked to owner Tina Ramos about the project, which will have a "Chino Latino" menu featuring things quesadillas filled with Oaxacan cheese and char siu-style pulled pork. Check out her
Kiva
page if you're interested in chipping in.
6) The Emeryville Public Market has broken ground on its big renovation project,
Inside Scoop
reports. Included among the planned changes will be 10 to 15 new vendors for the food court, plus two sit-down cafes.
7)
Inside Scoop
reports on a interesting new collaboration between Sam White (co-owner of Rockridge's Ramen Shop) and Uptown Oakland's
recently renovated
Starline Social Club
. The venue itself will host live music performances and assorted arts events, and it sounds like White is cooking up some ideas for a food component for the bar area downstairs.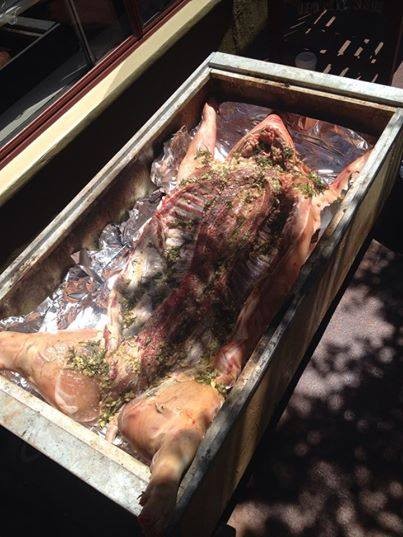 8) Oakland-based charcuterie specialist Boucherie Meats is hosting a
roast pig pop-up
 tonight at 7 p.m. at the RideSFO headquarters in West Oakland, at 3240 Peralta Street. A
$55 ticket
buys you a four-course meal that will include a seasonal salad, roasted vegetables, boca negra cake, and, of course, plenty of pig (with three dipping sauces). Beer is included, and BYOB is also encouraged.
9) If you're in the gift-giving mood, a portion of the proceeds from this $50 California-themed
artisan food gift box
will benefit two Bay Area nonprofits, including Berkeley-based SAGE (Sustainable Agricultural Education), which promotes urban-edge farming.
10) Finally, ICYMI, Picán
changes chefs
, and I kick off my new reader questions column,
"What's Eating You,"
by recommending five restaurants that'll help you get out of your weekend brunch rut.
Got tips or suggestions? Email me at Luke (dot) Tsai (at) EastBayExpress (dot) com. Otherwise, keep in touch by following me on Twitter @theluketsai, or simply by posting a comment. I'll read 'em all.