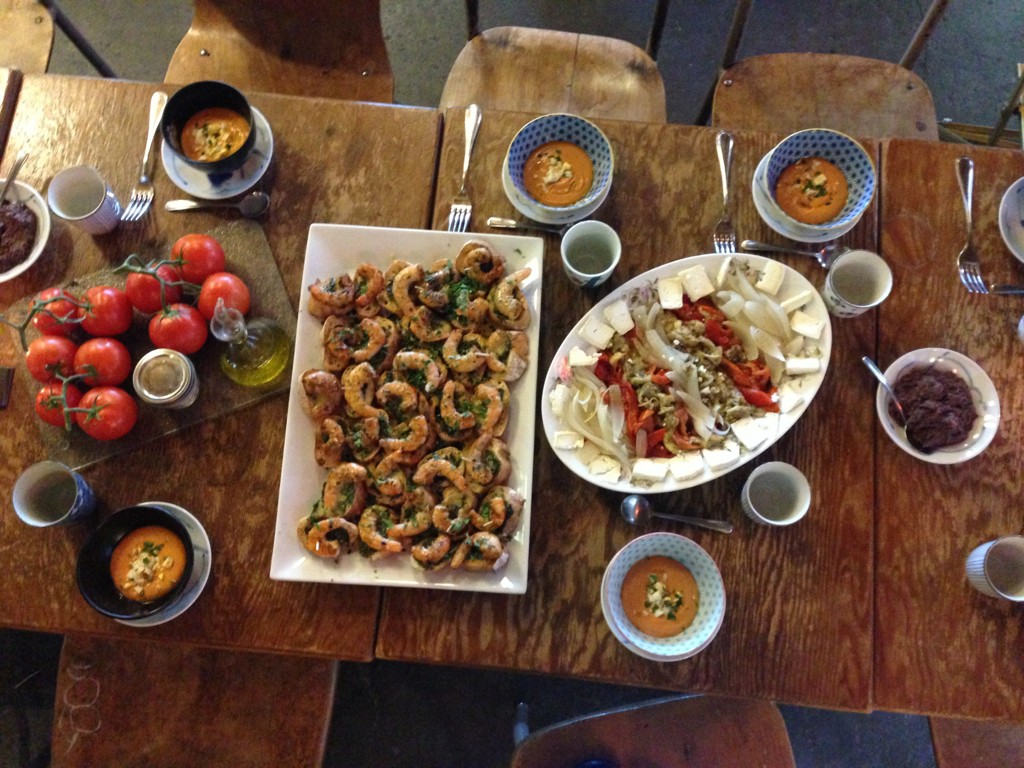 Camila Loew is on a mission to bring a little slice of Barcelona to the Bay Area. Loew's Berkeley-based company,
Sobremesa
, will serve paella at your birthday party, teach you and your friends how to make Basque
pintxos
and other regional Spanish dishes, or set you up with a healthy meal plan to fit your dietary needs. Starting this past summer, Sobremesa is also the name of the pop-up restaurant that Loew sets up once every few months at the
Far Leaves Tea
tea shop in West Berkeley (2626 San Pablo Ave.).
The next
pop-up dinner
will take place on Thursday, October 9, from 7:30 to 9:30 p.m. For $50, each guest will sit down at a long communal table and share five or six family-style dishes, plus a few bottles of good Spanish wine.
[jump] Loew explained that she named her business "Sobremesa" after the Spanish term for the leisurely period of time spent at the table at the end of a meal, digesting and making conversation. For Loew, who lived and taught cooking in Barcelona for fifteen years, the term speaks to the connection between the pleasures of good food and the importance of leading a slower, healthier lifestyle — two areas she believes that Americans would do well to learn from their Spanish counterparts.
"In Spain, you never see anyone sitting down to eat in front of their computer," Loew said. "It doesn't exist — it's a contradiction."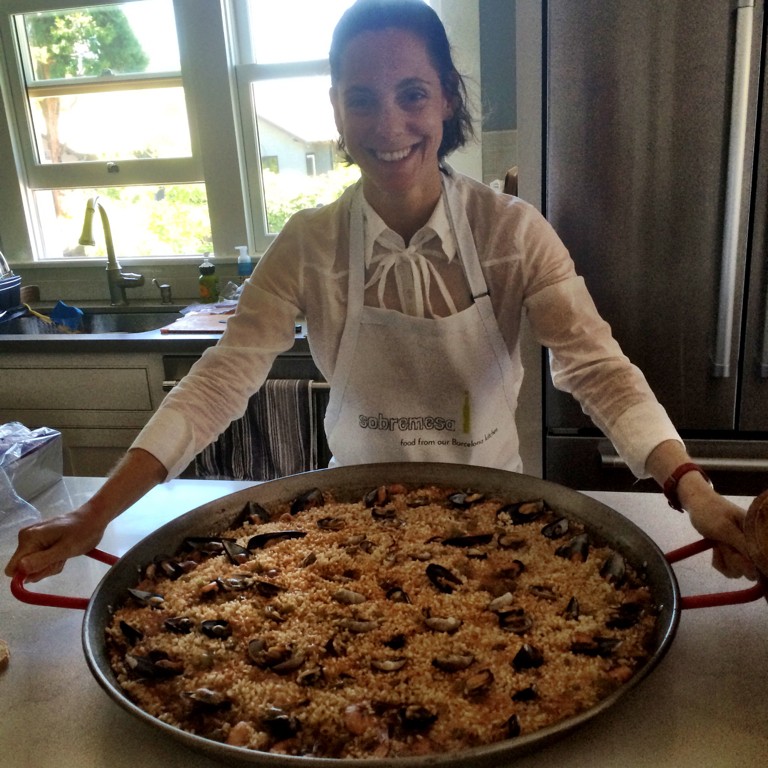 In Berkeley, Sobremesa isn't just some abstract life philosophy — it's a multifaceted business. Loew spends most of her time teaching Spanish cooking workshops in Berkeley, San Francisco, and Sausalito. For now, the pop-up dinners aren't much of a money-making venture, especially since Loew limits each event to fifteen guests and only does one event for each of the four seasons (though she eventually hopes to do them monthly). And, unlike many pop-up restaurateurs, Loew has no aspirations to open her own brick-and-mortar restaurant. Mostly, she said, she started the pop-up series as a way to create her own kind of event, since so much of her time is spent doing what her clients want. (What they want, mostly, is paella — Loew said she's asked to make that for probably 90 percent of her private events and catering jobs.)
As for next week's dinner, Loew said she'd prefer to keep most of the menu a surprise, but she'll probably serve a cold soup (not
gazpacho
) and some version of a traditional Spanish tortilla. All of the dishes will feature seasonal ingredients. And, because she preaches
sobremesa
, Loew won't spend the meal hidden away in the kitchen. Instead, she'll sit down and break bread with her guests.
Most likely, that bread will be
pa amb tomaquet
, or Catalan tomato bread: a slice of bread rubbed with ripe tomatoes, then drizzled with good olive oil and sea salt. It is a dish that Loew believes represents the very best parts of Spanish cuisine — simple, ingredient-focused, and delicious.
Tickets for the dinner can be purchased via the
Sobremesa website
.