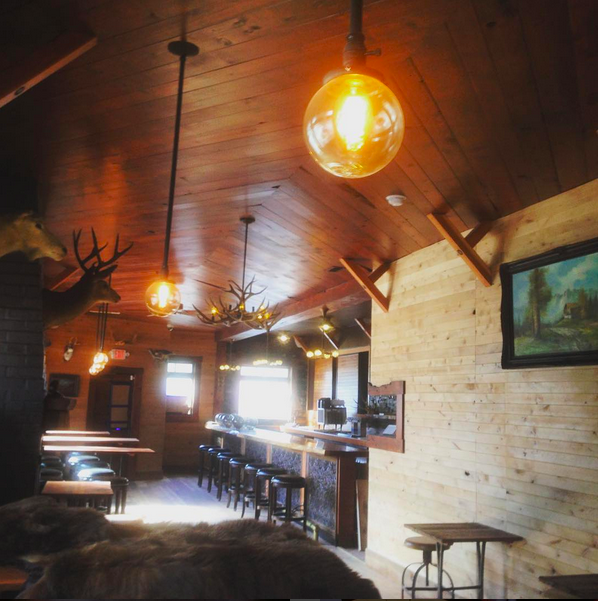 Welcome to the Mid-Week Menu, our roundup of East Bay food news.
1) The newest addition to the now-booming western end of Piedmont Avenue is a hunting-themed cocktail bar called The Lodge (3758 Piedmont Ave., Oakland), which will open for business in the former Egbert Souse's spot on Thursday, September 3,
Inside Scoop
reports. The bar appears to be, among other things, the culmination of the longstanding love affair that owner Alexeis Filipello (Stag's Lunchette, Bar Dogwood) has had with taxidermy. Just look at that decor!
[jump]
Tablehopper
 gives a sneak peek at the
opening menu
, which, in keeping with the theme, features game meat (boar sausage with sauerkraut, venison sausage puffs, and such) and a variety of meaty bar snacks, including chili-dusted chicken chicharrones and pork riblets with fried garlic.
2) It seems it's retirement season for owners of long-tenured and well-loved East Bay restaurants.
Tablehopper
brings news of the latest casualty: Ajanta (1888 Solano Ave., Berkeley), the East Bay's most upscale and idiosyncratic Indian restaurant, is in the process of being sold to the owner of Taste of the Himalayas. Ajanta's chef-owner Lachu Moorjani told Tablehopper he's retiring so that he and his wife can travel. For fans of the restaurant, the news is bittersweet — rather than outright sad — as Moorjani will stay on temporarily on a part-time basis in order to help the new management keep the restaurant more or less the same. But it remains to be seen whether the new chef will have Moorjani's deft hand with spices, or his
wide repertoire of regional specialties
.
3) Big changes are afoot for Grange Hall (4901 Telegraph Ave., Oakland), which took over the old Barlata spot in Temescal just five months ago.
Eater
reports that Monday was the restaurant's last day of business in its original form — it reopened yesterday as Black Water Station, a long-term pop-up headed by chefs Albert Ok (Iyasare) and Jonathan De La Torre (Bottega Americano). The pop-up will serve Asian-influenced California cuisine, and in a few months it will turn into a permanent restaurant with De La Torre at the helm. Ok will then take over and revamp the space currently occupied by sister restaurant Kushido, which is currently under renovation.
4) In other chef new, The Dock at Linden Street has a new chef de cuisine: Geoff Davis, who has been at the restaurant since it opened, has been promoted to the position,
Inside Scoop
reports.
5)
Berkeleyside Nosh
reports that
Noodles Fresh
(10042 San Pablo Ave.), a restaurant specializing in regional Chinese noodle dishes, is now open in El Cerrito. The
menu
is, to put it mildly, ambitious in its scope: Taiwanese beef noodle soup, Guilin rice noodles, Sichuan
dan-dan
noodles, and Jianxi rice noodle salad — apparently a specialty of the house — all at the same restaurant? I'll admit it: I'm intrigued.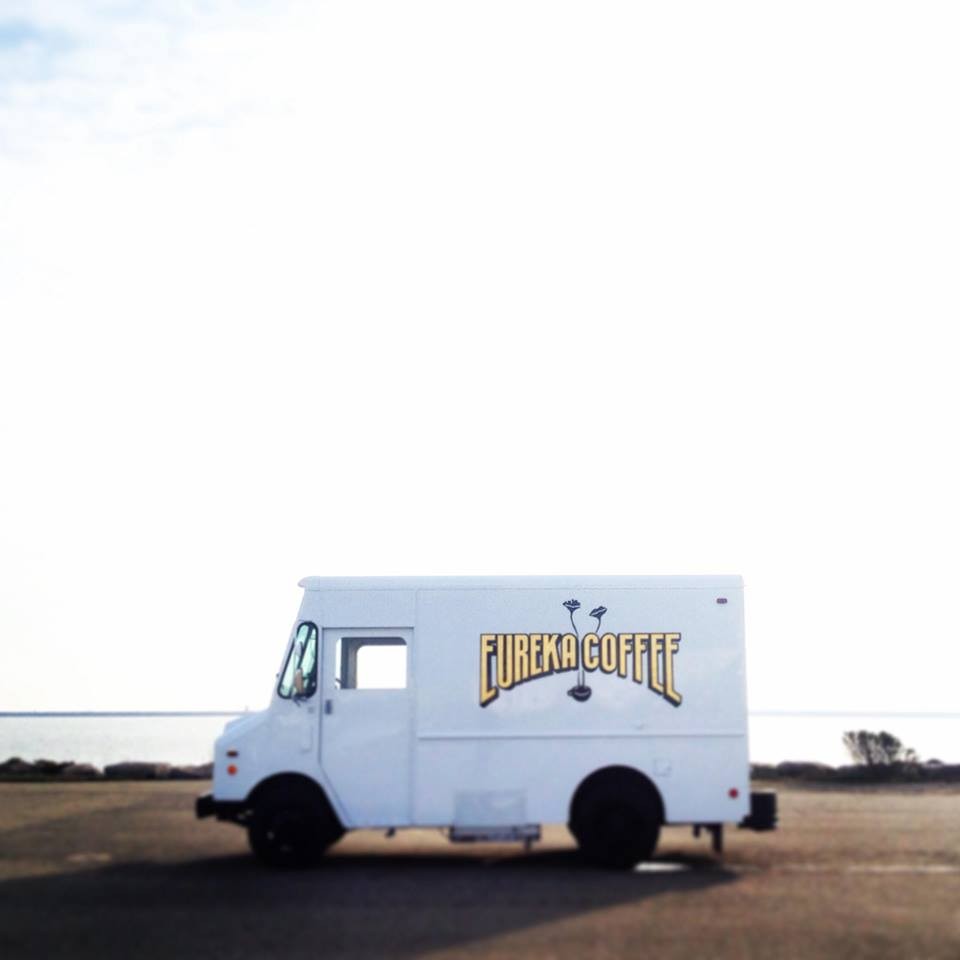 6)
Coffee on a truck
continues to very much
on trend
:
Sprudge
reports that the latest to crop up in Oakland is
Eureka Coffee
, which serves both espresso drinks and pour-over coffee out of a renovated PG&E truck, and is looking to set up a regular location in North Oakland. 
7) Now that
Victory Burger
(1099 Alcatraz Ave., Oakland) has its beer and wine license, the restaurant is heavily promoting its new happy hour program, which runs from 3 to 7 p.m. daily. Check it out if half-price beer pitchers and "fries of the week" and "mac of the week" specials on the North Oakland burger joint's outdoor patio sound appealing to you.
8) I was very sorry to hear that FuseBOX co-owner and FOH manager Ellen Sebastian Chang was in a serious car accident last week — serious enough that those arriving on the scene marveled that she even survived. Chang didn't ask me to share this, but given that supporters of the restaurant might want to help, it seemed only right to point your attention to the
crowdfunding campaign
that Chang's friends set up to help pay for her mounting medical expenses.
9) Finally, ICYMI, I wrote a
brief epilogue
to my search for an elusive Chinese restaurant, and a winemaker is planning to open an
ambitious supper club
in Oakland.
Got tips or suggestions? Email me at Luke (dot) Tsai (at) EastBayExpress (dot) com. Otherwise, keep in touch by following me on Twitter @theluketsai, or simply by posting a comment. I'll read 'em all.