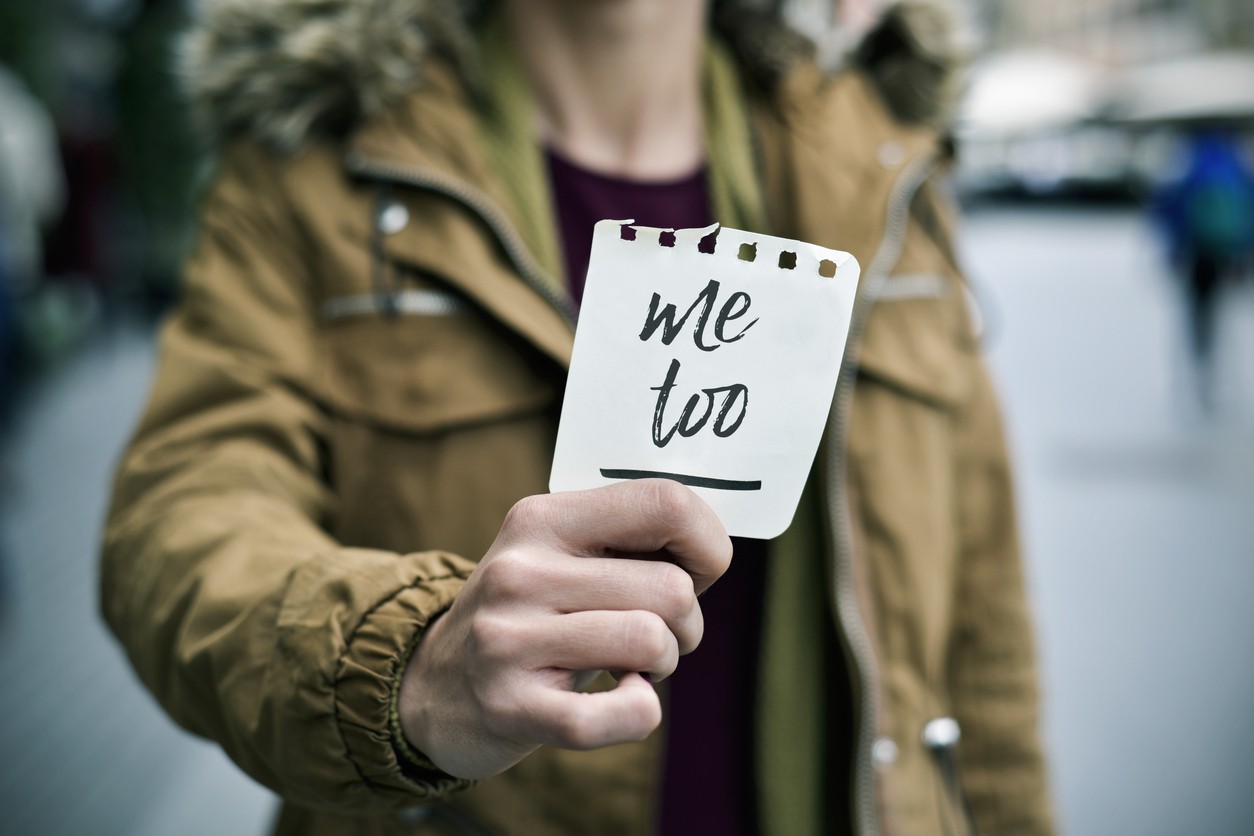 Since the #MeToo movement began, women and men across the country have come forward to share their own stories of sexual assault and harassment. Yet while the national focus has been on high-profile men and women in politics, media, business, and entertainment, sexual assault and domestic violence health centers in the Bay Area have also seen an uptick in people reporting what has happened to them, particularly since the election of President Donald Trump.
Since November 2016, and especially in the past few months, organizations that offer sexual assault counseling services and crisis hotlines have been reporting a spike in the number of calls and patients seeking help. Sarai Crain-Pope, executive director of Bay Area Women Against Rape (BAWAR), said she's seen a 25 percent increase in calls made to the Oakland nonprofit's hotline. She said there hasn't been one dramatic surge, rather a steady increase since Trump won.
The two main services BAWAR offers are a 24-hour crisis hotline for survivors and the organization's Sexual Assault Response Team. SART team members accompany patients to the hospital for medical exams and to the police station to file a report. On occasion, they'll even go with them to court.
Crain-Pope said they've also seen an increase in the number of volunteers who have joined BAWAR. These volunteers are a main source of support for the organization, managing the hotline and the SART program. They've been able to keep up with increased demand for their services, but other groups, especially those that specifically cater to underrepresented communities, that have also experienced an uptick in calls are strained for resources.
The Latina Center in Richmond holds group and private counseling sessions for victims of domestic violence three times a year, providing services to Spanish-speaking women. The program lasts up to ten weeks, beginning with a group session in which a psychiatrist meets with the women to assess whether they need private counseling or would benefit more from a group setting.
Gloria Alvarez, health and leadership coordinator at the center, has been tracking the number of women who register for the program since it started three years ago. Usually, she said, about 15 women sign up for the program after a month of rigorous outreach. In the first two weeks of January, 25 women had signed up for the first session of the year.
"The increase is pretty obvious," she said in an interview conducted in Spanish that I translated for this report. "Most of them reached out to us on their own."
But Alvarez said the spike in patients has come with increased pressure on their resources. The center only has one psychiatrist on staff to meet with these women, and without an increase in funds, they are unable to hire another one. As of now, the psychiatrist sees about five women individually, along with the group sessions and clients from his own practice. He usually will hold sessions at the center on nights and weekends, which Alvarez said makes it harder for some mothers to finish the program.
There's also the added stress of trying to find someone who is attune to their culture. The Latina Center is one of the few organizations in the Bay Area that caters specifically to Spanish speakers. "More than anything, they need to be conscious of our culture," Alvarez said. "If doctor and patient don't understand each other, there's a clash and the women stop coming."
Under similar parameters, the Berkeley group Narika has been serving domestic violence survivors from the South Asian community for 25 years. Executive Director Rovina Nimbalkar said they've always had a small staff that's been able to provide culturally appropriate services that other agencies have not been able to do.
Their work focuses on domestic violence survivors. Through their support groups, they teach women about what kinds of behaviors can lead to an abusive relationship. "South Asian communities don't really talk about domestic violence," she said. "The program helps them stand on their own two feet."
Nimbalkar has seen an increase in participation — about 10 percent — but she's wary of pointing to that as a trend. "Since the MeToo movement, sexual assault has become the topic of the year. People are more cautious and more aware," she said. Not only are women more conscious of behavior that falls under assault or harassment, they feel more comfortable reporting it and sharing their experiences.
Narika holds a 12-week program for victims of domestic abuse. Nimbalkar said it can be intense for some women. The meetings last over five hours and women sometimes have to work around court hearings and visitation hearings to attend.
Nimbalkar also said her organization doesn't have enough resources to deal with all the domestic violence survivors who need help. Narika's support groups are led by volunteers, but she said that her group has not received more help in the past few months. "The more resources we have, the more we can do to help our communities," she said.
Marissa Seko of the Family Violence Law Center in Oakland said that while her group has not experienced an uptick in people reporting being victimized lately, the numbers are high. "I'm glad there's people who feel comfortable coming out right now, but we've been at epidemic levels of sexual violence for a long time," Seko said.
She also hasn't seen a surge in volunteers or donations, but because of the current political climate, she's mainly worried about what's going to happen to the group's funding in the future. Seko said she's concerned that there might be cuts to the funding they get from the federal government, which she says makes up to 70 percent of their total resources.
"We do a lot with the resources that we have, but we need more to go deeper into this work," she added.
Bay Area Women Against Rape
Hotline: 510-845-7273
The Latina Center
Office: 510-233-8595
Alameda Country Family Justice Center
Office: 510-267-8800
National Domestic Violence Hotline
800-799-SAFE
Family Violence Law Center
510-208-0220
FVLC.org


Correction: The original version of this report misstated the name of the Family Violence Law Center. This story has also been updated to include the Family Violence Law Center's phone and website
.