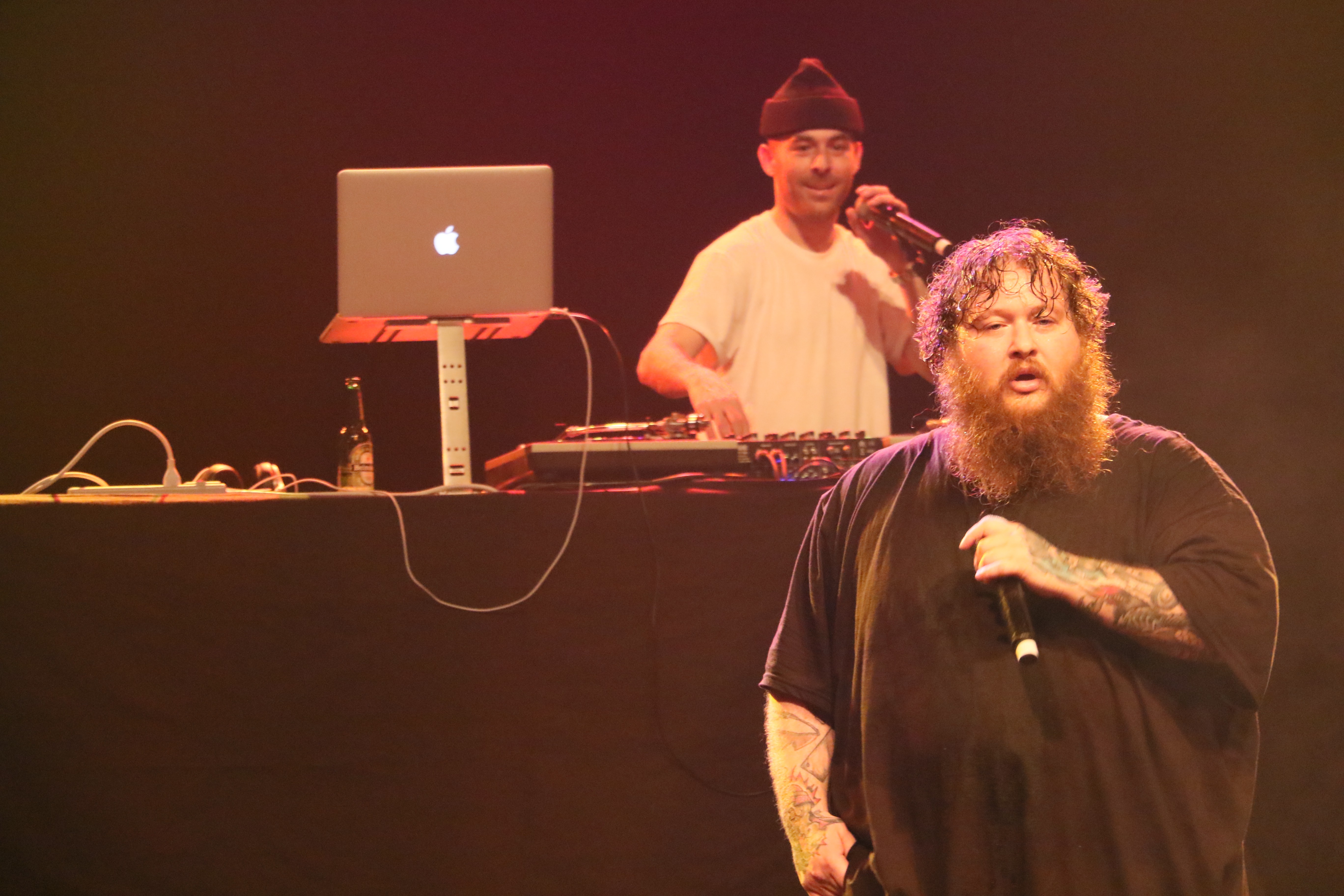 When it comes to rappers representing both coasts of the underground hip-hop world, Action Bronson and Earl Sweatshirt are seemingly polar opposites.
First, there are the literal differences: a featherweight skater versus a heavyweight juggernaut. And then there are the opposed styles on wax. Earl spits dense thickets of rhymes over brooding beats with a decidedly misanthropic bent. Example? His most recent album is called
I Don't Like Shit, I Don't Go Outside
. Action plays the charming class clown by contrast, invoking Biggie's outsized swag, but with better hair. And if his flowing locks didn't say enough, his album title,
Mr. Wonderful
, does the job.
See Also:
Live Review: Pete Rock and Slum Village Dish Hip-Hop History at Yoshi's
Live Review: Nas Brings Illmatic to the Fox
[jump] On Tuesday night at the Warfield, the two emcees traded places a bit—Earl showed he could hold the heavyweight title in the charisma department once he got loose.
From the jump, Earl came out swinging. "Turn the lights off. Let me see the whole crowd. This is how I fucks with y'all," he said. While his delivery was more aggressive than on his records, he was chatty and engaging in between songs.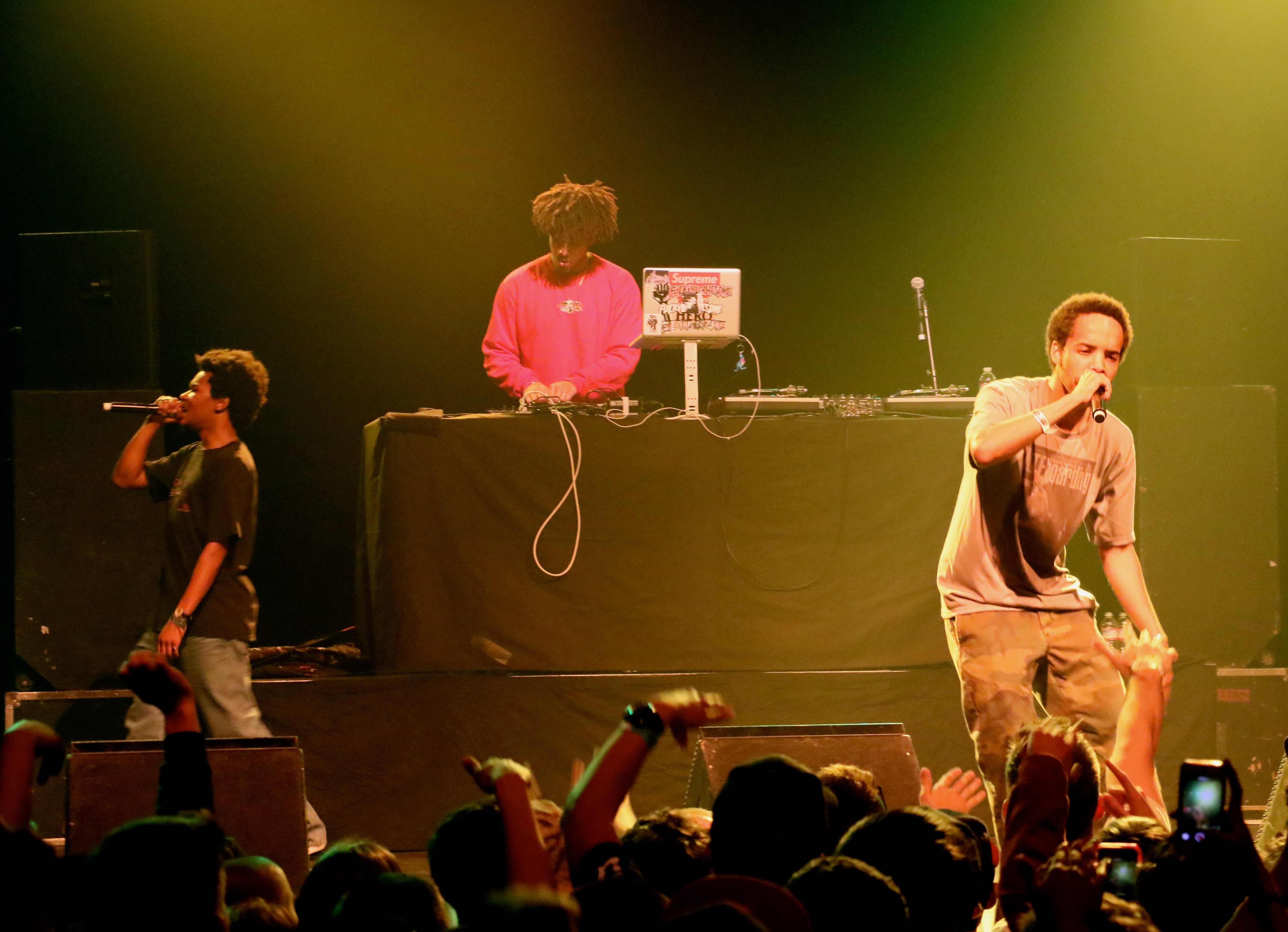 Always methodical as an MC, Earl's set followed a similar logical thread. He did the new album in its entirety, forgoing past singles like "Chum" in favor of focusing on his most recent project. He thinks of
I Don't Like Shit
as his fullest, most realized work, recently telling Pitchfork, "It's a dissertation on me."
Still, the album comes off as much more punk rock in a live context. The crowd was flooded with hip-hop skater punks thrashing and moshing frequently. 
Earl prefaced "DNA" with some words of wisdom: "You're exempt from singing if you've had a perfect week or you have bitchness in your DNA." With that, he tore into a sleeper hit, sending the crowd back into a frenzy.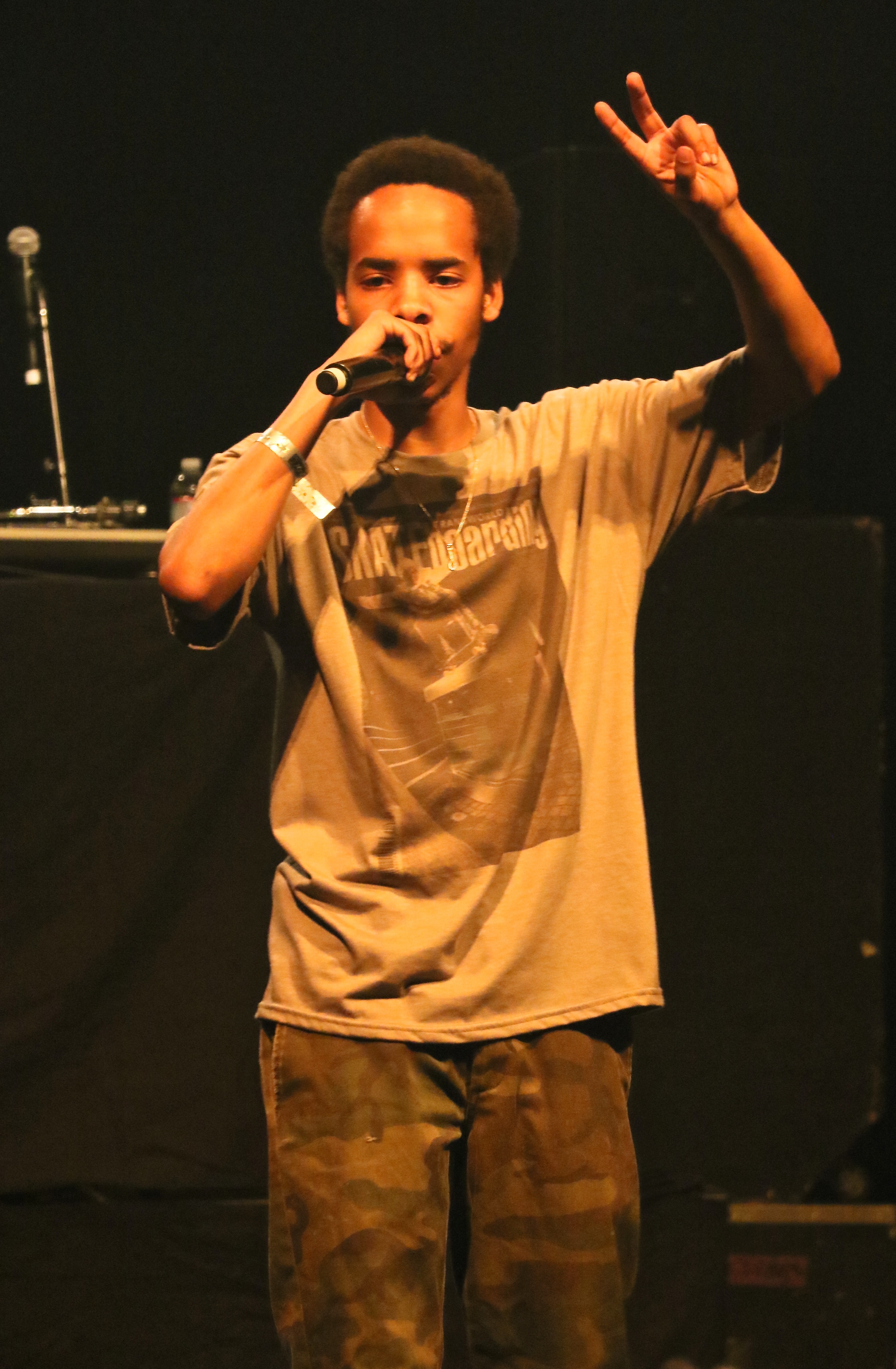 After Earl's set, DJ Alchemist took the stage, letting the crowd catch their breath with his breezy, smoked-out jams. As he warmed up on the decks, he segued into more eerie, New York boom bap. This was a proper transition to the East Coast-centric part of the night, with Queens native and Bronson cohort Mayhem Lauren coming out before Bam Bam bum rushed the stage.
Bronson came out to the Eagles' "Witchy Woman," decked in khaki Carhartt and matching flap cap—looking like he stepped off a bayou boat from Duck Dynasty. Without wasting time, he went right into "Brand New Car," the jam that samples Billy Joel's "Zanzibar."
Hamming it up as usual, Bronson would raise his fist, making himself look like a brawny, communist statue. In between his exuberant joints, he yucked it up with his DJ and frequent collaborator, The Alchemist. "We got the legendary Alc on the 1s, 2s, 3s, 4s, 17s and 18s," said Bronson.
"Acting Crazy," the lead single from Mr. Wonderful, incited the crowd back into Earl-esque mayhem. Bronson's aggressive vocal tone, as he belted out the hook, only fanned the flames of crazy.
One of the highlights of the night came when Bronson morphed into a Stoner Santa. He grabbed a huge blue grocery bag, and came to the front of the stage, throwing bags of goodies out into the crowd. "Be careful with those candies, they're very strong," he warned.
After dousing himself with water and head banging his luxuriant locks, Bronson left the stage, only to return moments later to the crooning sounds of Tracy Chapman's "Give Me One Reason."
This teed up the Chapman-sampling "Amadu Diablo," a casual cut from the stellar Blue Chips 2 mixtape. It's classic Bronsillino—silly, soulful and razor sharp.
Bronson is a jovial jester. While he may not have the ability to toggle between modes and add gravitas like Earl, he sure knows how to make a rap show feel like a house party—and with perfect hair.