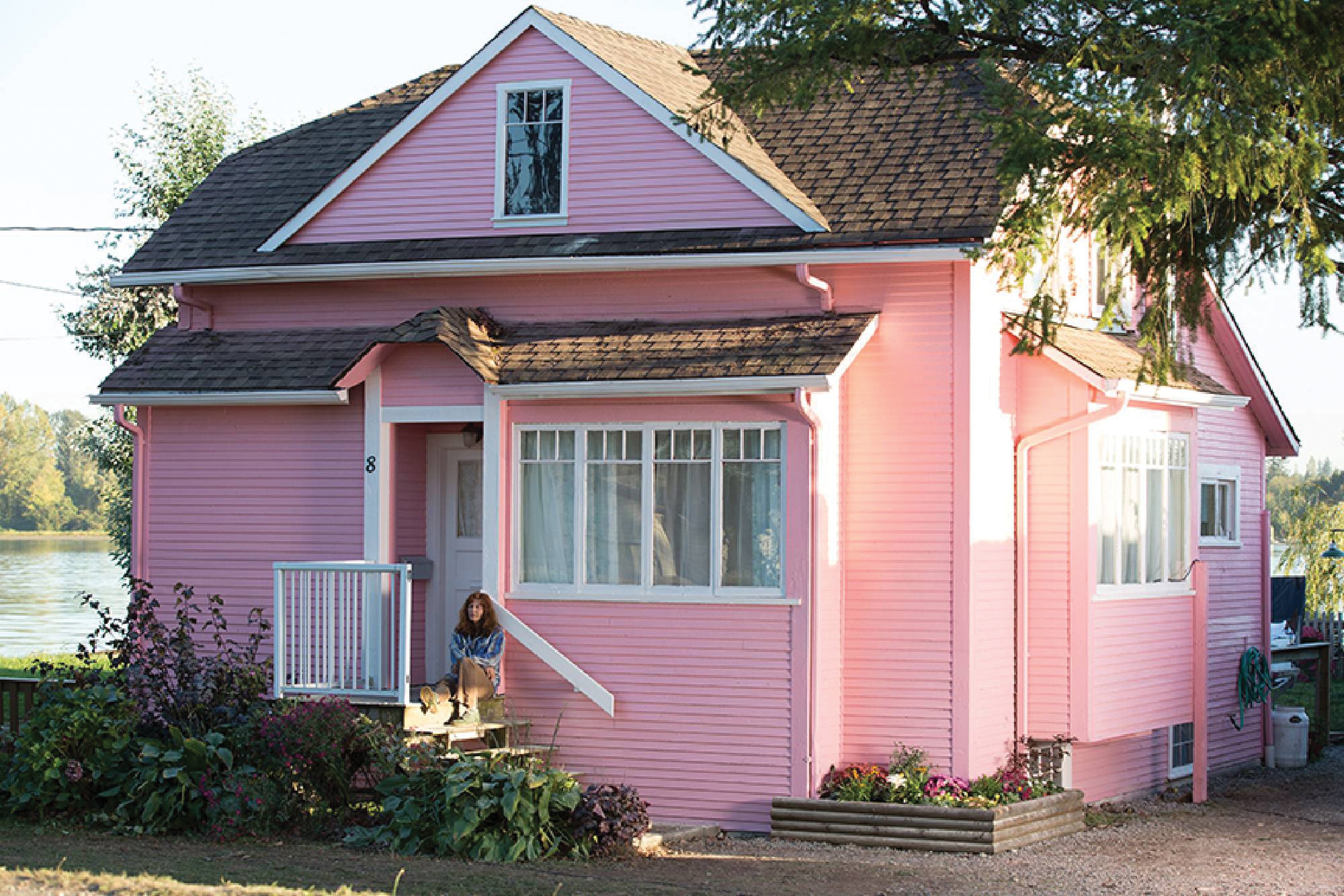 In the footsteps of Silkwood and countless other underdog sagas, the unfailingly cogent and gratifyingly pertinent Little Pink House tells the true story of one woman's courageous struggle against powerful forces, keyed by yet another memorable performance from Catherine Keener, one of the most captivating character actors in the business. For sheer topicality in our current age of corporate depredation and unfair evictions, there's nothing on the big screen this spring to compare to writer-director Courtney Moorehead Balaker's dramatized portrait of ordinary citizen Susette Kelo, who wants nothing more than to be left alone to live her life in peace, in her own home.
It's 1997. Susette (Keener), a plain-talking, down-to-earth paramedic going through her second divorce, finds a neglected fixer-upper home in the humble Fort Trumbull neighborhood of New London, Connecticut, and sees in it the ideal retreat. With the encouragement of her new buddies, antiques dealer Tim LeBlanc (Callum Keith Rennie) and local activist Billy Von Winkle (Colin Cunningham), Susette rehabs the place and gets set to enjoy the sweeping views of the Thames River, right outside her back door.
Trouble is, other, greedier people see Susette's little pink house, and indeed her entire part of town, as a blighted area in an economically depressed city — the ideal place for the giant pharmaceutical company Pfizer to bring prosperity in the form of a new plant, with an adjoining hotel and upscale condos. The kicker is that Pfizer is so excited about its new product, an "erectile dysfunction" cure called Viagra, that it needs a new factory to handle the expected business. With the connivance of the unnamed governor — actor Aaron Douglas, playing the real-life Republican governor John Rowland, who was later sent to prison for mail and tax fraud — plus a few New London big shots, the properties of Susette and her neighbors are targeted for removal, by any means necessary.
Susette's opposite number, the leader of the corporate effort to "rescue a struggling blue-collar city," is the fictionalized character Dr. Charlotte Wells (Jeanne Tripplehorn), a brittle, buttoned-down university president modeled on the real-life Claire Gaudiani of Connecticut College. Wells — the sort of person who annoyingly throws French phrases into her speech — is appointed head of the New London Development Corp., and immediately tries to buy out Susette's low-income neighbors (largely senior citizens), with the threat of eminent domain hanging over those who balk. Big money blankets the neighborhood. Tempers flare. Class resentment rears its head, on both sides of the question. With the normally shy Susette leading the way, news outlets pick up the story. But apparently the fix is in. One thing leads to another, and eventually bulldozers appear in Fort Trumbull.
Keener has made a career playing a wide range of characters in a hefty filmography. In last year's Get Out, she was a sinister racist killer. Here, in a bittersweet tale of capitalism run amok — Balaker made the 2015 doc Can We Take a Joke? — Keener is a reluctant rebel urging solidarity to fight the power, in the best democratic tradition. The issue is: Can governments seize people's homes to make way for private real estate development?

The film's action takes place over a period of eight years. Without spoiling the movie — the case is actually a matter of record — it's discouraging to have to say that the type of bullying Pfizer engaged in is not an isolated incident, then or now. Stay alert, get organized, and trust your local reporters.

[embed-1]