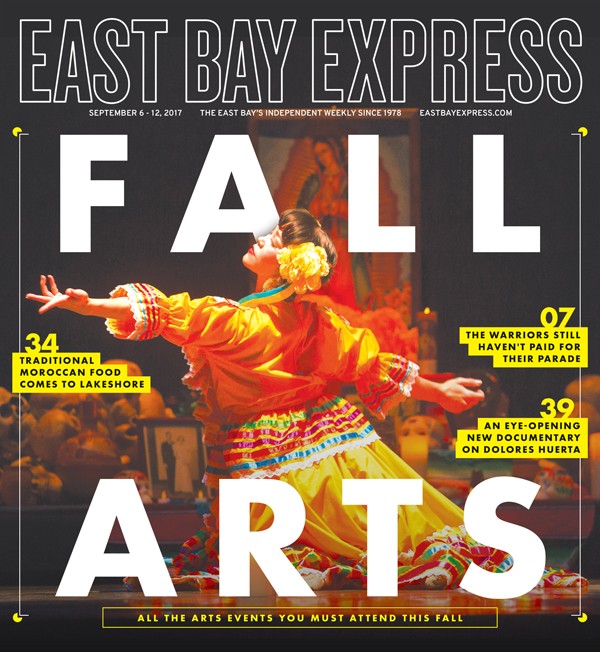 "Why the Oakland A's Should Rethink the Laney College Site" by Robert Gammon, News, Sept. 7
Seriously Crazy
The Coliseum site has existing infrastructure that will be impossible to install from scratch at the Peralta site. The A's could use the Hegenberger tracks' corner for a small neighborhood stadium and give it a neighborhood charm. The team could build tiered parking adjacent, tear down the current ballpark, and custom-build a neighborhood on site. It could feature a ballpark, parking, a park, a grocery store, and residential, including affordable housing. And it can be dense and tall, because height is not a factor. How high is Mt. Davis?
The team could build on the current infrastructure and rehab the businesses that exist beside the BART walkway, making them accessible from the walkway instead of just ground level, and turning it into a walkway plaza. It could custom tailor a whole beautiful urban landscape.
Bruce Folck
Winners and Losers
Most of the existing businesses are low-margin and serve minority (Southeast Asian) communities. They are not in a position to capitalize on the changes a ballpark would bring to the neighborhood, but landlords can and will capitalize on those changes. The result will be displacement of the people who live here now and the businesses that serve them.
Yes, there will be winners to offset the losers. Here's how it will go down, by and large: The rich get richer and the poor get poorer. "Most of what's there can easily be relocated" is a horribly entitled attitude. If the people whose property and businesses are in that area really feel they can "easily be relocated," then whoever can make better use of their land should easily be able to buy it from them. If they don't feel that way, no one has a legitimate right to displace them.
Esteban Camilo
Incredibly Worried
I've rented in Eastlake for five years now, it was difficult to afford a place here then and continues to be difficult for new residents wanting to live or stay here. I can't imagine what it would turn into if there's a stadium literally down the street from me.
I'm incredibly worried about what landlords and landowners would do. What would happen to the small businesses and families here that have invested their livelihoods in their communities, only to be outbid by billionaires and millionaires? I want to be able to buy a house here soon and we are close! I want to raise my kids in a place they remember from their childhood.
It just doesn't make any sense to have a stadium here in a neighborhood next to schools and a freeway like that. I wasn't able to go to the team's one town hall at La Estrellita. My daughter had her birthday there two years ago and loves the food. Can I promise her it'll still be there when the stadium opens?
Mike Boucher
Pick Howard Terminal
Jack London Square is only a few blocks from the 12th Street BART station and is within walking distance of the Lake Merritt BART station. Numerous buses are also available for the few blocks involved. The railroad tracks are a very minor obstacle, and some fans might even choose to arrive by train.
If people want a downtown ballpark experience, the Howard Terminal site is the one to pick. The Peralta site really isn't downtown, and putting a ballpark there would ruin a vibrant community with affordable, unique restaurants and other businesses. The result would be bland, boring, and expensive.
Jan Van Dusen
"Bay Area Legislators Call for Prop 13 Tax Reform to Address Commercial Property 'Loophole'" by Darwin BondGraham, News, Sept., 10
Reformers Are Not Opponents of Prop. 13
Glad to see coverage of last Saturday's successful Make It Fair Town Hall in Oakland, although there are important inaccuracies in this article! Reformers are not opponents of Prop. 13 but want to stop certain corporations from weaseling out of paying their fair share of property taxes.
And speaking of fairness, the anti-tax California Taxpayers Association saying that homeowners are the greatest beneficiaries of Prop. 13 can't be true, because both homeowners and businesses are supposed to pay the same rate (1 percent of assessed value) in property taxes under current law. It's the homeowners who are burdened with paying for what businesses are not paying!
Ruby MacDonald