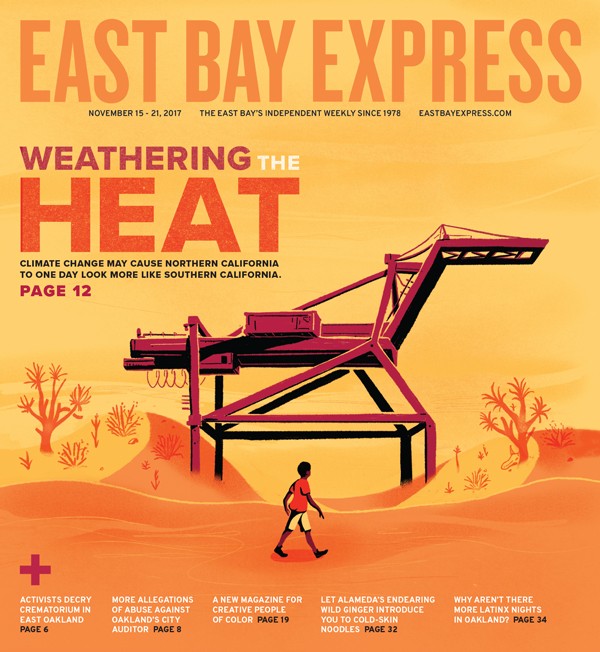 "New Law Fails to Protect Low-Income People," News, 11/15
Business as Usual
Our councilmembers often pass feel-good legislation but don't follow through to make it effective. I can't speak to whether they intend these measures to work or just to look like they've accomplished something, but, in the end, it doesn't matter. Business as usual continues on.
Pamela Drake
Out of Private Property
So, the owner of the hotel can't sell it because people live there? Well, is it to the entity's obligation to keep things status quo instead of exercising the right of ownership to do with the property as what is most economically viable?
Get government and activists out of private property where it doesn't deal with zoning and usage. Have the city buy the property then — if they want to continue having it adorn the streets as a flop house. Might as well.
Mike Mitchell
More Tent Cities?
This totally sucks, you buy up buildings, but instead of doing repairs, you sell it out from under people who need to have a roof over their heads. More tent cities anyone?
Indrai Kai
"Fourth Ex-City Worker Alleges Oakland Auditor Abuse," News, 11/15
The Voters Need to Know
Non-disclosure agreements should not be allowed for settlements with public officials or agencies that are paid for by the government or public agency. The voters need to know the allegations so they can make their decision of who was right or wrong at the ballot box.
Len Raphael
Who Protects Against Arbitrary Behavior?
It's good to the know that the city of Oakland has a "code of conduct" for its employees. But who protects those who do business with the city against arbitrary and harmful behavior by those employees — often driving them out of business? Guess we won't be asking the auditor to investigate.
Gay Plair Cobb
"Why Aren't There More Latinx Nights in Oakland?" Music, 11/15
Lack of Promo and Accessibility
There are a lack of quality events, a lack of promotion, and perhaps a lack of accessible locations via public transportation — or at least safer neighborhoods.
Eddie Hernandez via Facebook
Latinx DJs, Please Keep Trying
I put this all on the venues. No matter the genre, all parties can fail. The venues should take two to three chances on every party. New parties should start monthly on a weeknight, and if they are successful, either be offered a weekend monthly or take their party elsewhere. If you're a Latinx DJ or promoter, please, please keep trying. Last year, last month, last week might not have been the time for your party to jump off. But this month, or next, it could be crackin'.
Eric Sisneros
Venues Charge Too Much
I put on Sudada annually and other smaller BrujaLyfe events, but as a womyn Latinx curator, I can say venues charge a ridiculous amount of money, making it very difficult to throw monthly events. Wish you all also considered the work we are doing.
Chhoti Maa
Publisher's Note
This week's cover features a small advertisement from our friends at Cal Performances. This ad was originally  scheduled to run as a removable sticker, but due to an error by the Express, it is running as an image instead. Rest assured, this does not represent the beginning of front-page advertising in the Express.