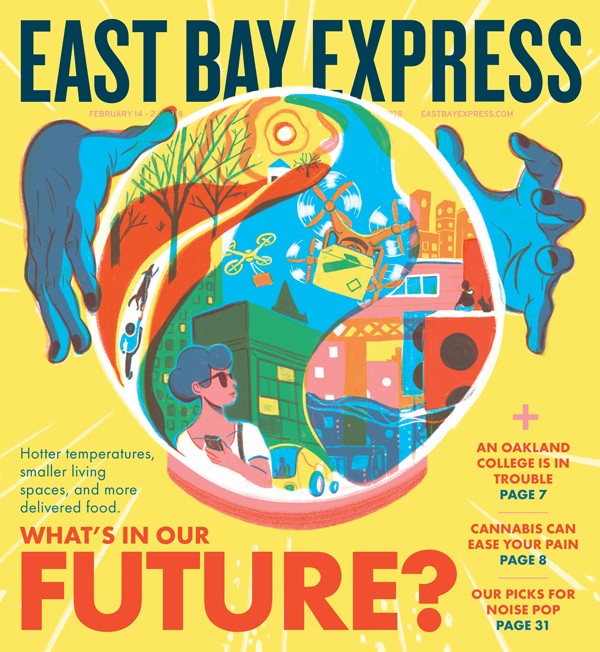 "Tough Times for Holy Names University," News 2/14
Not the Full Story
Throughout our 150-year history, Holy Names University has provided thousands of students a high-quality education that has inspired leadership and a positive impact on society. We are committed to our social justice mission, and many of our students overcome significant obstacles to earn their degrees. Some have gone on to the country's top graduate programs, and many have become successful and committed educators, entrepreneurs, lawyers, health care and counseling professionals, and engaged community members.
Unfortunately, this article didn't tell the full story of our institution. It was derived from accusations of former faculty members, one of whom has gone to great lengths to damage our reputation after having been dismissed for assaulting a student. Their testimony cannot be taken at face value.
We urge readers to learn more about the many ways Holy Names University has contributed to our communities through our graduates. We are extremely proud of them.
Michael Groener, interim president, Holy Names University
Why I Spoke Out
I will start by clarifying that all the good and bad I have expressed about Holy Names is solely based on my experience as a business student and as a student living in the dorms. I expressed my concerns to both the former president of the university and to the head of the business department long before I knew professor Hector Saez. Also, I graduated long before Saez and the incident with the student.
I also did not complain or "talk down" about Holy Names and its business program without doing my research and coming up with suggestions on how one can improve it. I suggested that the university reintroduce calculus as a part of the business/economics education because most competitive programs in the Bay Area, such as Stanford, University of San Francisco, UC Berkeley, and Cal State East Bay, did so. After all, those are the schools one would have to compete with when trying to find a job in the Bay Area. HNU's business program … to a large extent only offered elementary/fundamental courses. The latter was the reason why I did not qualify for any of the MBA programs I wanted to pursue after graduating from HNU. I even tried applying for a first-year business course at a business school in Sweden and was told that the curriculum that I had pursued before was too basic to qualify for the course.
We live in a globalized world, which is why I believe that if one takes on the mission to run an institution, that institution has an obligation to offer a curriculum that does not only qualify a student for a job within a 2-mile radius of the campus but also the entire U.S. and even the world.
Hede Gustafsson
"Dinner at the Tiki Bar," Food Review, 2/14
Tone-Deaf Names
Recently, I was Googling around, looking for a bar to host a happy hour with a bunch of women friends, and I ruled out the Kon-Tiki right away. While the food might be as good as Janelle Bitker attests, I was put off by the names of two "exotic drinks": the "Virgin's Sacrifice" and the "Virgin's Downfall."
It's one thing to adopt a retro-chic vibe — but it's another to refer explicitly to those mid-century days when the Pacific Islands were represented in American fantasies by Brown girls in coconut bras just waiting to be deflowered if given enough fruity booze.
Call me a humorless feminist — or call me a woman with low tolerance for tone-deafness in the #MeToo era — but with plenty of choices of bars in downtown Oakland, I'll be spending my happy hour dollars somewhere that realizes that some relics of the Mad Men era are better left in the past.
Gloria Bruce


Clarification
Our Feb. 14 arts feature, "An Astonishing Life," may have erroneously given the impression that Betty Reid Soskin's autobiography was the idea of her editor and cousin, J. Douglas Allen-Taylor. In fact, the idea for the book came from talk show host Tavis Smiley.
Correction
Our Feb. 14 news story, "#MeToo Sparks More Sexual Assault Reporting," misstated the name of the Family Violence Law Center.