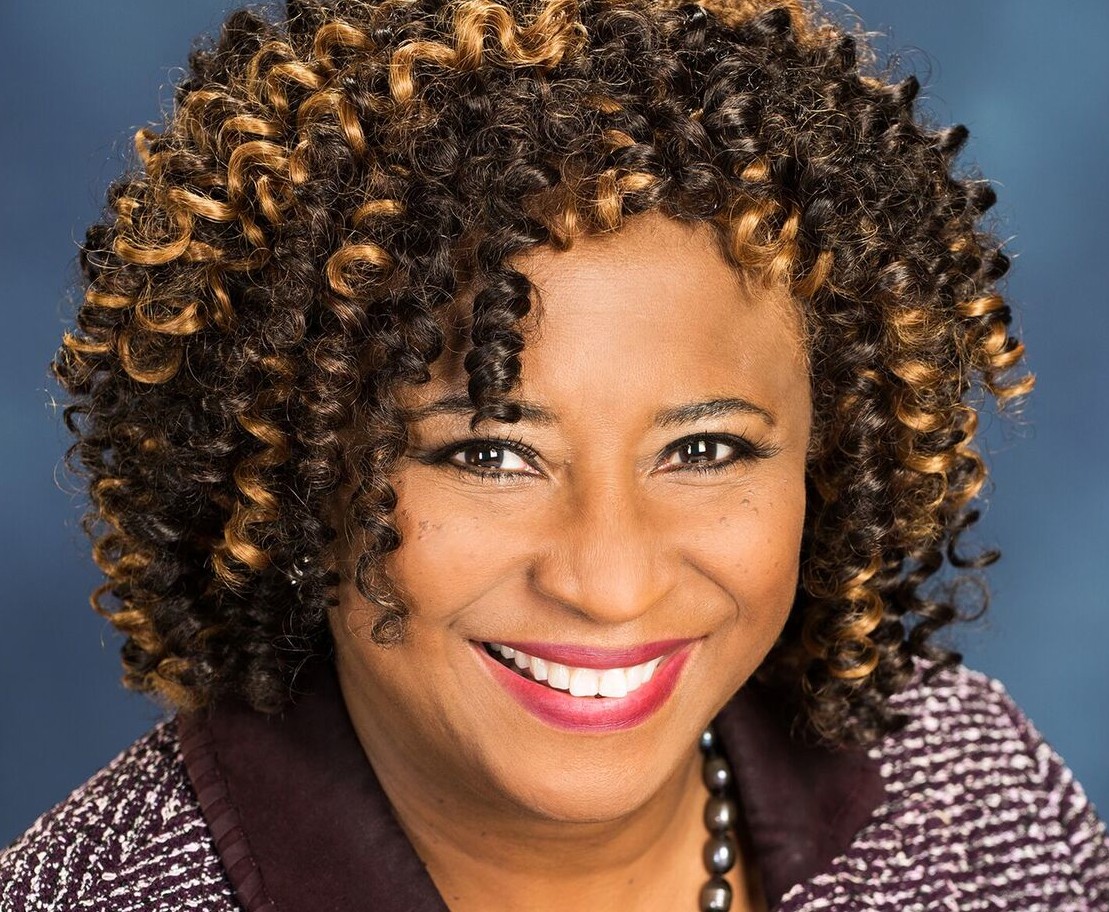 East Bay progressives swooned last year when attorney Pamela Price announced that she would challenge incumbent Alameda County District Attorney Nancy O'Malley in the June 2018 election. Price, a longtime civil rights lawyer, has already garnered endorsements from prominent elected officials as well as movement leaders like Black Lives Matter co-founder Alicia Garza.
At campaign events, Price criticizes O'Malley's record, especially on the pressing issue of police accountability. She accuses O'Malley of being too soft on bad cops, arguing that her opponent doesn't proactively investigate police corruption, and when police are caught red-handed, O'Malley doesn't prosecute them to the fullest extent of the law. To underscore this point, Price brings up the story of Jasmine Abuslin.
Better known as "Celeste Guap," Abuslin was sexually exploited by as many as two-dozen Bay Area cops a few years ago. Some of the abuse occurred when she was a minor. At a debate with O'Malley last September, Price said O'Malley allowed police officers to escape unpunished. Worst of all, Price said police commanders like former Oakland Police Chief Sean Whent got away with muzzling internal investigations into the matter. O'Malley never charged Whent nor any other OPD commander with obstruction of justice.
Price also reminds her supporters at campaign events that she and fellow civil rights attorney Charles Bonner were the ones who came to Abuslin's aid.
But the story of Price and Abuslin is far more complicated than that of a teen who was exploited by cops and an incumbent DA who allegedly looked the other way while Price and Bonner came to the rescue.
For one thing, Abuslin isn't supporting Price for district attorney. In fact, in a recent interview, Abuslin accused Price of exploiting her and acting out of greed. Abuslin said Price and Bonner even got her family to sign over intellectual property rights to her story.
She also alleges that Price held her incommunicado for several weeks in 2016 at a remote Lake County home owned by Bonner that was guarded by armed private security officers. Abuslin's parents say they were told by Price and the security guards to stay away. Abuslin's cellphone also went missing while in Price's possession, so she couldn't contact her family.
Later, Price and Bonner filed at least $114 million in legal claims against several Bay Area police departments. But Abuslin said she wasn't fully consulted about these legal actions and wasn't certain she wanted the lawsuits to move forward.
In a recent interview, Abuslin said she's grateful to Price and Bonner for getting her out of a Florida jail. But she said Price's behavior, especially later, caused a lot of friction and that she ended up feeling used rather than helped.
In an interview, Price responded by saying she's not surprised that Abuslin is upset. Price said everyone from the DA to the media to elected officials, and even her attorneys, failed the teenager in some way.
Price's involvement in the case began in September 2016. Abuslin had been flown by the Richmond Police Department to attend a drug rehab in Florida, but when she attempted to leave the center, she was arrested and charged with assault.
Price and Bonner hastily met with Abuslin's father, Henry Abuslin, in Richmond, where he signed a legal retainer. But the agreement, dated Sept. 4 — while Abuslin was still in jail — not only retained Price and Bonner as the teenager's attorneys related to her abuse by Bay Area police agencies, but it also gave the lawyers the right to represent her in potential future media deals, including books, TV, and film. It also provided Price and Bonner with an "exclusive and irrevocable" option to purchase the intellectual property rights to the teen's story, according to a copy of the retainer reviewed by the Express.
"I remember talking movie and book deals at the first meeting," said Jasmine Abuslin in a recent interview, referring to her earliest meetings with Price and Bonner. "I found it funny that it was so quick. I was like, 'Damn, can we get me out of jail first?'"
Price said this intellectual property rights clause in the contract was a standard feature included by Bonner. He did not return phone calls and an email seeking comment.
Later, when Price arrived in Florida, Abuslin described her as acting "very happy" and said that Price and Bonner would talk about the millions of dollars her legal claims were worth. According to Abuslin, Price and Bonner also had her sign papers that allowed them to obtain her property from the rehab center, including her cellphone. The cellphone later went missing.
"I remember asking for my stuff, but they kept making excuses that the phone was in other luggage, or they didn't have it with them at the moment," said Abuslin. Weeks later, back in California, Abuslin said she confronted Price about the cellphone: "She was like, 'I don't have it, sweetie. I lost it after the airport.'"
The missing cellphone meant that Abuslin couldn't communicate with her family and friends, but Price and Bonner told media at the time that Abuslin wanted her privacy.
There was, in fact, a media frenzy around the teenager's story. Price initially got involved in the case, she said, because much of the media coverage fixated on Abuslin and identified her as a "prostitute," when, in fact, she was a victim. Price said she wanted to intervene and cut off this narrative because she felt it was harmful to the teenager and distracting from the police corruption that should have been front and center.
But Abuslin has said in multiple interviews going back to late 2016 that she wanted her cellphone so she could get in contact with her family and friends, and she never authorized anyone to take this ability away from her.
Price said the cellphone "disappeared," but declined to explain what happened. Price also declined to answer several other questions about Abuslin's assertions, citing attorney-client privilege.
Abuslin said she also found Price's moralistic language problematic. Right after a judge dropped charges against Abuslin in Florida, they held a brief press conference before boarding a plane back to California. Price told news media that Celeste Guap was "no more" and that Abuslin was going to "get her life together."
"She kept saying how she was going to redeem me, and that all this was part of my redemption, like there was something seriously wrong with me," said Abuslin.
In one instance, Price published a blog on Sept. 7, 2016 that included a link to a "freedom trust fund" the attorneys had set up for the teenager. Price urged readers to "donate whatever you can for her rescue, recovery and redemption."


[pullquote-1]
While Abuslin has said she was sexually exploited by police officers and other men, including when she was a minor, she also has pushed back against the one-dimensional narrative that she is only a victim without any agency and that she needed to be morally redeemed.
But by the time they got back to California, Abuslin had very little control over the narrative direction of her story. Price and Bonner had armed security guards put her in a vehicle at the San Francisco airport and drive her straight to Bonner's home in Sausalito, she said. A few days later, they whisked her farther north to another home owned by Bonner in Lake County. The location was kept secret. Abuslin said that she was told by the attorneys that her life was in danger, especially since O'Malley had charged several cops.
"I was in a house, and I didn't know where I was," Abuslin said. "In that situation, you're not gonna run out to the woods. By the third day, I was like, 'This doesn't feel right.' It felt like I was being controlled."
Abuslin's mother, Monica Cedillo, and her grandparents on her mother's side tried several times to visit her when she was in Sausalito and later Lake County. But Cedillo said that Price told her Abuslin didn't want to visit. They had one brief visit in a parking lot at a Costco.
"The way she made it seem was that 'Jasmine doesn't need to be around any of you right now,'" Cedillo said in a recent interview. Cedillo said she felt like Price was blaming her for her daughter's situation. Later, Cedillo said Price asked her to pay for the security guards, but Cedillo declined.
Abuslin has said in multiple interviews with the Express that she did, in fact, want to visit with her mother and grandparents, even though their relationships have been strained at times.
"I didn't keep anyone from seeing her at the lake house," Price responded last week, rejecting the notion that Abuslin was being hidden from her family and others.
Abuslin was eventually able to leave the lake house and return to her home in Richmond after about a month. Price and Bonner filed a $66 million legal claim against the city of Oakland on Abuslin's behalf and then another $30 million claim against Richmond. Then they filed an $18 million claim against San Francisco in October 2016 for a total of $114 million in damages.
Abuslin said the amount of money was too much, and it made her and her attorneys "look greedy."
Abuslin said she decided to fire both Price and Bonner due to their efforts to keep her at the lake house and prevent her from communicating with her family and others. She ultimately fired Price but allowed Bonner to continue representing her. Oakland attorney John Burris eventually took over the case and settled with the city of Oakland for $1 million. They later dropped the clams against Richmond and San Francisco.
Price told the Express that she has received no compensation for her work helping Abuslin. She also said Abuslin approved the $114 million in legal claims. "As a lawyer, I don't file cases without clients giving permission," she said. "If that's her perception, that's not the reality."
Abuslin said she's happy they abandoned the claims against Richmond and San Francisco, and she's ambivalent about the outcomes of the criminal cases against the police officers who sexually exploited her. She mainly wanted her former sense of privacy back.
Price believes, however, that justice wasn't served after Abuslin fired her. "I remain very critical of the prosecution and the civil case," she said about O'Malley and the civil lawsuit against Oakland that Bonner and Burris settled. "When I was with her, we had women and advocates working with her. My understanding is that she did not get the kind of support she needed to deal with any of this. Anytime you have a victim of sexual assault and of exploitation, that person needs support."
Abuslin, however, continues to feel that this support was controlling and wasn't really about her. "Greedy lawyers were trying to squeeze money out of this," she said.