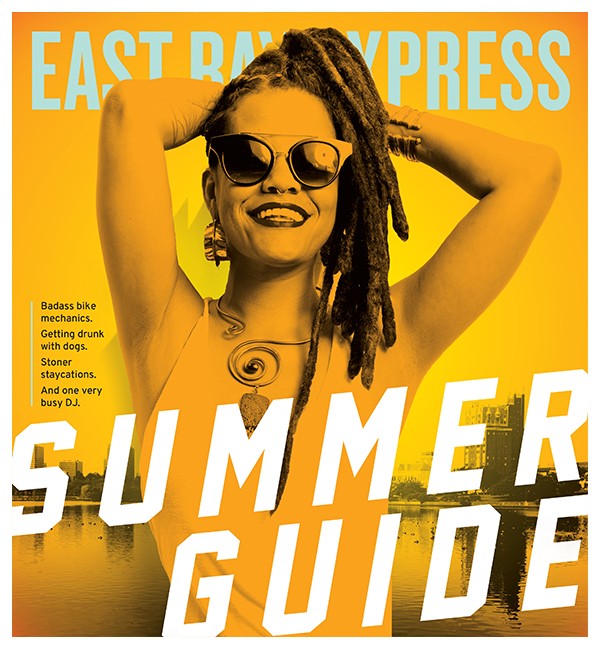 "Gentrification Station: Why Oakland Still Says NO to Uber" by Orson Aguilar, Guest Essays, June 6:
Uber Not Wanted
I've joined No Uber Oakland and look forward to Oakland residents giving this disgusting company a very cold welcome. With any luck they'll realize they're not wanted here and will sell the building.
John Seal


Oakland Needs Jobs
Come on. Oakland needs jobs. All the progressives scream about income inequality and lack of job opportunities. Yet, progressive organizations like The Greenlining Institute are chasing employers away. This is a completely ass-backwards approach to improving Oakland's business environment.
David Bradford
via Facebook
"Oakland A's Minority Owners Purchase Downtown SRO After Previous Landlord Evicted Low-Income Tenants" by Darwin BondGraham, News, June 9:
Oakland Doesn't Care About Less Fortunate
And now the homeless encampments will grow. Oakland city government couldn't care less about the less fortunate in this city. As long as developers fill campaign coffers the rest of us be damned.
Sad To See
I lived there in 1998, for $145 a week, with a seventh floor room with a view of downtown San Francisco's skyline. Raj was a personable owner with us tenants then. It is really sad for those who fell through the cracks
William Resse Jr.
via Facebook
"Oakland's Only Nigerian Restaurant Was Set to Close, Until Community Rallied Behind Miliki" by Rosa Furneaux, News, June 7:
No Need For Another Tech Driven Taproom
Great! I love this place and was hoping the potential buyer would have a change of heart. I do not think our hood needed another tech driven brew-taproom.
Beating Gentrification
These folks are good people serving great food. Finally, a feel good story on the gentrification beat.
"Picán Restaurant in Uptown Oakland Closing … For Now" by Nick Miller, What The Fork, June 7:
Thanks, Picán
Thanks for all the great food. Haters gonna hate, but I had great food, great drinks, and great times there for years. Sure, there were misses, and a couple of bad-service moments, but that's the industry. Thanks for making a great place for people of color (and soulful white folks) to get their grub on and socialize with style. You can always find a soul shack somewhere. Picán brought Black elegance and power to the center. The food wasn't cheap, but the cultural contribution was enormous.
Not Surprising
I've had good experiences there, but I'm not surprised they have to close given the increasing rents in Oakland. I hope they reopen somewhere more sustainable for them in The Town.
Monica Espiritu
via Facebook
"Oakland Councilmember Rebecca Kaplan Sponsoring Legislation to Cut Police Ties with Immigration Enforcement" by Darwin BondGraham and Ali Winston, June 7:
Community Solidarity
Separating from ICE as much as possible has brought about powerful improvements in San Francisco's public safety, as well as community integrity and solidarity. I would strongly recommend that Oakland follow suit and go even further than San Francisco in separating itself from ICE.
ICE is out of Control
Good! ICE is currently out of control with power-hungry racists.