The cover of Adrian Tomine's newest collection of graphic short stories, Killing and Dying, is partially based on Emeryville. Tomine's illustration pictures a specific Denny's restaurant in Pasadena, surrounded by a nondescript strip mall — an entirely concrete landscape with a solely commercial purpose. In a recent interview, the artist and author said that although the restaurant's surroundings are nowhere in particular, they were imagined from his memories of Emeryville (he used to live in the East Bay), Sacramento (where he grew up), and parts of Southern California. Tomine, a luminary of the comic world who's also famous for his frequent New Yorker covers, has been a Brooklynite for many years now, but he admitted that Killing and Dying is a distinctly California book.
It's Californian most explicitly in its settings. Aside from the stories that are recognizably set is Los Angeles, others take place in suburbia or unexciting urban spaces — where everything seems shiny and pleasant, but is covered in a dull veneer of banality. Tomine's collection of six stories — which are culled from Optic Nerve, the influential comic book series that he started when he was sixteen — have a similarly two-sided tone. In the past, Tomine's work has mostly oscillated between cheap laughs and downcast narratives, but this collection represents the closest he's come to balancing those two approaches — an intentional attempt to mature his work. The result is expertly delivered dark humor — stories with moments that will make you laugh and takeaways that will make you cry.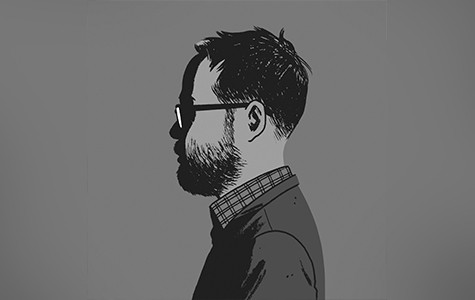 The book's titular story, which comes second to last, is both its funniest and most affecting. It centers on two parents with a single child — a socially awkward girl with a stutter and relentless drive to cultivate hobbies that she's not good at. This time, it's standup comedy. Soon, the two parents become one grieving father, a jaded man who wants to keep his daughter safe but can't figure out how to steer her away from failure without being a discouraging jerk. In a quintessentially dad-like manner, he struggles to show that he cares while also being awkwardly honest, developing nuanced layers of sadness, self-hatred, and uncertainty in just twenty pages of panels.
Tomine started making comics when he was in high school and is now a father of two, and his subject matter and illustrating style have matured as he has. The father in the story Killing and Dying is one of the book's many older, male characters who are struggling to accurately represent themselves without fucking up. It's easy to assume that the thematic addition is a reflection of Tomine's new experiences with fatherhood, but he asserted that his work is not autobiographical in that sense. When his experiences do inform his narratives, it's in ways that less obviously align with how he is perceived as a person, in a manner less literal and more emotional. In Killing and Dying, for example, he said that he identifies as much with the grizzly father as he does with the introvert daughter — an insecure adolescent who's just trying to make people laugh, but always gets bogged down by the bleakness of reality.