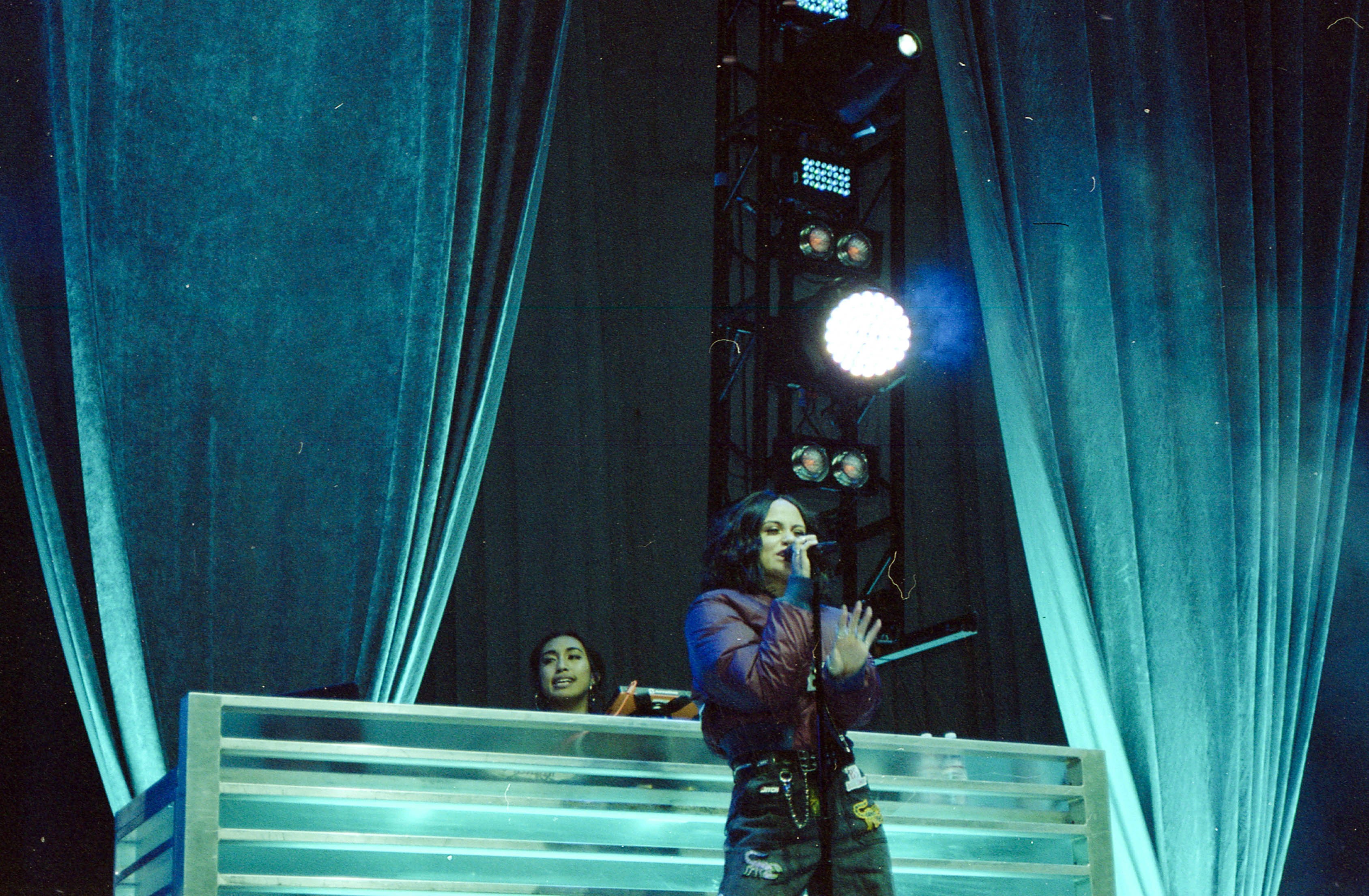 Just a decade ago, festival lineups that featured headlining hip-hop and R&B acts were exclusively urban radio summer jams, such as the ones put on by KMEL and New York's Hot 97. When Jay-Z headlined Glastonbury in 2008, it was a cross-Atlantic controversy. But in recent years, hip-hop and R&B artists have moved up in font size on Snellen-chart-shaped festival lineups across the country.
At this weekend's Fuck Yeah Fest, better known as FYF, Missy Elliott and Frank Ocean are two of the four choice headliners. Elliott, who is as gifted a rapper as she is a singer, and Ocean, an infrequent rapper who likely can rap just as well as he sings, are only preceded by Kanye West and Kendrick Lamar in 2015 and 2016, respectively, as hip-hop headliners at FYF. (West was in fact a replacement for Ocean in 2015.)
Founded in 2004, FYF's lineup has traditionally been a barometer of where "indie" tastes lie. As rap and R&B artists have become more warmly embraced by outlets and charts, booking them to festivals has turned out to be a smart aesthetic and economic decision.
Joining Elliott and Ocean at FYF this weekend in Los Angeles are rapper Kamaiyah and R&B singer Kehlani, two Oakland born-and-bred artists coming into their own.
Kehlani, 22, has been touring internationally in support of
SweetSexySavage
, her debut studio album released to positive reviews this past January. The record features the singer's confessional and earnest songwriting mixed with melodies and beats strategically borrowed from Nineties R&B and pop hits. It's so rich with quotable refrains and danceable songs that, on my first listen, I immediately envisioned my high school CD player, because I knew how much of home
SweetSexySavage
would've found in it.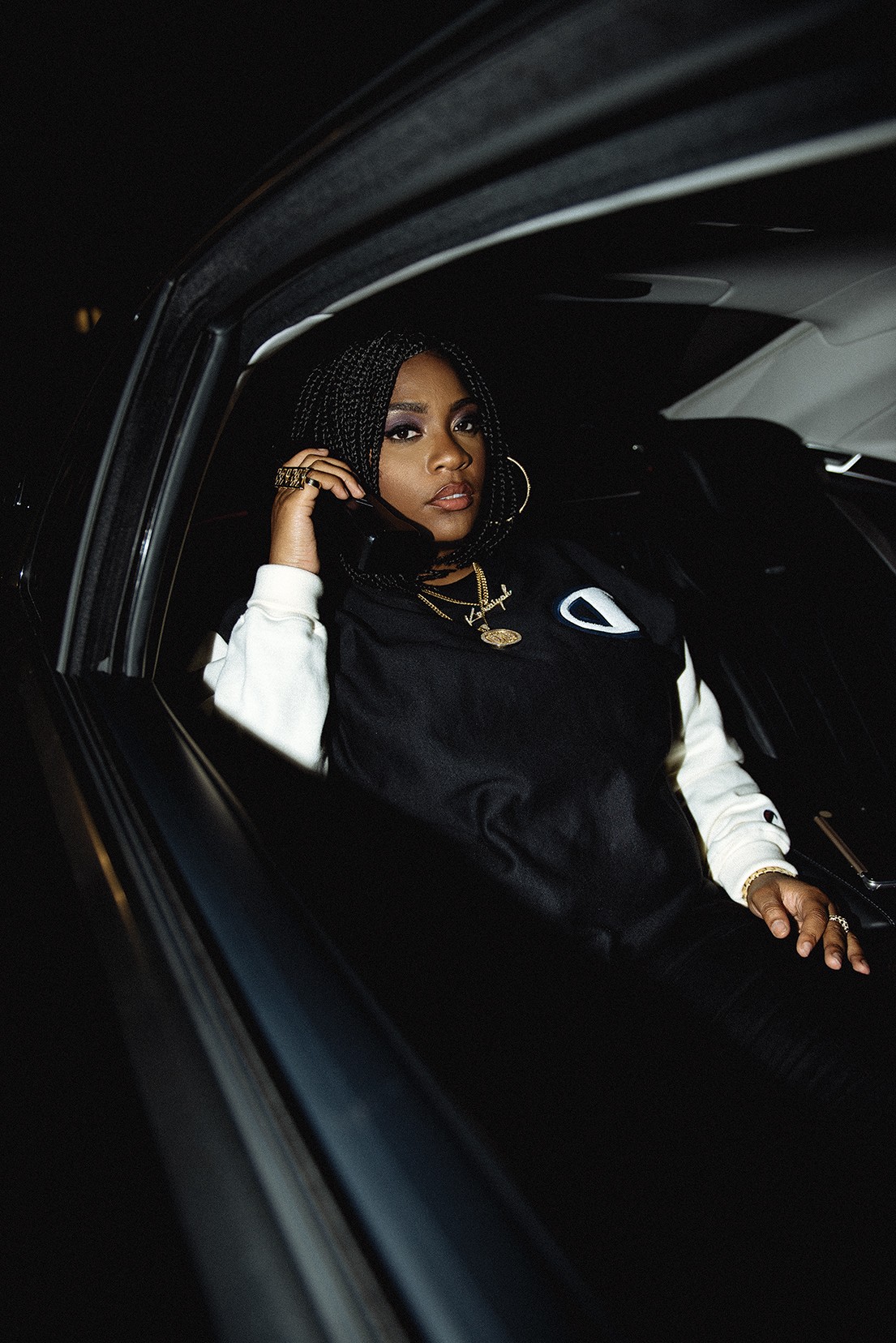 Last month, Kehlani returned to the Bay Area for a tour stop at the Bill Graham Auditorium, where she was joined on stage for her performance of "Thank You" by the choir from Oakland School of the Arts, her alma mater.
OSA is where the Oakland singer famously got her start joining local cover band Poplyfe when she was a fourteen-year-old student. The band would go on to compete on America's Got Talent in 2011, and though it lost out on the prize, Kehlani impressed then-host Nick Cannon.
After the competition, Kehlani left Poplyfe and returned to Oakland, where she faced a grim road to self-discovery and independence. Things got brighter after Cannon got in touch, never having forgotten her from the show. Though his first venture with her, a rap group, didn't work out, the second proved to be fruitful. He funded her through the production of Cloud 19, the 2014 mixtape that would launch her solo career.
Kamaiyah, 25, returns to the FYF stage on the heels of the anticipated release of
Don't Ever Get It Twisted
. The project is a follow up to her self-released debut mixtape,
A Good Night in the Ghetto
— a cohesive and optimistic string of bangers that counts as one of the more notable releases of 2016.
A Good Night garnered Kamaiyah national attention, including a slot on collaborator and Interscope label mate YG's "F*ck Donald Trump" tour late last year. (The tour's sold-out stop at the Fox Theater was an energetic rally for the homecoming queen.)
Most recently, the Oakland rapper dropped a video for "Build You Up," the first single from
Don't Ever Get It Twisted
. Keeping with the empowering mantras heard in
A Good Night
, Kamaiyah directly addresses her listeners in the style of Queen Latifah's "U.N.I.T.Y" in the uplifting anthem. The video, which prominently features Oakland landmarks, is a colorfully coordinated ode to TLC and the Nineties — the decade being a frequent reference point for the Nineties baby.
Kamaiyah's performance at FYF falls on the same day as Elliott's — likely a coincidence, but an affirming one. Elliott, the prolific visual and musical innovator who continues to engage with sexuality and fame on her own terms, is the finest role model for both Kamaiyah and Kehlani's careers. Both artists have spoken highly of Elliott's frequent collaborator Aaliyah. In a 2016 interview, Kehlani, who has sampled the late singer in her song and in her style, even went so far as saying that, "without Aaliyah, I wouldn't know how to be a young woman."
Similarly, Kamaiyah, who counts Elliott as an influence, said that she wants "young women to know that they don't have to be a sex symbol to sell records or get love."
Here's to the growing love both Oakland artists are getting, near and far from home.
Friday July 21 through Sunday July 23, $109-$549, 700 Exposition Park Dr, Los Angeles, FYFFest.com.