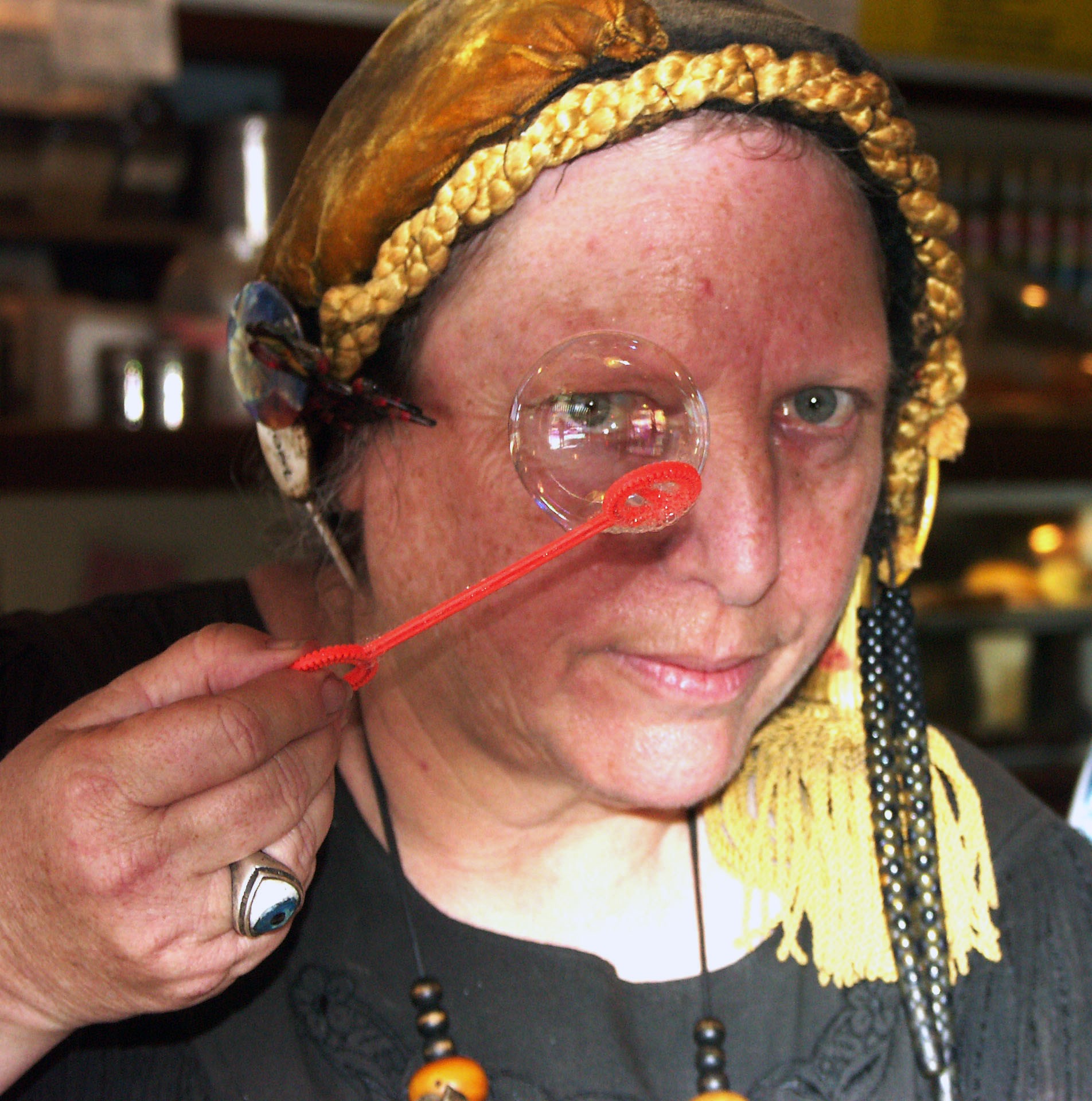 Julia Vinograd, the popular Berkeley street poet known as The Bubble Lady of Telegraph Avenue, died on Thursday. She was 74.
Ms. Vinograd earned an undergraduate degree at UC Berkeley and an MFA from the famed Iowa Writers' Workshop at University of Iowa. She was raised in Pasadena and Berkeley, where her mother was a poet and English professor. Her father was announced to win the Nobel Prize in Biochemistry, but passed away before receiving the award.
Julia Vinograd began writing the life of the streets of Berkeley during the 1960s, then lived and wrote in that community for 50 years. She published 68 books of poetry during her life, and won numerous awards, including the American Book Award of the Before Columbus Foundation, a Pushcart Prize, and the city of Berkeley's "Lifetime Achievement Award as Berkeley's unofficial Poet Laureate."
She was famed as The Bubble Lady because she loved to blow soap bubbles for children on Telegraph Avenue. She was a fixture at many of the Bay Area's classic poetry readings, including Berkeley's La Salamandre, SF's the Spaghetti Factory, Cafe Babar, Above Paradise, and others. Her work is regarded as accessible, charming, and deeply human. Julia mentored many poets and lovers of poetry.
She is survived by her sister, Deborah Vinograd, a painter, also of Berkeley.