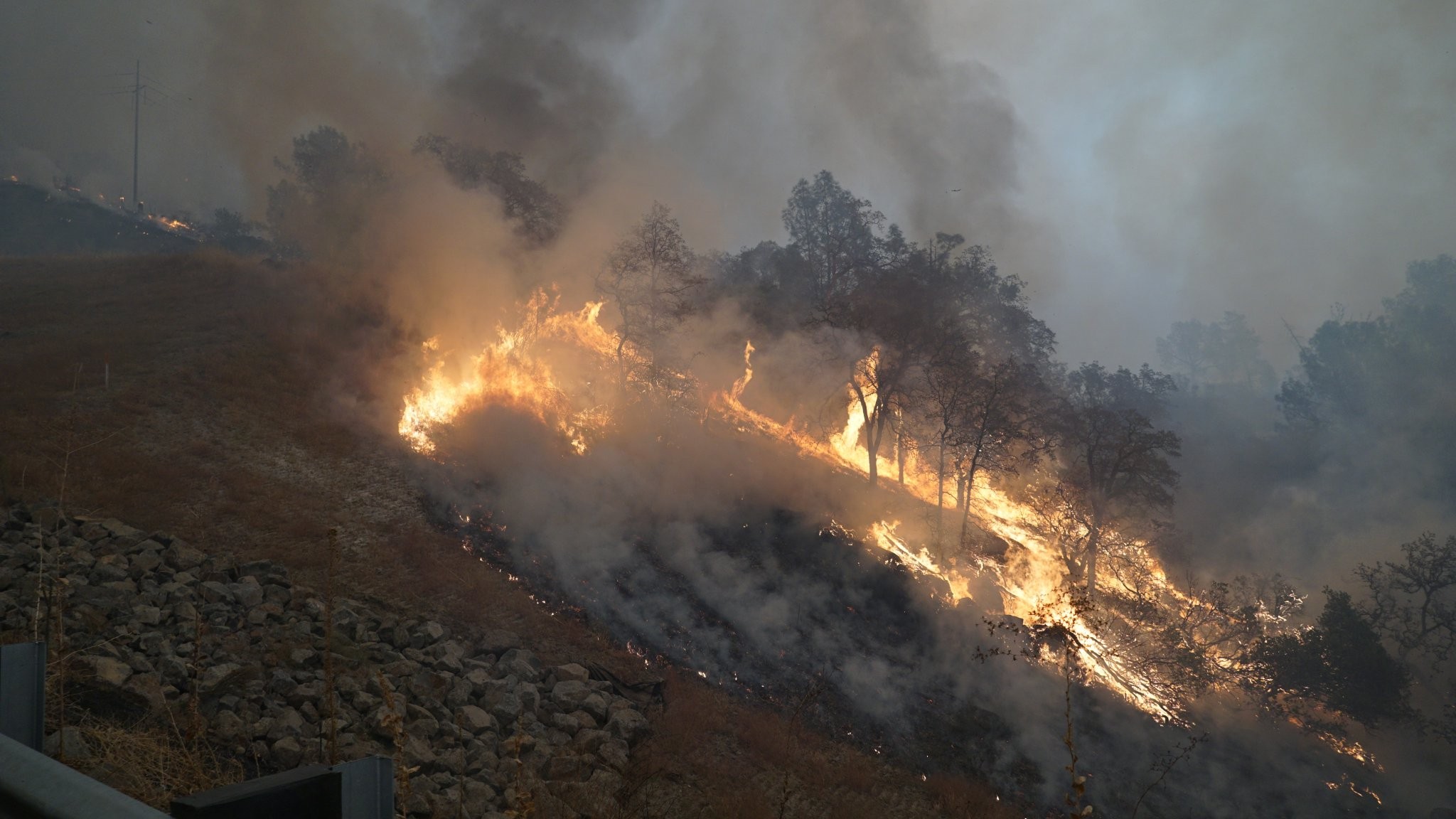 Stories you shouldn't miss for Dec. 7, 2018:
1. State regulators are examining whether
to require PG&E and other state utilities to shut off power during windy, dry conditions
in order to limit the chance of wildfires sparked by downed electrical lines, reports J.D. Morris of the
San Francisco Chronicle
$. Currently, PG&E has its own criteria for when it shuts off power, but the utility has been strongly criticized for not cutting power fast enough — or doing it too quickly.
2. Despite the fact that Berkeley has numerous badly maintained streets,
the city failed to pave any streets in 2018
even though the city set aside $8.6 million for repairs this year, reports Frances Dinkelspiel of Berkeleyside. The lapse was due to several factors, including "high turnover of staff in the public works department, which meant Berkeley didn't send out paving bids" until after paving companies were committed to doing jobs in other cities.
3. Oakland public works crews
cleared out the Housing and Dignity Village homeless encampment
on Thursday from city property, one day after the city decided not to do it because a crowd of protesters had showed up, reports Kimberly Veklerov of the
San Francisco Chronicle
$. Leaders of the encampment expressed frustration and anger at the city's move, but Oakland officials say they have offered camp inhabitants temporary shelter and that the village was a hazard.
4. U.S. Sen. Kamala Harris, D-Calif.,
said she was unaware that one of her longtime staffers had been accused of gender harassment
and that the state of California had agreed to pay $400,000 to settle a lawsuit filed against him, the
Sacramento Bee
$ reports. Larry Wallace resigned on Wednesday after the Bee made inquiries into the harassment case.
5. Wanda Johnson, the mother of Oscar Grant, who was killed in 2009 by BART police,
is calling for the resignation of BART board member Debora Allen
after Allen questioned in a Facebook post whether the Fruitvale BART station should be renamed in Grant's honor, reports Rachel Swan of the
San Francisco Chronicle
$. Allen's post drew racist responses before she deleted it.
6. Alameda students, families, and staff
picked "Love" as their No. 1 choice
to rename Haight Elementary School, reports Lauren Do of Blogging Bayport. The school is to be renamed because of its namesake's racist past. After Love, the other leading vote-getters were Don Grant, Niel Tam, and Ohlone. The Alameda school board will make the final choice.
7. And Julia Winograd, a longtime Berkeley street poet better known as The Bubble Lady of Telegraph Avenue,
died on Wednesday
at the age of 68.
$ = news stories that may require payment to read.