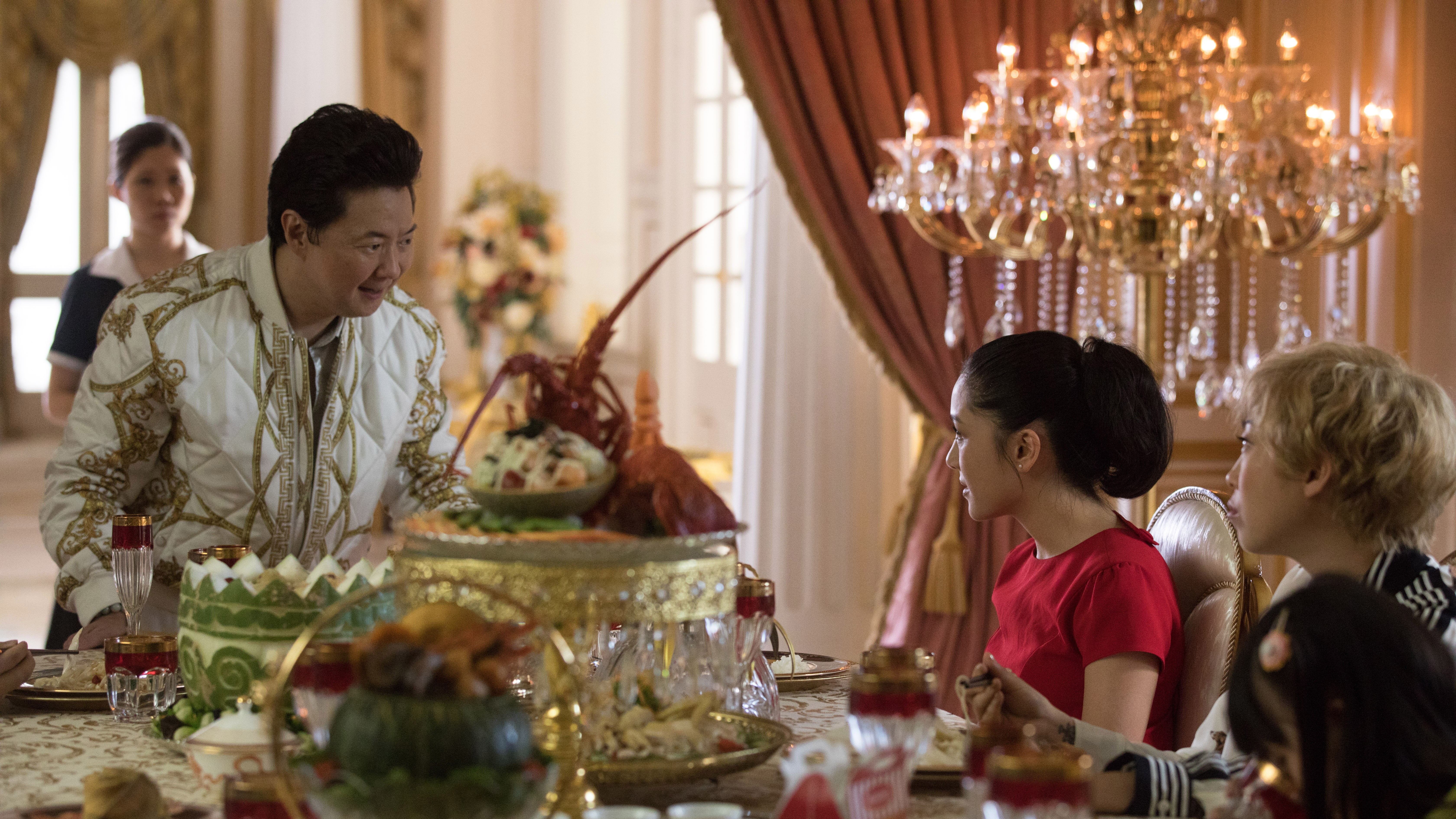 We want to sit back and enjoy Crazy Rich Asians. Really, we do. Have a few laughs, see some young actors (plus a few veterans) trying their hand at a light, comparatively inoffensive piece of good-natured social observation. Especially because it's arguably the first major Hollywood movie since The Joy Luck Club, which came out 25 years ago, to feature an almost all-Asian cast. But this frothy trans-Pacific soap opera is so silly, so generally empty of anything beyond superficialities, that nothing can be done with it.
As directed by Jon M. Chu (Justin Bieber's Believe; G.I. Joe: Retaliation) — with a screenplay by Peter Chiarelli and Adele Lim, adapted from a novel by Kevin Kwan — Crazy Rich Asians purports to be a cross-cultural romance. Rachel Chu (Constance Wu) is a newly minted New York University economics professor whose Manhattan love affair with handsome Singaporean American businessman Nick Young (Henry Golding) is ready to move to the engagement-ring stage.
Armed with advice from her poor but kindly mother (Tan Kheng Hua), Rachel flies to Singapore with Nick to meet his folks. Nick seems to have forgotten to tell Rachel that the Young family is preposterously wealthy as well as off-puttingly conservative. And that she will automatically be suspected as a foreign gold-digger. Many of Kwan's books seem to have the word "rich" in their titles, so the combination of great amounts of money with the Singaporean locations might offer a chance to compare notes. Will Nick's close-knit family approve of Rachel? What about Nick's ubiquitous exes, a squadron of envious shopaholics staring daggers at our unassuming little New Yorker?
The setup is basically a Jane Austen-style comedy of manners with a pasted-on Singaporean-Chinese tilt. Everyone Rachel encounters is rich, vain, and dizzy. Beautiful bodies and sumptuous surroundings pass in review. The gilded-age excess and real-estate porn never let up, as soapy non-sequitur subplots multiply. It's all a little bit sickening. Even the subjects of Generation Wealth would gag at the gaudy Young family wedding extravaganza. There's really no justification for all this, except to heap embarrassment on poor Rachel.
A few character parts stand out amid the procession of shiny robotic consumers. Action veteran Michelle Yeoh (Crouching Tiger, Hidden Dragon) plays against type as Nick's imperious grande dame mother. Comedians Awkwafina, as Rachel's goofy college buddy, and Nico Santos, as Nick's flamboyantly gay relative, help deflate some of the snobbery. Ken Jeong, aka Mr. Chow from the Hangover series, is hilarious as the ultimate Elvis-suited, nouveau-riche big daddy. Lisa Lu from The Joy Luck Club shows up as Nick's venerable grandmother. And that's Filipina actor Kris Aquino in cameo as another Singapore dowager. The few comic touches are overwhelmed, again and again, by the sickly-sweet sadness of Rachel's ordeal.
The Rachel and Nick parts could have been played by any number of young faces. As plot levers, they're indistinguishable and disposable. We know from the first reel that Rachel will ultimately land her man, and that vapid rich kid Nick won't play the mama's boy forever.
Still, there's no doubt Crazy Rich Asians will have an impact on some Asian American audiences, who have been craving proper representation for years. They deserve a better movie.

[embed-1]