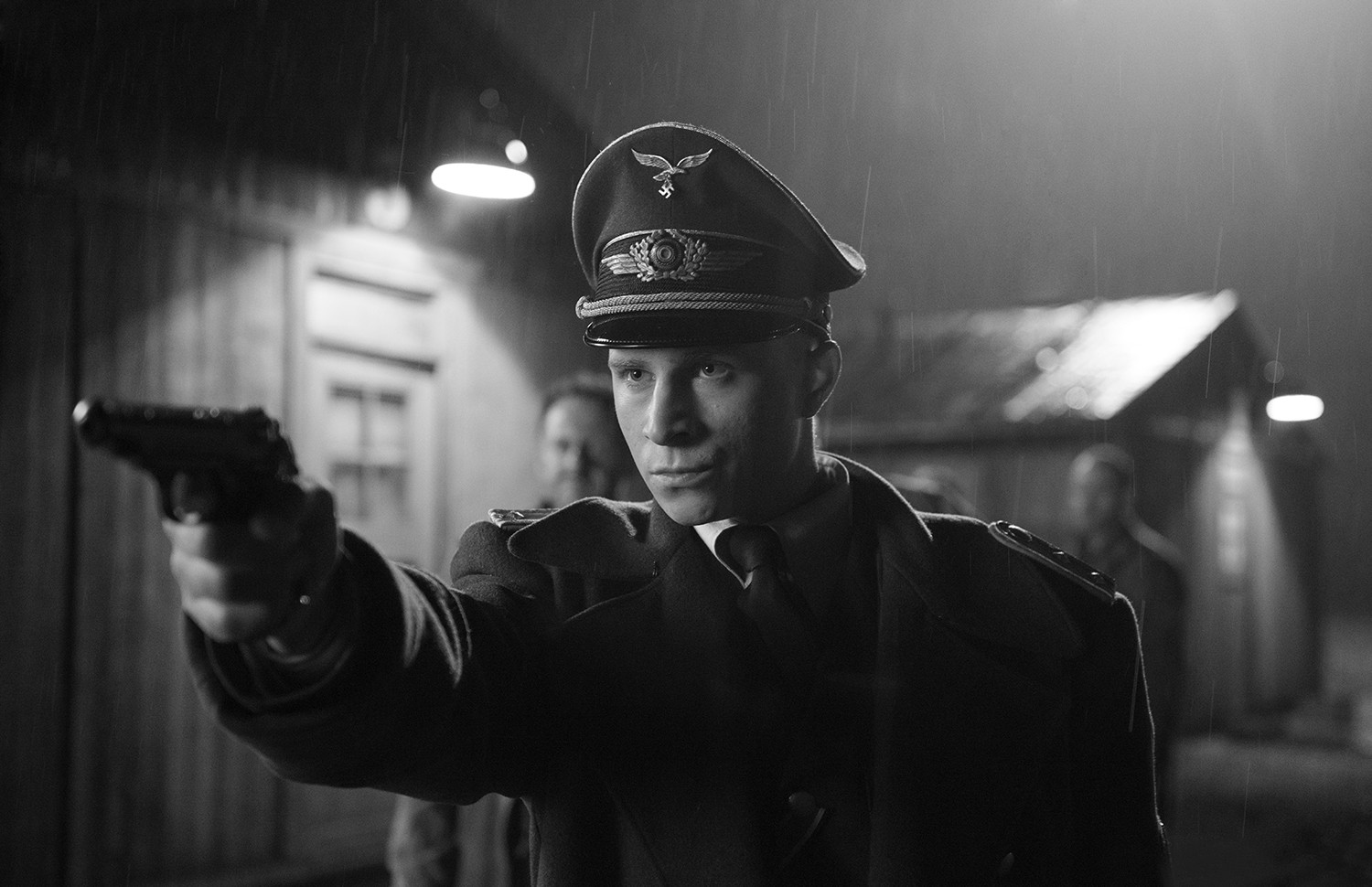 Robert Schwentke's The Captain may be one of the most depressing films of the season — amid stiff competition — but it provides food for thought in its grim chronicle of a German soldier caught up in chaos at the end of World War II. We might even hail it as the bloodiest, most misanthropic anti-war pic in recent memory.
Willi Herold is a man on the run. Having deserted his unit in the final weeks of the war, the panic-stricken army private (in a penetrating performance by Max Hubacher) is hiding in the woods and searching for his missing boot when he stumbles upon an empty military vehicle with its motor still running. In the back seat is a suitcase with a full captain's uniform, complete with medals. Aha! A new identity, a chance to survive. The change that comes over Herold when he puts on the officer's tunic is remarkable. He instantly begins practicing the arrogance of command, which comes in handy when a lone soldier named Freytag (Milan Peschel) appears and immediately assumes the role of "Hauptmann Herold's" driver and aide.
Herold and Freytag's adventures together are what we might expect in a contemporary German war movie, with an absurdist twist. Herold goes all the way down the road to ruthlessness, Freytag dutifully follows, and we are treated to a meticulously illustrated panorama of the folly of war. Writer-director Schwentke, a maker of lurid thrillers in his Hollywood career (Allegiant, RED), adopts a despairing mood in this return to his native Germany.
Herold and his men are such monsters they seem to have sprung from propaganda billboards of "barbaric Huns" on a rampage. The horrors they perpetrate are so outrageous that they call attention to the characters' self-defined roles. In order to save his skin, Herold outdoes every officer he has ever known for aggression and cold brutality. Worse, he comes to believe his part completely. We have to marvel at his audacity and the way he asserts himself, but in the end he's a thug like the others.
Filmmaker Schwentke may be guilty of overplaying his hand. One of the film's most alarming sequences involves a skit put on by two camp inmates acting out a vicious burlesque caricature of "typical Jews." We recoil not only at the skit, but at the drunken, frivolous cruelty of people who would find this hilarious. The horrendous antics of Herold and his henchmen — climaxing in an absurdist coda in which they careen down the avenues of a 21st-century German city, robbing citizens of their iPhones — make their point forcefully. Captain Herold, the "avenging angel of our sacred German honor," calls into question the concept of authority. His crimes constitute a deadly game of chicken, with the most aggressive always taking charge. The message: Don't be in such a hurry to follow leaders. It's a tough lesson from a tough movie, but one well worth chewing over.
[embed-1]