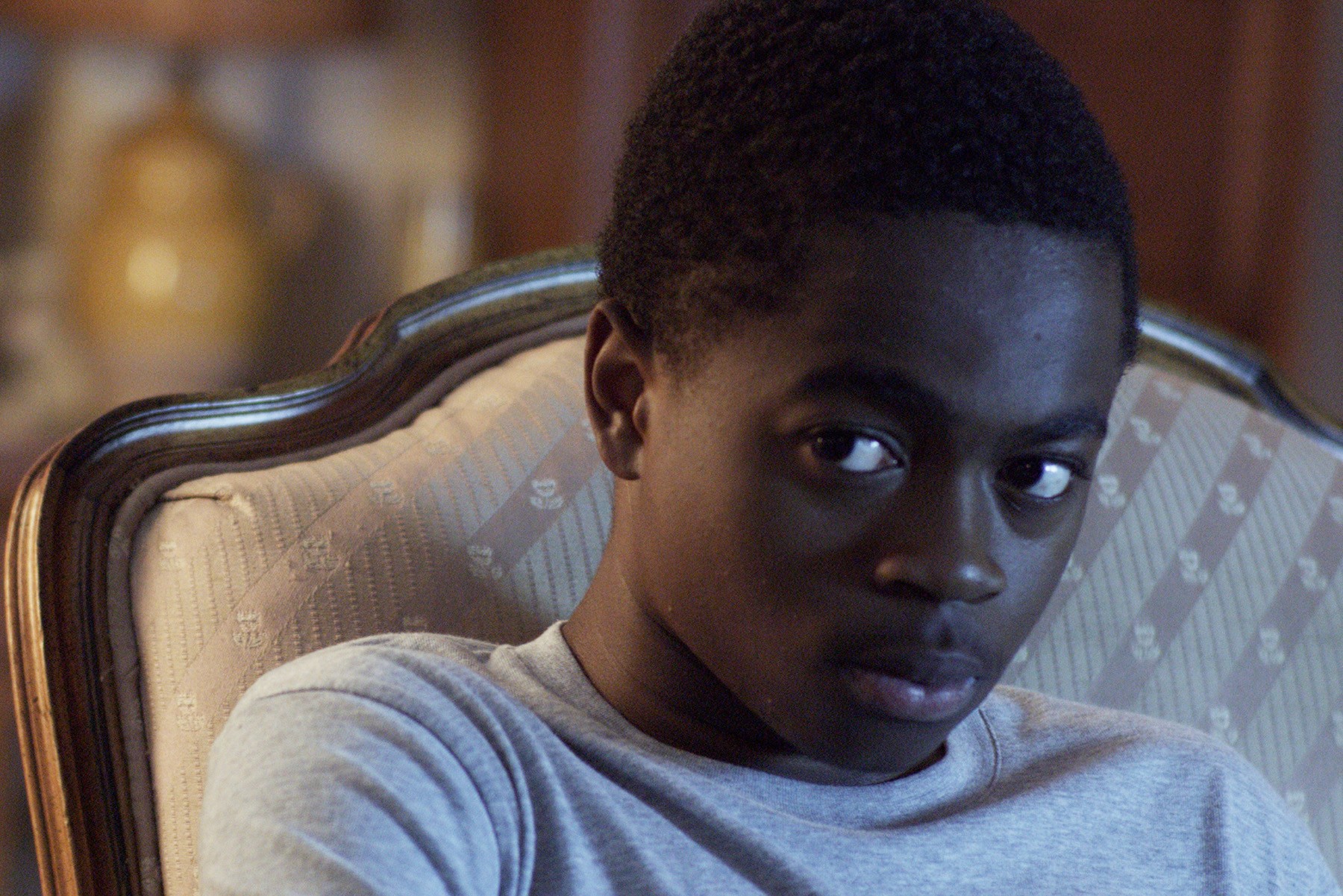 Before we get into our critical preview of SFFILM's
60th San Francisco International Film Festival
, let's clear up the most-asked question about the annual event. It's not: "Why did the San Francisco Film Society change its name to SFFILM?" Nor is it: "What made you choose Ethan Hawke to be the subject of a special in-person tribute? Wasn't Channing Tatum available?" No, the thing that most local film festival audiences want to know is: "Why is the event so early this year? Previous festivals usually began the last week in April."
The answer: They were trying to stay out of the way of Cannes. That's right, the oldest and longest-running film festival in the Western Hemisphere evidently got so many complaints about close headways between S.F.'s fest and the Festival de Cannes — opening on May 17 this year, by the way — that SFFILM decided to move its start date all the way up to April 5, running through April 19. So, all you Bay Area fans of foreign and esoteric movies can now comfortably fit both fests into your to-do lists with nothing lost. That's a relief. Have fun on the Croisette.
As to the name change for the org: Don't worry, it's only a routine re-branding. All businesses, including nonprofits in the highly competitive cultural-entertainment field, feel the need to put a new spin on things every few years. They want a change of image, so it doesn't look like they're just sitting around booking obscure Third World rural-electrification sagas all the time, instead of hosting important events like the after-parties for
Beauty and the Beast
. So, now, the org's name is officially SFFILM. (Anyone caught using the words "San Francisco Film Society" will be forcibly ejected from the theater and made to read the screenplay of
Swiss Army Man
.)
But seriously, folks, SFFILM is really coming out of the box with guns blazing, at eleven venues in San Francisco and the East Bay. One noticeable new wrinkle is the increase in "Live & Onstage" programs, such as the closing-night presentation of
The Green Fog
, by co-directors Guy Maddin, Evan Johnson, and Galen Johnson — all of whom collaborated on Maddin's
The Forbidden Room
.
The Green Fog
is a specially commissioned "visual collage" that re-imagines Alfred Hitchcock's
Vertigo
as a pastiche of moments from the original film, combined with snippets from a wide variety of other sources. And it takes place one time only: Sunday, April 16, at 7 p.m. at the Castro Theatre (429 Castro St, San Francisco, CastroTheatre.com). As a special added attraction, the Kronos Quartet accompanies the film with a score by composer-musician Jacob Garchik (son of San Francisco Chronicle columnist Leah Garchik). Maddin, both Johnsons, and Garchik also appear in person.
[pullquote-1] There are more film-music hybrids on tap. On April 11 at the Castro, George Lucas' influential 1971 shot-in-S.F. sci-fi drama
THX 1138
receives the Asian Dub Foundation treatment when that U.K.-based band plays a new score as background for the movie. Also at the Castro, the four-piece Denver-based band DeVotchKa — they scored
Little Miss Sunshine
— gets a workout trying to keep up with Dziga Vertov's gratifyingly frantic, montage-crazy Soviet silent doc
The Man with a Movie Camera
, from 1929 (on Thursday, April 13, at 8 p.m. only).
Why this heightened interest in film-and-live-music shows? Not unlike other previously film-only fests, the SFFILM Festival is trying to broaden its appeal, i.e., put younger butts in the seats. The hard-to-reach tech worker is in particular a marketing target, according to SFFILM Executive Director Noah Cowan. He told the
Express
during a phone interview that the age demographic for last year's festival actually dropped a little, with the festival's much-touted venue move from the Kabuki in Japantown to the Alamo Drafthouse's location in the rapidly gentrifying Mission District. Cowan also noted the appeal of being close to BART — 20 percent of the festival's audience comes from the East Bay, with 10 percent from the Peninsula.
"Let me tell you the demographic truth about [the SFFILM Festival]," Cowan began. "The two main groups who go to it are young professionals under thirty, and females over fifty." Adding live music is presumably one way to attract nightlife consumers who might not know, or care, much about Dziga Vertov.
So, are millennials willing to watch obscure art films on a large screen in an auditorium full of strangers? We shall see.
Now, for the movies themselves. This year's SFFILM Festival, selected by Director of Programming Rachel Rosen and her staff, evidently caught the same socially conscious/diversity bug that made 2016's commercial film offerings so dynamic. A total of 181 films will screen at SFFILM 2017, and the fest opens at 7 p.m. Wednesday, April 5, at the Castro, with Gillian Robespierre's romantic comedy Landline. For up-to-date info and a full schedule, visit SFFILM.org.
Black Films Matter

An impressive slate of socially aware films awaits audiences, led by Sabaah Folayan's documentary
Whose Streets?
, which takes us to the embattled city of Ferguson, Missouri, in the summer of 2014. At that time, the killing of unarmed Black teenager Michael Brown by law enforcement ignited pent-up rage in the community against militarized police accustomed to gunning down people of color with impunity. The protests blossomed into the Black Lives Matter movement, and Folayan's video crew was there to witness it, with input from parent-turned-activist Brittany Ferrell and rapper Tef Poe. The slogans are still with us today: "Hands up! Don't shoot!" and "This is what democracy looks like!" Whose Streets?
plays in a special free outdoor screening on Friday, April 14, at Proxy (432 Octavia St, San Francisco, ProxySF.net).

Women And Labor

Another timely documentary, Peter Bratt's
Dolores
 tells the astounding story of labor organizer and feminist Dolores Huerta. She was co-founder of the United Farm Workers, was sometimes-rival to Cesar Chavez, and struggled to overcome everyday sexism, in addition to the exploitation of immigrant laborers in California's San Joaquin Valley. Huerta, still feisty at age 86, has spent virtually her whole life fighting injustice, from what one colleague called the "feudal wage slavery of agribusiness," to ingrained racism and police violence (she was severely beaten by San Francisco cops in 1988 while protesting President George H.W. Bush). And while she was at it, she played a key role in opening up labor movements to women. Huerta's life story and mission are long overdue for celebrating, and this bracing doc by San Francisco filmmaker Bratt (La Mission) does the job movingly. Dolores
screens Sunday, April 9, at the Castro, with Huerta in attendance.
[pullquote-2]
Eyes On OPD

The Force
, directed and shot by Peter Nicks, tackles a large and complicated documentary subject — the Oakland Police Department and its community relations from 2014 to 2016 — with the same narration-less, fly-on-the-wall urgency and candor that director Nicks brought to his Highland Hospital ER doc,
The Waiting Room
. We ride along with officers, look at Police Academy class No. 171, and take in the full scope of the OPD's front-burner issues of the day, including police brutality charges, the sexual exploitation of "Celeste Guap," and the voting-in of the city's first civilian police commission. Significant conclusion: Oakland may not be perfect, but it's not like Ferguson.
The film screens Saturday, April 15, at the Berkeley Art Museum Pacific Film Archive (2155 Center St, Berkeley, BAMPFA.Berkeley.Edu), with Nicks in attendance.
Not Supposed To Happen In Oakland

Filipino filmmaker Brillante Mendoza has been an SFFILM favorite for several years, with his ultra-realistic melodramas of life among the Philippines' poorest.
Ma'Rosa
fits the profile, with the tale — scripted, but it looks exactly like a documentary — of a woman named Rosa Reyes (veteran actress Jaclyn Jose), proprietor of a Metro Manila sari-sari neighborhood store. Rosa and her children may or may not be selling "ice" (meth) across the counter, but the cops think so. They haul Rosa and her husband down to the back room of the local police station, where they are pressured to come up with a payoff in lieu of being booked on narcotics charges. In other words: Pay a bribe or go to jail. Another significant conclusion: This is not supposed to happen in Oakland, either.
Ma'Rosa
was released in 2016, a bit before the era of the Duterte death squads; otherwise, it might have had an even more tragic ending. Strong stuff.
It shows Saturday, April 8, at BAMPFA.
Lions, Tigers, Missing Talismans — Oh, My

Tairo Caroli, the amiable main character/subject of Tizza Covi and Rainer Frimmel's
Mister Universo
, stars in yet another festival entry that blurs the distinction between narrative and documentary. Caroli, a lion tamer in a cheap Italian circus, has his lucky talisman stolen, and suddenly he's worried about facing the lions and tigers in his act, spiritually unprotected. The talisman is an iron bar bent into a "U" by strong man Arthur Robin (playing himself), aka "The Black Hercules," a real-life former
Mister Universe
now retired. The film follows Tairo on his search, and introduces us to two of the most likable people in Italy.
It plays BAMPFA on Friday, April 14.
Weddings and Romance

Actress Seàna Kerslake turns in a remarkable performance as pugnacious ex-con Mary McArdle, the title character of
A Date for Mad Mary
. Mary returns from jail to her home town of Drogheda, Ireland with a massive chip on her shoulder, and now the opportunity to be maid of honor at her best friend's wedding offers the chance of romance, among other benefits. But first she has to figure herself out — no easy task. Directed with affection for its actors by newcomer Darren Thornton.
See it at BAMPFA on Sunday, April 9.
New Wave Meets Family Xmas Tale

Writer-director Cristi Puiu may be the most talented member of the recent Romanian New Wave. He's certainly the most strongly attracted to difficult characters, as in
Sieranevada
, the improv-style chronicle of an exceptionally awkward family gathering to honor a grandfather. The camera pinwheels in a tight space, waiting for the priest, while the mourners pace like animals in a zoo. We grow claustrophobic as the family bickers. Oh yes, and it's Christmas. But at about the two-hour mark (of a 173-minute running time), it actually becomes humorous. Let's hope Puiu never gets hired away to direct romantic comedies in Hollywood. By the way, the misspelled title does not to refer to either a geographical location or a brand of beer — it's apparently just a randomly appropriated name.
Tuesday, April 11, at BAMPFA.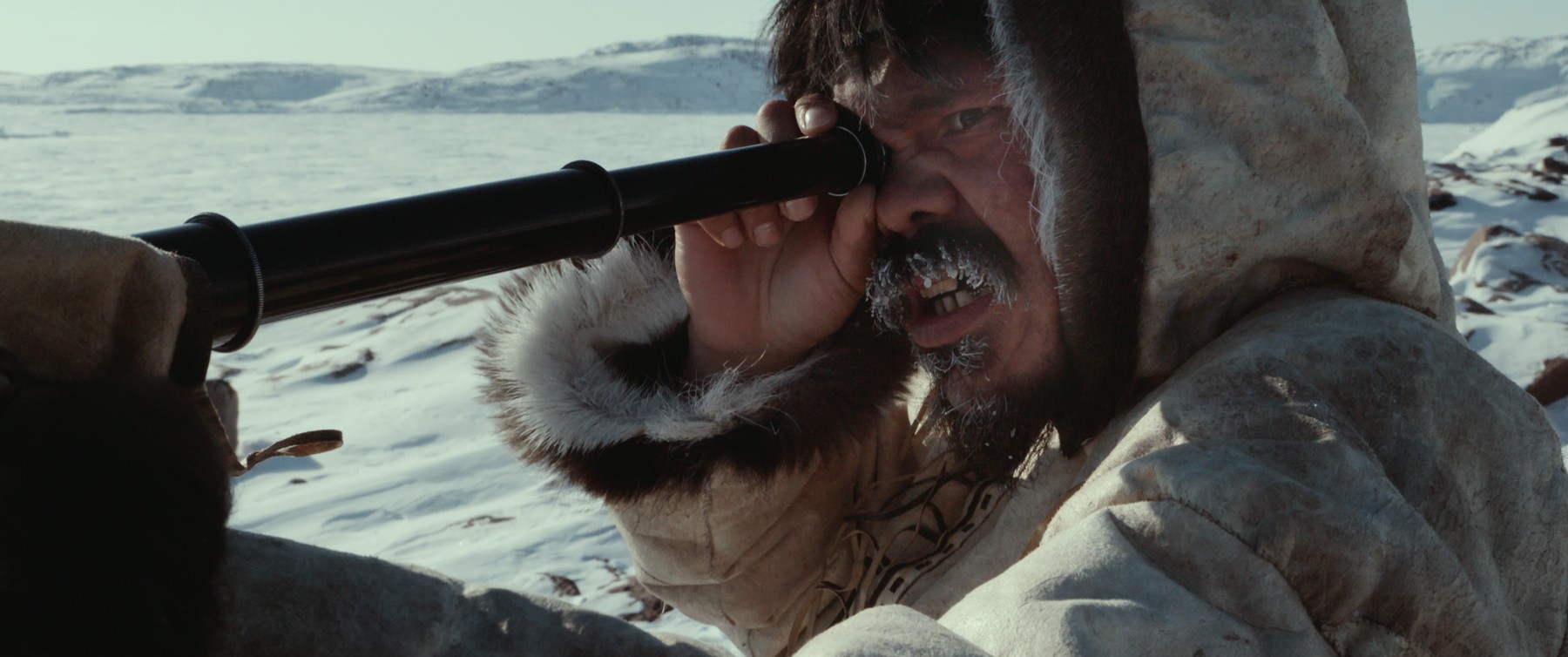 Inuit Searchers

Inuit filmmakers Zacharias Kunuk and Natar Ungalaaq were reportedly inspired by John Ford's western
The Searchers
to make their adventure
Maliglutit
, filmed on location in the frozen wastes of Igloolik, Nunavut, Canada. Intra-tribal strife erupts when three renegades kidnap a woman and her daughter, the objects of their lust. They are then hunted down by the aggrieved husband and his son. It's just the way a harsh outdoor revenge pic ought be — blunt, fast-moving, with very little wasted dialogue, and absolutely no comic relief. Kudos to cinematographer Jonathan Frantz and the composers of the original music score, Tanya Tagaq and Chris Crilly.
At BAMPFA on Sunday, April 16.
Meditating On China

Director Zhang Hanyi's tale of a man and his son trying to connect with the spirits of their dead ancestors in an uprooted village,
Life After Life
is a slow, purposeful, meditative portrait of one corner of China's deserted countryside. It's a place where dead ancestors can seemingly be reincarnated as dogs or birds – but now tradition is being casually brushed aside to make way for industry. Somehow, it seems magical, with its wonderful high-def cinematography.
Showing at BAMPFA on Friday, April 14.
The Obligatory Vampire Flick

What film festival would be complete without a few midnight movies for stoner audiences? The festival calls this category "Dark Wave," and Michael O'Shea's
The Transfiguration
certainly fits the profile. It concerns a Black teenager who fervently believes he's a vampire — and the way he tears open people's throats in his night-time jaunts, who's to argue with him, even though we suspect he's not a real vampire, just a convincingly disturbed serial killer.
Sunday, April 9, BAMPFA.

Spain And Surrealism

The genuinely surrealistic survivalist story
The Ornithologist
is about a birdwatcher's strange experiences just off the Camino de Santiago, near the Spain-Portugal border. Directed by João Pedro Rodrigues.
Saturday, April 15, BAMPFA.
No Redemption

The champion disturber has to be Travis Matthews'
Discreet
, in which a lonely drifter returns to his Texas hometown to sort out his painful memories, involving pederasty, rape, and kidnapping. It is not a redemptive homecoming. America sure is a weird place.
Saturday, April 8, Castro
.