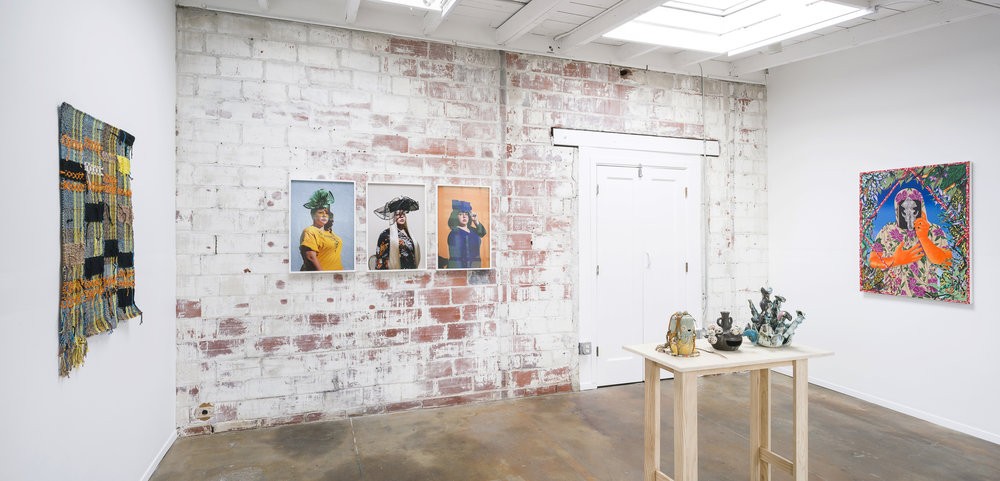 Nestled in Temescal Alley, Interface Gallery displays a mix of local and non-local art, putting disparate artists in conversation with each other.
The gallery's current exhibit,
Opening the Trap
, is a group exhibition featuring work by Diedrick Brackens, Amir H. Fallah, Genevieve Gaignard, Jiha Moon, and Lana Williams. Interface director Suzanne L'Heureux derives the name from an essay by Thomas McEvilley, in which he proclaims "that categories and criteria have no innate validity – only the validity that is projected upon them – and thus that their transgression can be an opening into freedom."
L'Heureux enjoys bringing a range of material to Interface, and feels like she's finally hit her stride in her fifth year of directing the gallery.
"I'm getting better at thinking about how many group shows I'm doing versus how many solo shows, and how many are interactive, installational, or weird sensorial experiences versus ones dealing more with political and social issues," she explained.
Opening the Trap
is one of the more politically minded exhibitions, focusing on the complexity and fluidity of identity.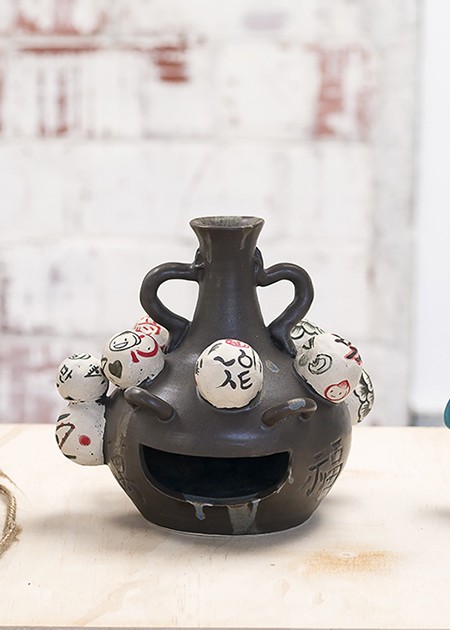 L'Heureux decided to put emerging Oakland artist Lana Williams in dialogue with more established artists from Los Angeles (and one, Jiha Moon, from Atlanta). Williams' piece displayed in the gallery, titled "Pose," plays with formal elements. The work is an empty silver picture frame nestled in between two partially visible pink and orange rectangles that seem to be emerging from its sides. It's an exploration of queering form as a metaphor for queer identity, and by extension fluid identity in general.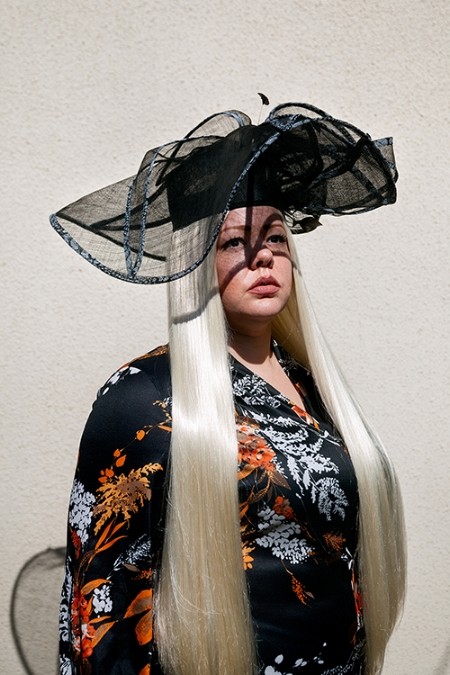 "I was excited about the idea of bringing in these notes because her work is more about the hybridity of style and playing with formal elements than it is about the explicit use of the figure," said L'Heureux. She juxtaposed this more abstract piece with the photographic self-portraiture of Genevieve Gaignard, as well as Amir H. Fallah's paintings that combine the portraits of Western tradition with decorative elements of Iranian and Islamic art.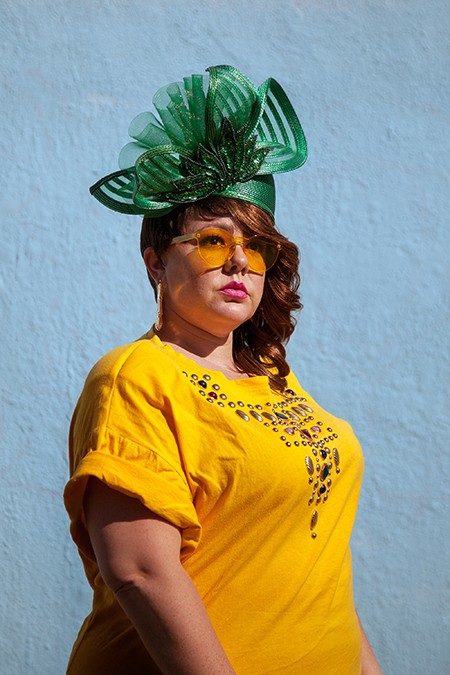 Gaignard's work revolves around her biracial identity, exploring race, femininity, class, and their intersections through the canvas of her own body. At Interface, three images from her series "The Lineup" fill the wall, Gaignard posed in colorful hats and outfits that celebrate African American church culture. Her facial expressions echo the strength but also the struggle inherent to Black identity. Fallah has two pieces on display, both of which derive from interviews he conducted with people about their immigrant or mixed identity experiences. He covers the faces of his subjects to shift the focus from what an individual looks like to the relationships and material items that shape their identity.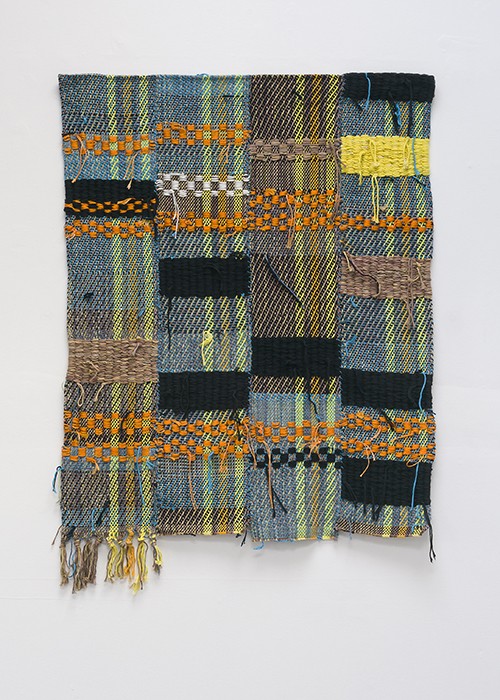 A tapestry piece from Diedrick Brackens, who also happens to be Gaignard's roommate and good friend, is mounted on another wall. In colorful orange, yellow, and blue tones, he incorporates African traditions of weaving as well as the metaphor of the tapestry for the body — displaying a vulnerability that ties into his queer identity.
Three sculptures from Jiha Moon, a Korean immigrant, sit on a table at the center of the gallery. Moon's pieces, such as one that is teapot-shaped with a drooling smiley face titled "LOL," are playful reconfigurations of traditional Korean artforms combined with folk art and internet emoticons.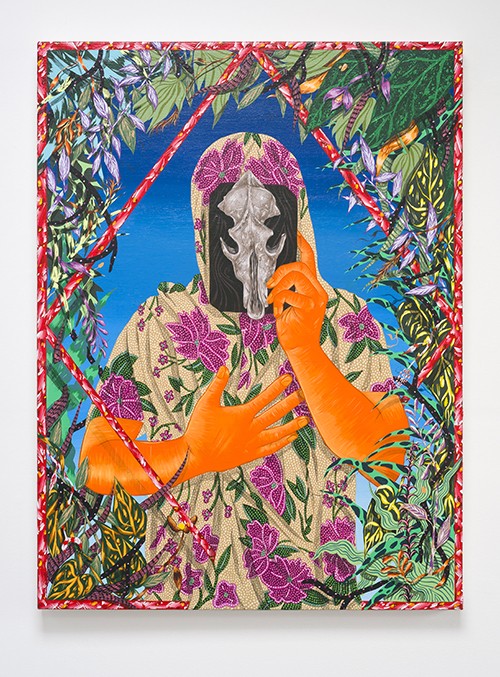 Like the other artists, Moon's work isn't strictly about her own identity — but, L'Herueux said, "When you have those kinds of experiences, you are naturally in touch with the more complex aspects of identity than those that are normally projected in our culture." Instead, all of the art in
Opening the Trap
explores identity's fluidity. As McEvilley puts it, it's "an idea of the self that is relative, multi-faceted, and shifting."
Opening the Trap
is on display at Interface Gallery through April 1.