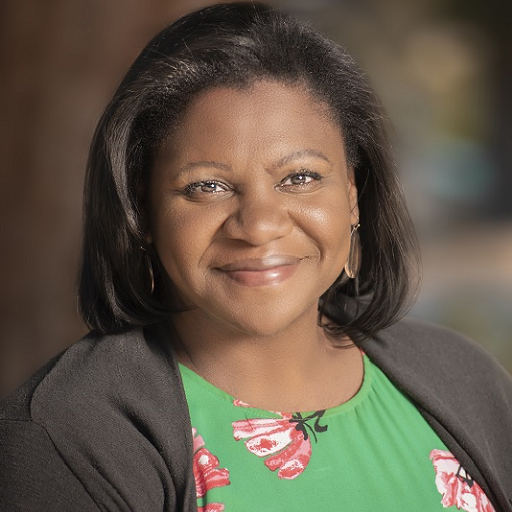 Oakland's District 4 is the only contested school board race this year, and it pits seasoned public schools administrator Gary Yee against political newcomer Clarissa Doutherd, who are vying to replace retiring board member Nina Senn.
In many ways, D4 is a microcosm of Oakland's sprawling school system. Stretching from the Montclair district to Dimond and the Laurel districts, it's economically and ethnically diverse. And the main issue in the D4 race concerns the most controversial education topic in Oakland: charter schools.
Doutherd favors a moratorium on new charters, arguing that they have drained students and funding from public schools, worsened the district's financial condition, and deepened inequality. But Yee, who held the D4 seat from 2002 to 2013, has a record of allowing charters to proliferate in Oakland, contending that they have provided choice for families.
Even though the cash-strapped school district is slated to receive millions in financial aid from the state, Oakland Unified is expected to face big budget cuts over the next few years. And charter schools have impacted the district's bottom line. A recent study commissioned by In The Public Interest, an Oakland based public spending watchdog group, suggested that charters drew $57 million out of OUSD last year.
However, state law bars local school boards from considering the financial implications of charter schools on the district's finances when considering whether to authorize their creation or continuation. One in four students in OUSD attends a charter, and there are 44 charter schools in the city.
Yee, who is also a former teacher, principal, and Oakland schools interim superintendent, believes OUSD already has enough authority to oversee charters and that regular visits by OUSD leaders, along with reports from charters concerning their budgets and student outcomes, is the best way to oversee these schools. At the same time, Yee believes that not all of the district's public schools are providing students with the level of quality education they deserve.
"All I can say is, I went to these schools, sent my kids to these schools, and now my grandkids have gone to these schools," Yee said of Oakland's traditional public schools. "I believe in OUSD enough to put my own kids in it."
Yee believes the way to fix the district's budget problems is through cooperation. "The only way to solve these issues is by bringing everyone together," he said. He sees a place for public schools and charter schools as well as parochial and private schools all in one broader educational ecosystem.
But to find the right balance, some schools might need to be closed or merged to save on costs. Yee said he recognizes that people are passionate about schools as neighborhood resources and don't want to see theirs disappear. But he believes the district needs to have a better grasp on its fiscal responsibilities. "OUSD needs to figure out what the optimal number of [regular district schools] and charters is for fair school presence and specialized school opportunities," Yee said. "We probably need fewer district schools and fewer charter schools."
Yee hopes to inspire a much-needed discussion about how many schools the city really needs, he said. Currently, there are 87 traditional public schools in Oakland. "There are too many schools, period," Yee said.
Yee said he hopes to encourage teacher retention by better preparing teachers, and training and recruiting local teachers. "My job is to make every school the kind I'd send my grandkids to," Yee said. "But we're not there yet."
Yee is endorsed by Great Oakland Public Schools, a deep-pocketed, pro-charter organization that has already spent more than $87,000 supporting him in this year's race.
For her part, Doutherd is backed by anti-charter group Parents United for Public Schools and the Oakland Education Association teachers' union. OEA's political action committee and the California Federation of Teachers are also raising money to independently support Doutherd. So far, the unions have raised approximately $13,000 for mailers and ads backing her.
Doutherd has worked in finance and the nonprofit sector as an accountant and executive. She currently runs Parent Voices Oakland, a grassroots organization committed to bettering student outcomes through early childhood programs and greater parental involvement in education.
In her role at Parents Voices Oakland, Doutherd has often helped to mediate differences between parents and elected officials. She advocates for community involvement, early education, and creative strategies to attract families back into district schools. One of the biggest things the district can do to repair its finances and create better schools, argues Doutherd, is to communicate more effectively and earlier when problems arise. "It's about accountable transparent leadership in our public-school system," Doutherd said.
Doutherd also contends that charter schools cause numerous problems for the district, in terms of enrollment, finances, and planning. In addition to a moratorium on new charters, she advocates for more oversight of existing charter schools and more inclusion of marginalized students at the charters currently operating. "I truly believe traditional public schools need to be fully restored," Doutherd said. "Charter schools shouldn't be treated as a mechanism to fill in gaps in the system."
Regarding school closures, Doutherd said there are complicated financial and civil rights implications that must factor into the conversation. If charters continue to proliferate, closing public schools does not save the school district money in either the long or short-term, she said, and the district shouldn't punish underserved populations for shortcomings created by the district's administration. "The system failed, not the specific school or community," said Doutherd.
Doutherd also said that when public schools are under-resourced and under-performing, students of color disproportionately face a "false sense of choice." This inequality also impacts the district's teachers.
"The school board has to learn the importance of teacher retention and strong leadership," she said. "They need to understand my son's education depends on our teachers being taken care of." The district has struggled for years to fill teaching positions, especially in the special-needs department. Oakland's high cost of living has a "devastating effect on teachers," Doutherd said.