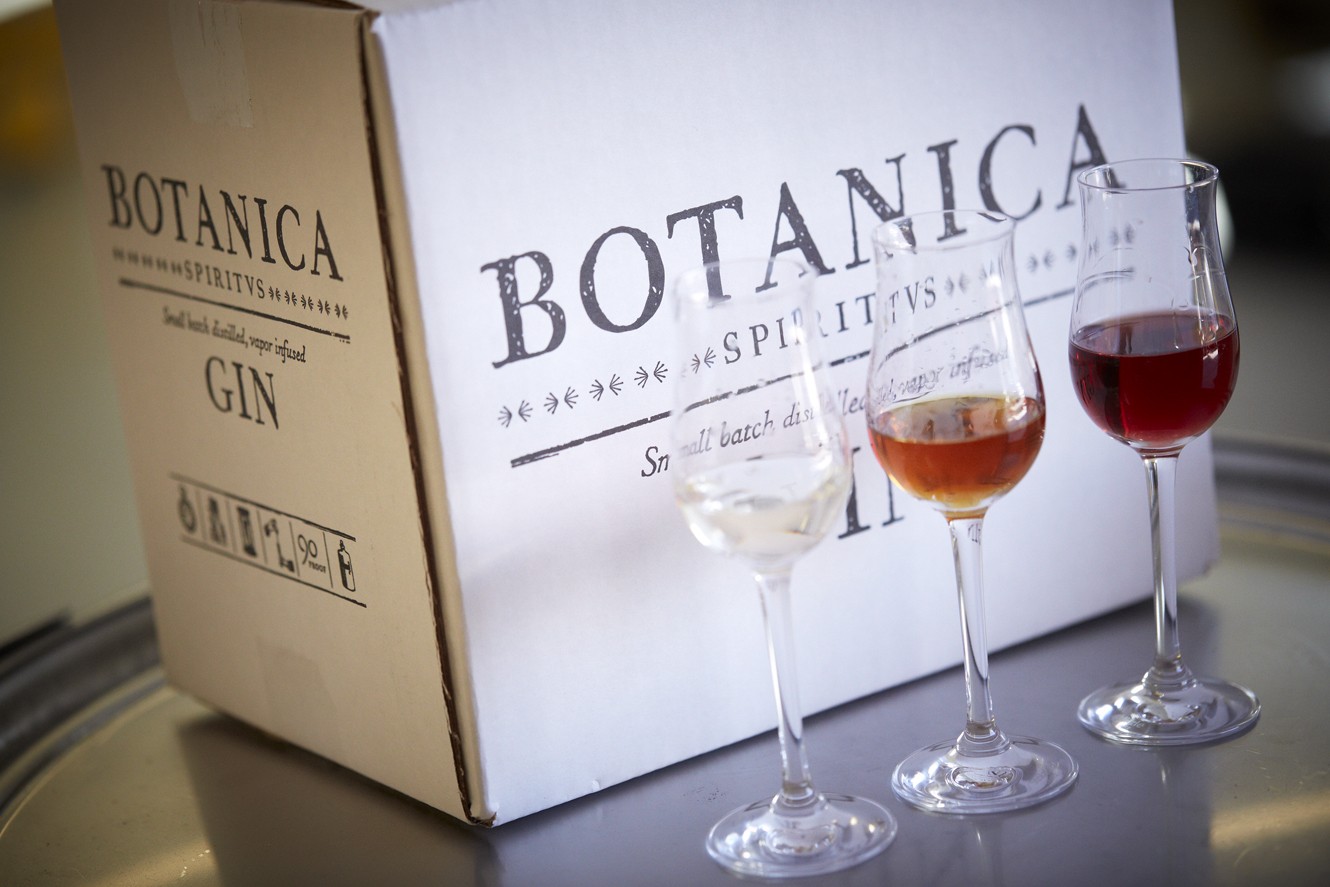 When you walk up to a distillery like St. George Spirits
in Alameda or Falcon Spirits Distillery in Richmond, you can't buy anything
unless the place has a tasting room and you participate in a tasting first.
A new bill, dubbed the "Craft Distiller Op-pour-tunity Act," would change that. Proposed by Sen. Nancy Skinner (D-Berkeley), SB 1164 would treat craft distilleries more like wineries and breweries — a piggyback off of the Craft Distillers Act in 2015 that allowed distillers to sell their spirits, but only up to three bottles per person at their tasting room. The new law would expand the rights of the 82 craft distilleries in the state, allowing them to sell directly to consumers and to produce more — from 100,000 gallons to 150,000 gallons — as well as eliminating the requirement that a consumer must participate in a tasting prior to buying a bottle at the distillery.
For example, Falcon Spirits, a small operation without a tasting room, can only sell its popular gins and amaro through a distributor. (Distillers sell to a wholesaler, which then sells to the retail shops where consumers can purchase it.) For Falcon Spirits, it also means their products are not sold anywhere in Richmond because the distributor doesn't deliver in Richmond.
"It's definitely good for us to sell directly to the public," said owner Farid Dormishian about the proposed bill.
Dormishian added that people often reach out to him, wanting to buy directly from the distillery, but he has to find retail stores that carry his bottles and suggest consumers go there instead.
The Bay Area has a robust but small craft distillery scene. The most well known in the East Bay is St. George Spirits, whose president and distiller, Lance Winters, was recently a finalist for a James Beard Award. St. George and Alameda's Hangar 1 Vodka both have full-on tasting rooms, but several others don't.
While Falcon Spirits doesn't currently have a tasting room, it's something Dormishian is entertaining. He hopes the proposed law will lead to more public awareness of what makes a craft distillery truly a craft distillery.
"It's not just the sales, it's the fact that people can come and see the process firsthand," he said. "If we put a face behind the product, [then] they will understand the spirits a lot better. Educating people what is a craft is important because not all things labeled as craft are craft. The more consumers find out, the better."
Another part of the bill, though, would allow local distilleries to sell imported products from out of state if they use a wholesale distributor. This potentially muddies the idea that any bottles bought from a local distillery are made locally.
The bill is still making the rounds and just passed out of the Senate Governmental Organization Committee with a bipartisan vote. It will head to the Senate Appropriations Committee next.
Editor's Note: A previous version of the article quoted Dormishian implying that the new law would allow him to sell directly to stores, but the new bill doesn't change rules for distillers selling to retailers.