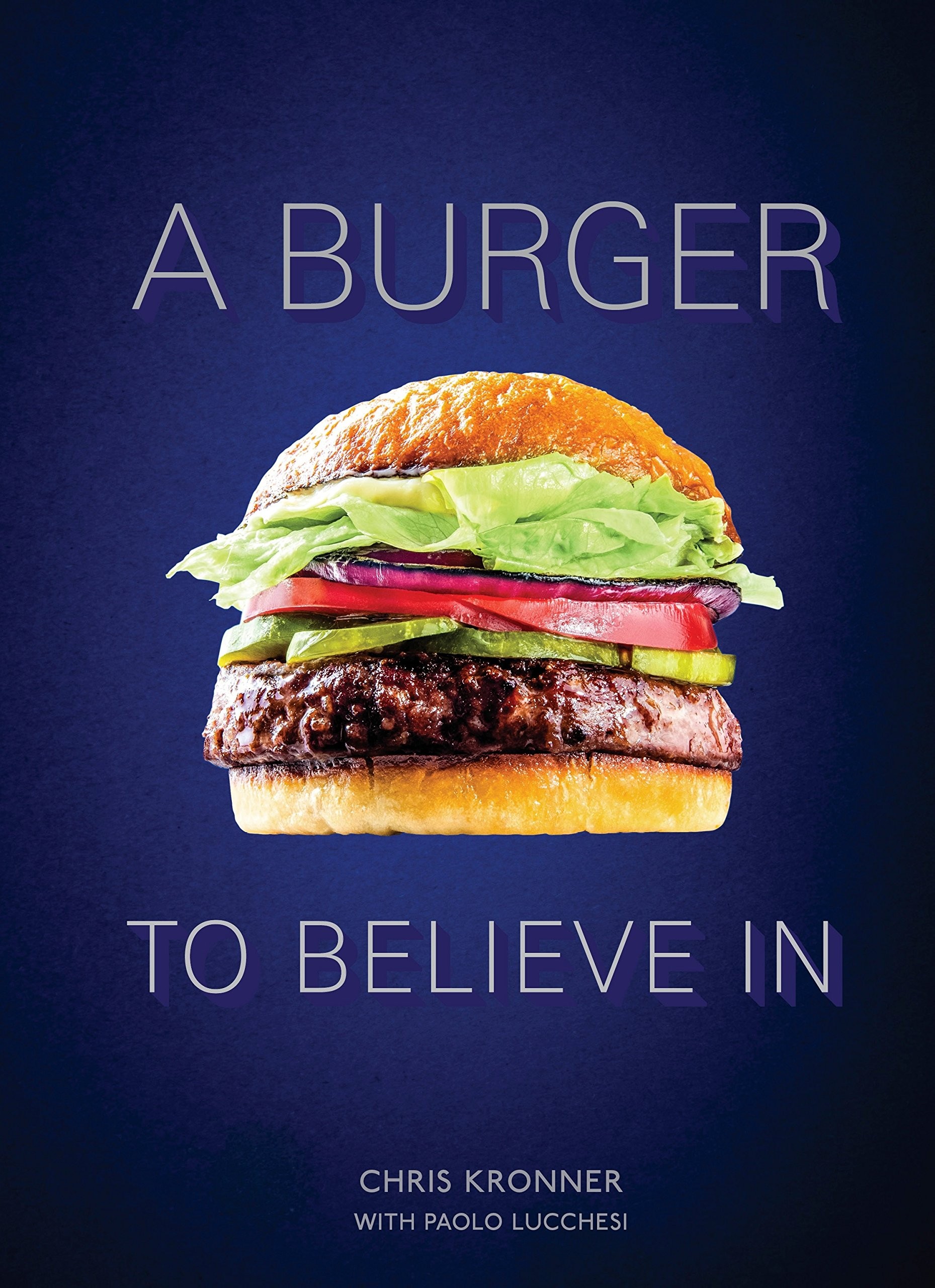 A strange thing is happening in the East Bay cookbook world. James Syhabout's Hawker Fare cookbook came out several months after the seminal restaurant closed. Preeti Mistry's Juhu Beach Club Cookbook arrived soon after she announced the closure of her beloved restaurant. And now, we have the KronnerBurger cookbook at a time when KronnerBurger has languished empty and dark ever since a February fire. With Chris Kronner's new post at Henry's in Berkeley, KronnerBurger's fate remains a mystery.
I sincerely hope A Burger to Believe In: Recipes and Fundamentals, which arrives May 22 via Ten Speed Press, doesn't become a relic of KronnerBurger like the Hawker Fare and Juhu Beach Club books — something to cling to and cry over when your recreations, despite meticulously following the recipe, just don't come out quite as wonderful as your memories.
In A Burger to Believe In, you will find the recipe for the restaurant's eponymous burger, notoriously served rare and only rare. It was the result of Kronner's 10 years of research and experiments. Every tiny element has been ruthlessly thought out: the cow's diet, the aging process, the grind, the fire, the cooking time, and the most minimal of extras. At a time when many chefs were adding foie gras, bacon jam, Sriracha leather, edible gold, and other superfluous items to the humble burger, Kronner focused on the essentials, and that's what made his burger special.

If you love this burger, you will be delighted with the level of detail in the eight-part recipe, for there are sub-recipes for the pain de mie bun, dill pickles, charred onion, cheddar mayo, roasted bone marrow, tomato, and lettuce. But if you are a fan of the restaurant, you probably love much more than the burger. There's the exceptional patty melt, which gets its zing from Chinese
hot mustard; the veggie burger, which gets its umami from mushrooms and mushroom powder; the avocado and crispy rice salad, inspired by Vietnamese flavors; and the flagship dessert, the sweet-salty honey pie. There are also recipes from Kronner's past gigs, specifically at Slow Club and Bar Tartine in San Francisco, and originals developed for the book.

It's also a delightful read all around. Co-written by Paolo Lucchesi, food editor at the San Francisco Chronicle, A Burger to Believe In dives deep into burger land with equal parts nerdom and irreverence. There's the story of Bill Niman of Niman Ranch fame, a tale about an unusually old cow, musings on the burger's role in American culture, and short interludes penned by folks such as Bradford Taylor, the owner of Oakland's Ordinaire. Eric Wolfinger's bombastic, over-the-top photography sets an appropriate tone. You will probably laugh out loud. More importantly, you will actually learn something.