As much as everyone loves getting presents, seeing loved ones smile when they receive thoughtful holiday gifts can be more satisfying than receiving something yourself. If that's the case for you, then you might be tempted to go all out and splurge on something fancy for your best friend, sweetie, or family member. But sometimes, bonding over an experience can be even more meaningful than giving or receiving material items. If your loved one is a music fan, getting them covetable concert tickets that you know you'll both enjoy is the move. We've rounded up a list of noteworthy show recommendations in a variety of genres that would make excellent gifts for the special people on your list.
Flying Lotus, Clams Casino, and Thundercat
With virtuosic electronic compositions that deftly blend elements of hip-hop, jazz, and noise, it should come as no surprise that Steven Ellison, aka Flying Lotus, is the grand-nephew of famed jazz pianist Alice Coltrane. Though his instruments of choice are a laptop and drum machine, his production utilizes nuanced melodies and challenging rhythm structures that evoke his family's boundary-pushing contributions to music in the 20th century. Flying Lotus' experimental edge makes him appeal to hip-hop heads and niche, electronic music fans alike. While his 2012 album, Cosomogramma, was glitchy and frantic with a digitized sonic palette, his latest release, You're Dead!, has a more nostalgic, analog feel with an emphasis on jazz percussion and psychedelic electric guitar instrumentals. Kendrick Lamar and Snoop Dogg lend vocals to the album. (And Flying Lotus has production credits on Lamar's landmark release, To Pimp a Butterfly.) He performs at 1015 Folsom on New Year's Eve with Thundercat — a bassist, vocalist, and his frequent collaborator — and Clams Casino, another producer of ambient instrumentals with hip-hop roots.
Dec. 31, 2015. 9 p.m. 1015 Folsom (1015 Folsom St., San Francisco). $75. 1015.com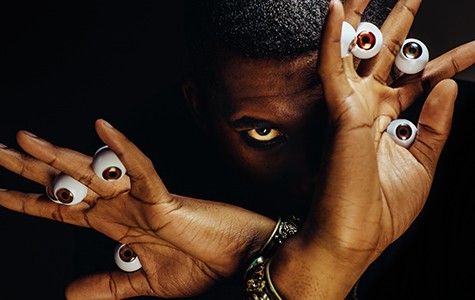 Morrissey
While Morrissey might seem like an insufferable tool — with his arbitrary cancellation of shows and irrational, racially insensitive statements to the press — there's no denying that he has changed the lives of generations of emotional, misunderstood teenagers (and adults) with his band, The Smiths, and his later solo work. Despite his toxic public persona, tracks like "There's a Light That Never Goes Out," "Half a Person," and "Heaven Knows I'm Miserable Now" speak to feelings of alienation and loneliness in romantic, poetic terms. In my life/Oh, why do I give valuable time/To people who don't care if I live or die? — it's a question all sensitive souls have asked themselves at some point. At the risk of failing in my duty as an intersectional feminist, I recommend that you go see this highly problematic yet undeniably brilliant artist at the Masonic in San Francisco on December 29. Go on — slow dance with your boo and shed your first-world-problem tears along to his music.
Dec. 29, 2015. 8 p.m. The Masonic (1111 California St., San Francisco). $59.50–$95. SFMasonic.com
Berner's Cookies Christmas Party
San Francisco rapper Berner has long been a stalwart of the Bay Area's hip-hop scene and has enjoyed some mainstream success through his deal with Wiz Khalifa's Taylor Gang Records. Big, soaring beats — which often sample phrases of funk and soul songs — and narrative-driven bars define Berner's nostalgic sound. His aesthetic evokes classic Bay Area mob music, the mid-tempo gangsta rap for which the region was known in the 1990s before hyphy rose to popularity. Berner has collaborated with many prominent figures of the local underground scene, such as Messy Marv, B-Legit, and the late Jacka. His work with The Jacka is a particularly standout part of his discography: the two MCs worked together on the excellent mixtape Drought Season 3 shortly before The Jacka's untimely passing earlier this year. Released posthumously, Drought Season 3 features lush, spacious beats with melancholic undertones, with the two rappers engaging in a dualistic back-and-forth throughout. If you're looking to surprise the diehard Bay Area rap fan in your life, tickets to Berner's Cookies Christmas Party — which features Berner and members of Taylor Gang — is a must.
Dec. 27, 2015. 8 p.m. TheWarfield (982 Market St., San Francisco). $35–$45. TheWarfieldTheatre.com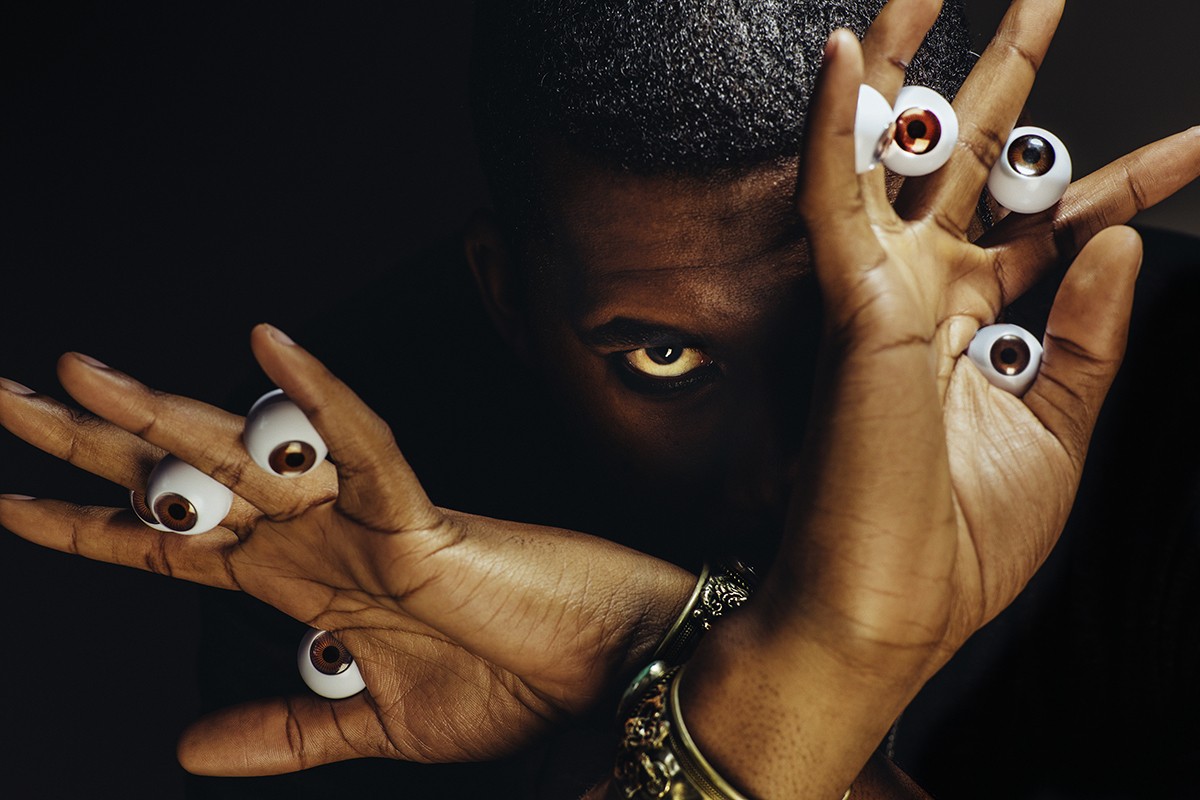 Vân-Ánh Vanessa Võ: Notes from Vietnam
In a video of a recent NPR Tiny Desk Concert, composer and multi-instrumentalist Vân-Ánh Vanessa Võ introduced viewers to a variety of unusual musical instruments, several of which come from her native Vietnam. Võ began the show by playing a tortoise shell-shaped drum called a Hang while singing a woeful song in Vietnamese. Then, she nimbly switched to the dan bau, a one-string instrument she used to play a tense melody with psychedelic inflections that evoked the warbly guitars in Pink Floyd's The Wall. Critics and fellow musicians have lauded Võ for the savvy interplay of Vietnamese and Western musical stylings in her work. In a concert presented by the Oakland East Bay Symphony Orchestra at the Paramount Theatre on February 12, the musician will premiere a new piece called Lullaby for a Country, which she will play on a sixteen-string, harp-like instrument called a dan tranh zither. The Oakland Symphony will also perform Dvorák's Carnival Overture and Benjamin Britten's Young Person's Guide to the Orchestra.
Feb. 12, 2016. 8 p.m. Paramount Theatre (2025 Broadway, Oakland). $20–$75. OaklandSymphony.org
St. Louis Symphony Orchestra
The second-oldest symphony orchestra in the United States, the St. Louis Symphony Orchestra, comes to UC Berkeley's Zellerbach Hall on January 29 with a performance of modern classical and contemporary compositions: Mahler's Fifth Symphony and John Adams' 2013 Saxophone Concerto. Mahler was an Austrian, pre-romantic composer whose work was banned throughout much of Europe during Nazi occupation but experienced a resurgence in popularity in the post-war period. His symphonies are known for juxtaposing contrasting moods, and his Fifth Symphony undercuts somber moments with unexpected insertions of popular melodies from his day. While Mahler's Fifth Symphony is turbulent and emotional, Adams' Saxophone Concerto is jubilant, with a noticeable jazz influence thanks to its lead instrument. On January 31, the orchestra will perform Olivier Messiaen's Des Canyons aux Étoiles alongside a multimedia presentation featuring photography by Deborah O'Grady, which Cal Performances co-commissioned to celebrate the hundredth anniversary of the National Park Service.
Jan. 29, 2016. 8 p.m. Jan. 31, 2016. 3 p.m. Zellerbach Hall (101 Zellerbach Hall, UC Berkeley). $19–$98. CalPerformances.org
Flying Lotus performs at 1015 Folsom on New Year's Eve.