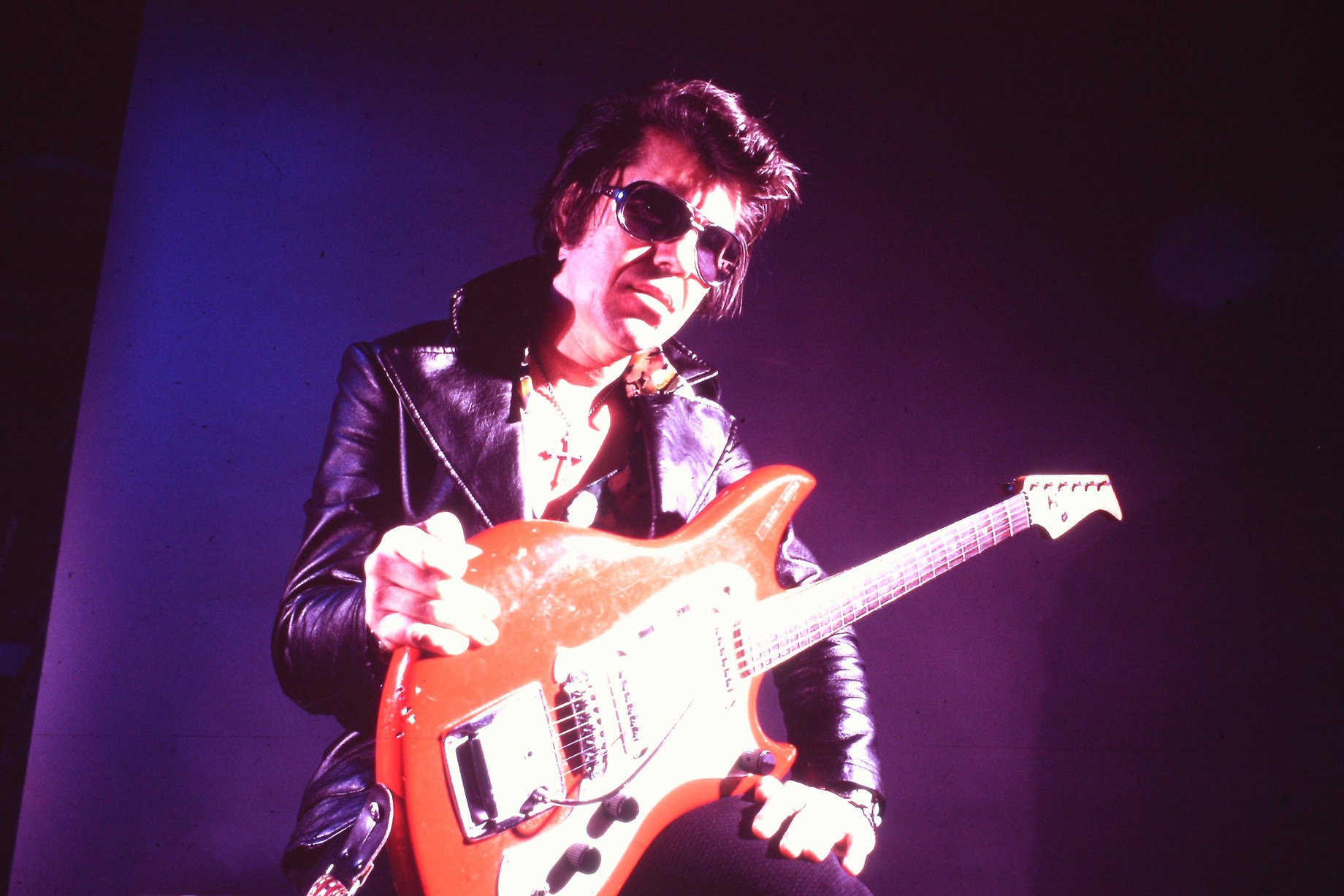 The past few years have seen a bounty of informative documentaries on the history of popular music. Seemingly no genre or ethnic group has been neglected. But doc-makers Catherine Bainbridge and Alfonso Maiorana want us to know that we've missed one of the essential sources of American roots music, the Indigenous Influence. It's now on full display in their entertaining new film, Rumble: The Indians Who Rocked the World.
Using the career of half-Shawnee guitarist Link Wray and his anthemic 1958 instrumental hit "Rumble" as a takeoff point, the doc opens up an impassioned discussion of Native American contributions to the national soundtrack, from the massacred Ghost Dancers of Wounded Knee all the way to the explosive power of rock demigod Jimi Hendrix (part Cherokee) and heavy metal drummer Randy Castillo. What they discover will surprise you.
It seems obvious to say it now, but Native Americans' struggles against the Euro-American land grab put them at the bottom of the North American social ladder, along with their music. Before a 1907 federal government project to record Indian musicians attempted to rescue the vanishing culture, Native music was banned in the United States, says activist John Trudell in an onscreen interview. Natives found refuge among African-American slaves as well as with Mexican immigrants, and the resulting hybrid music eventually became a national treasure, as performed by blues artists Charley Patton (Choctaw-Creole-African) and Howlin' Wolf (Choctaw), mixed Black and Indian Mardi Gras Krewes in New Orleans ("The only time they could put on feathers," observes musician Cyril Neville), and half-Coeur d'Alene jazz singer Mildred Bailey, Tony Bennett's idol.
As the doc hopscotches across the continent from North Carolina to the Six Nations Reserve in Canada to Taos, New Mexico, to Los Angeles' Sunset Strip, we get an earful from guitarist Robbie Robertson of The Band (Mohawk), folk music diva Buffy Sainte-Marie (Cree), and Jennifer Kreisberg and Pura Fé (Tuscarora and Taino), members of the indigenous vocal group Ulali. The sounds are as glorious and diverse as American neighborhoods. Out of sorrow came pride and joy.
Rumble is an entertaining documentary about Native American contributions to the national soundtrack, including those of half-Shawnee guitarist Link Wray.