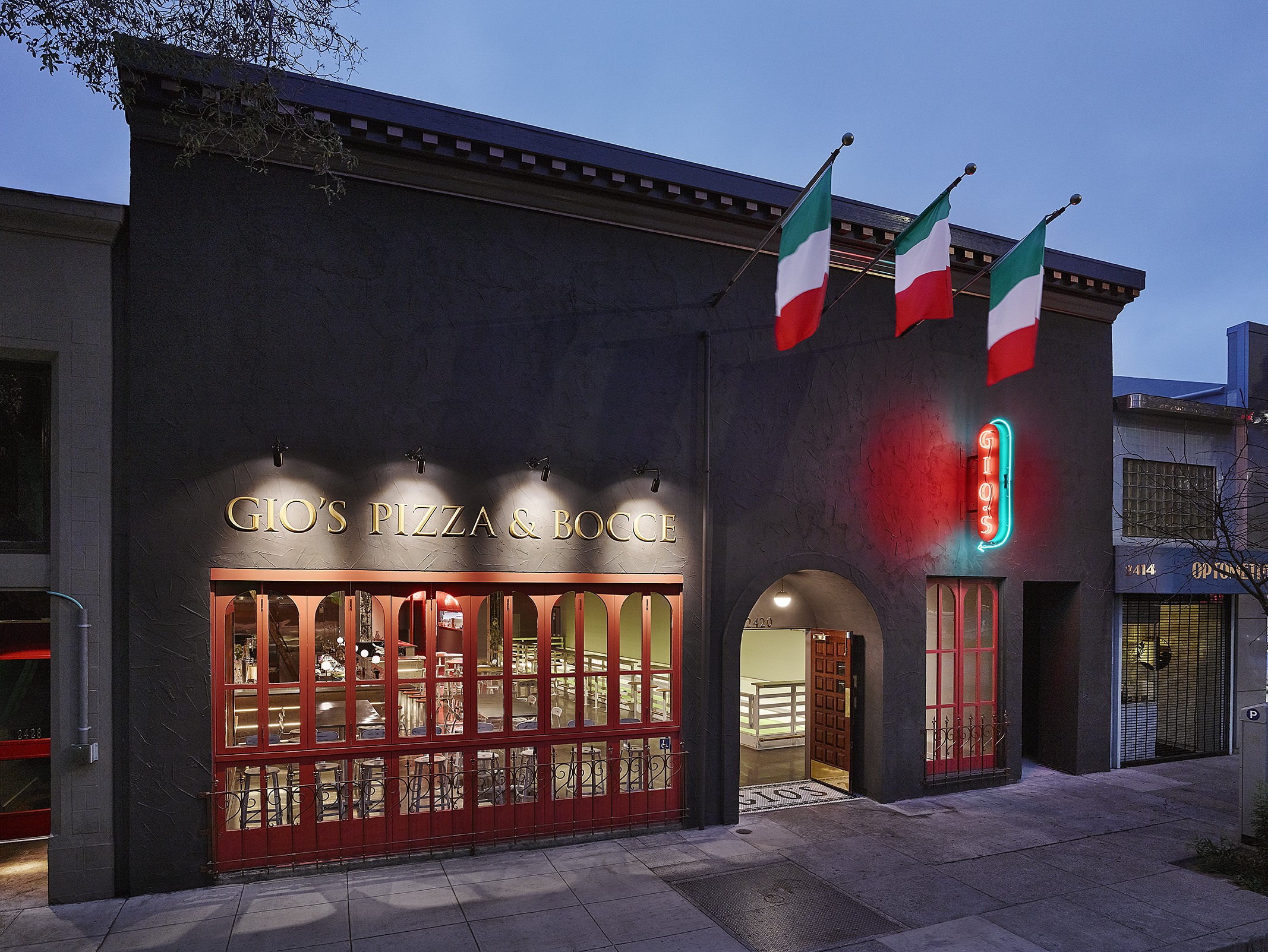 Until a fire shut down Giovanni two years ago, the family-owned restaurant had been serving Sicilian pizzas, calzones, and other Italian favorites in downtown Berkeley since 1961.


Now, the space is alive again. With tonight's grand opening, Gio's Pizza and Bocce (2420 Shattuck Ave.) will show off its fresh approach to Italian food and drinks as well as some throwbacks to the old Giovanni.


Gio's comes from first-time restaurant owners Xin and Michele Jin and Nathan George, who all went to UC Berkeley and come from real estate backgrounds. The managing partners are Joel DiGiorgio and Adam Stemmler of Farm League Restaurant Group, which also helped launch the East Bay Spice Company, Shinmai, and Arthur Mac's Tap & Snack, among others.


Gio's is calling itself a new-school Italian joint. It's serving Italian food, yes, but in a huge, 4,000-square-foot industrial space with a bocce court. It's boisterous, hip, loud, and purposefully lacking red-and-white tablecloths.


"We're not Italian," Stemmler said. "We're not necessarily trying to create a traditional Italian experience."


In the kitchen is chef de cuisine Fred Oliveira, formerly of the esteemed Boulevard in San Francisco and now-shuttered Sea Salt of Berkeley, who will oversee a short menu including appetizers, salads, and pastas. The main attraction will be calzones and Sicilian-style pizzas, which are rectangular slabs characterized by their soft, focaccia-like dough.


That's one ode to the original Giovanni, but there are more homages in the space. Giovanni's neon signs were salvaged and brought into the dining room, which join Giovanni's big, red leather booths. The private room known as "the boat room" was also basically untouched by the fire. Gio's will use it primarily for private parties, special dinners, and amaro tasting events. It's accessed through a secret door of sorts, constructed from 56 Partana Olive Oil tin cans.


"It's pretty much a time capsule," Stemmler said.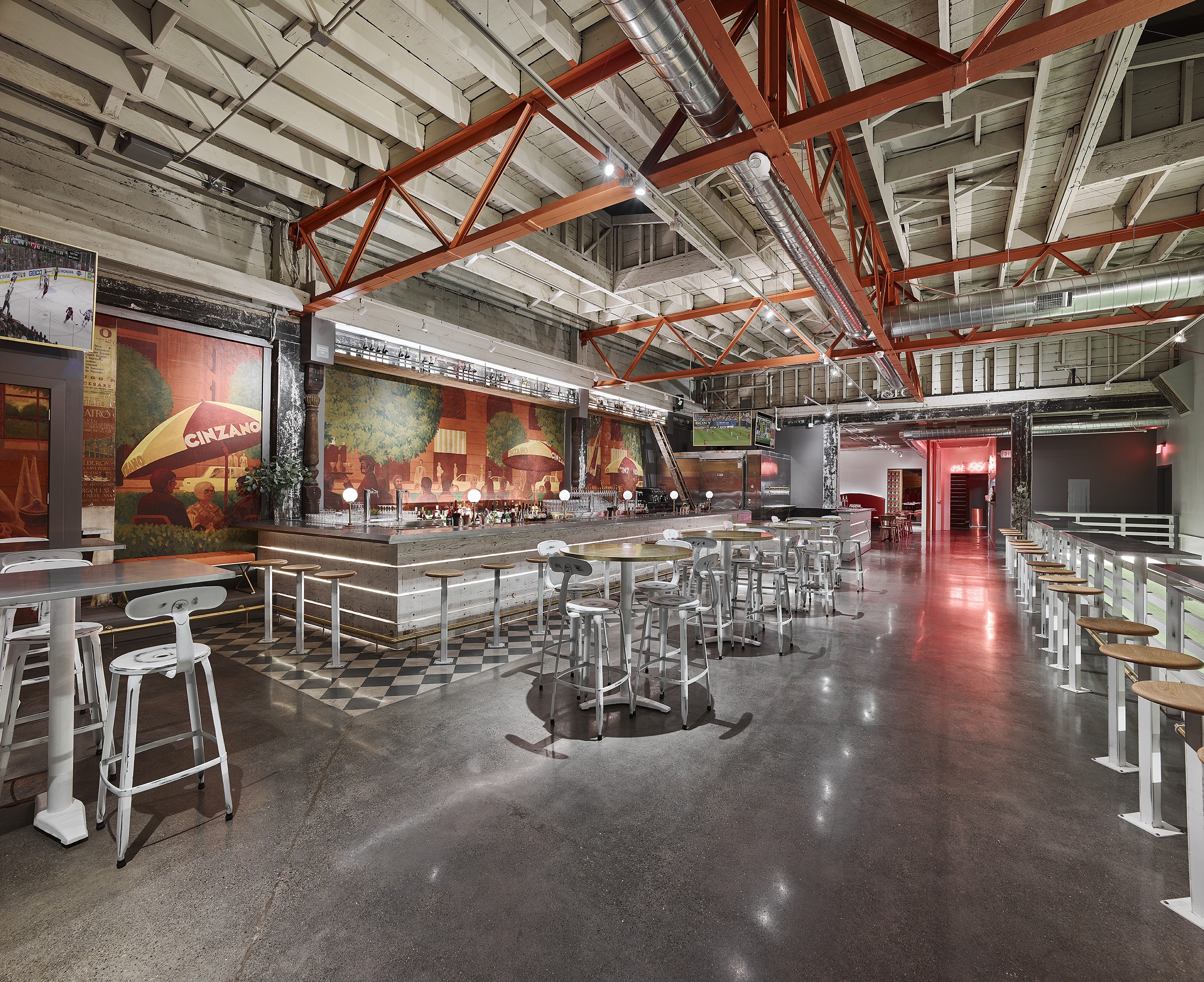 The bar program is where things really get interesting. Gio's claims to have one of the largest collections of rare and vintage vermouth and amaro in the country. Much of that stems from Stemmler's own private collection, born out of a love for fernet early in his bartending career. Some bottles go back to the 1950s.


"We thought it'd be fun to drink history as well," he said.


Stemmler expects those to appear for special dinners and tasting events, though the bar will emphasize vermouth and amaro around the clock. In addition to original cocktails, there's a series of pre-mixed and kegged spritzes served on tap. Stemmler said many of these are inspired by Italian soda flavors — for example, strawberry-fennel shrub mixed with Cocchi Americano and cognac — and ideal for serving large groups quickly. Note apertivo hour, which takes place from 5 to 6 p.m. daily, offers spritzes for a discounted $6.


For now, the kitchen will be open from 5 to 10 p.m. daily, with the bar extending to midnight at the earliest or 2 a.m. at the latest, depending on how business goes. In two or three weeks, Gio's plans to unroll Italian-inspired brunch service, fueled by espresso and prosecco cocktails.
Gio's Pizza & Bocce, 2420 Shattuck Ave., giosberkeley.com.