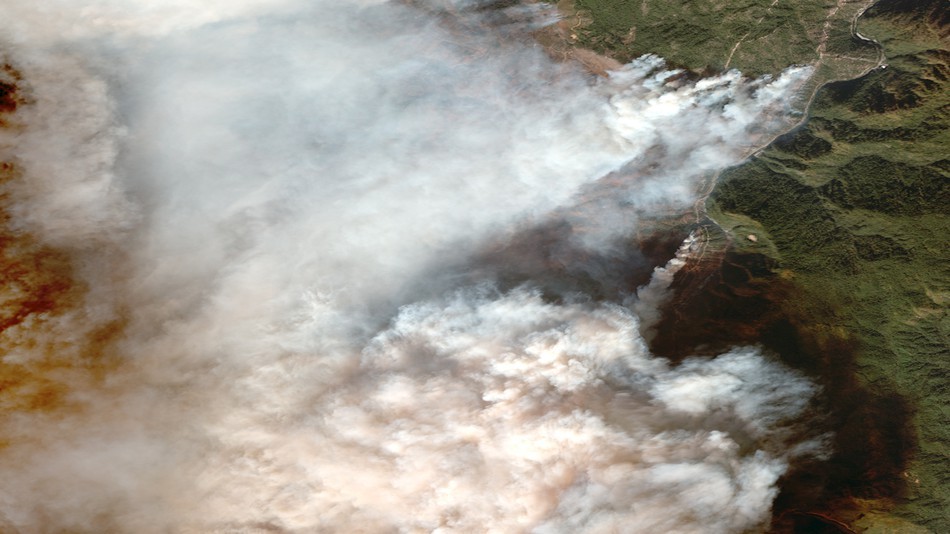 Stories you shouldn't miss for Nov. 16, 2018:
1. Northern California
has the worst air quality in the world
because of stifling smoke from the horrific Camp fire, the
San Francisco Chronicle
reports. Air quality in the region is ranging from unhealthy to very unhealthy to hazardous. Public health officials continue to urge people stay indoors, and most schools and colleges are closed today. Conditions could improve a bit tomorrow, but pollution officials say air quality is expected remain poor until at least Tuesday.
2. Hundreds of people
are still missing in the wake of the Camp fire
, as the death toll from the massive blaze increased to 63, the
San Francisco Chronicle
reports. Last night, Butte County officials reported that 631 people were still missing, although many people on that list may be alive and not know that their family members and friends are looking for them. The disastrous fire left 26,000 people homeless, creating a huge humanitarian crisis.
3. State regulators may decide
to bail out PG&E
, which will likely face financial ruin if found liable for the deadliest and most destructive fire in California history, Bloomberg News reports. Michael Picker, head of California's Public Utilities Commission said he "can't imagine allowing PG&E Corp., the state's largest utility, to go into bankruptcy as it faces billions of dollars in potential liability from deadly wildfires." Picker's comments sent PG&E's stock shares soaring.
4. Democrats are on the verge of
winning a complete sweep of Orange County
, which was once a Republican stronghold and was long known as "Reagan Country." The Associated Press reports that Democratic challenger Katie Porter has unseated GOP Congresswoman Mimi Walter and that if Democrat Gil Cisneros hangs on to his narrow lead over Republican Ed Royce, then Orange County will have no GOP representation in Congress.
5. And Oakland's
first housing tower in 10 years is on track to be completed next summer
, reports Emily Hoeven of the
San Francisco Business Times
$. The 34-story, 254-unit tower located at 1640 Broadway will be the tallest residential high-rise in Oakland when it opens in July 2019.