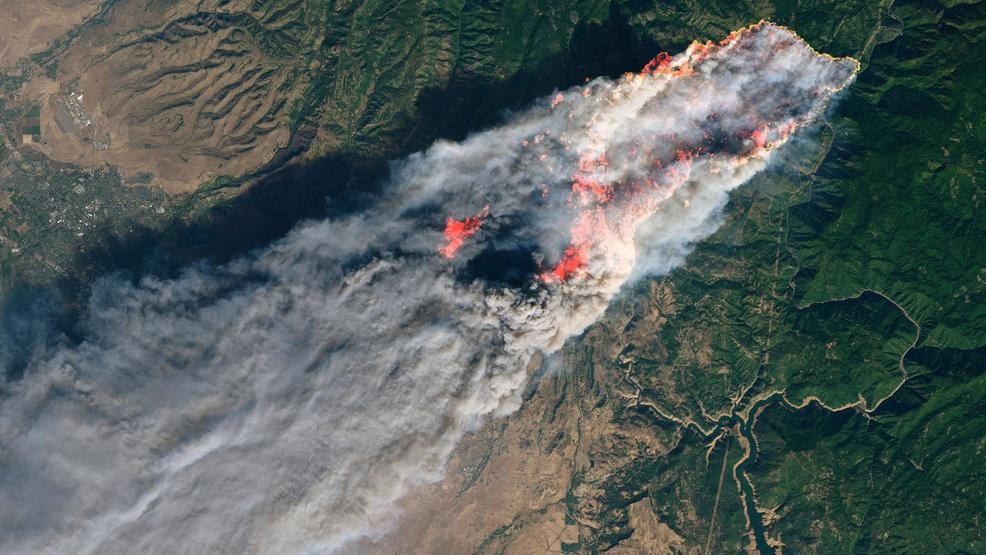 Stories you shouldn't miss for Nov. 15, 2018:
1. As toxic smoke from the horrific Camp fire continues to blanket the Bay Area, many colleges and universities
have decided to shut down until after Thanksgiving
, reports Gwendolyn Wu of the
San Francisco Chronicle
$. Officials say the air quality in the region is hovering between "unhealthy" and "very unhealthy." Cal State East Bay, San Francisco State, and San Jose State are all closed because of the pollution, although most K-12 schools in the region remain open.
2. Some survivors of the Camp fire, which obliterated the town of Paradise, leaving 26,000 people homeless,
have set up camp at a Walmart parking lot in Chico
, the Bay Area News Group$ reports. '"It's one of the worst disasters that I've seen in my career, hands down,' said Federal Emergency Management Agency Administrator Brock Long at a news conference Wednesday in Chico. FEMA officials, he said, will help local officials 'navigate a very long and complex recovery.'"
3. PG&E
may go belly up
if it's found responsible for the Camp fire, which has killed 56 people and destroyed 10,321 buildings — making it the deadliest and most destructive blaze in state history, the
LA Times
$ reports. PG&E warned investors that it's viability is in question, as the company's stock prices continue to plunge.
4. The city of Oakland's financial risk from the tragic Ghost Fire in 2016 could be huge because of a state Supreme Court decision that
will allow victims' families to sue the city for liability
, reports Bob Egelko of the
San Francisco Chronicle
. The high court refused to hear Oakland's appeal of a lower court ruling against the city.
5. Tenants of mold- and rodent-infested apartments in Oakland's Fruitvale district
have won a $2 million settlement
from the buildings' landlords, reports Ali Tadayon of the
East Bay Times
$.
6.
Twenty-nine women have sued
Alameda County Sheriff Greg Ahern since 2014, alleging civil rights violations, medical malpractice, and emotional distress at the county's jail facilities, KTVU reports.
7. BART is seriously moving forward with plans
to build a second transbay tube
, connecting the East and West sides of the bay, reports Lauren Hernandez of the
San Francisco Chronicle
$. The new tube, which could be completed by 2028, could also allow BART to run 24-hour service.
8. California has a massive
budget surplus of $15 billion
this fiscal year, the AP reports, citing a new report from the state's Legislative Analyst's Office. "'It is difficult to overstate how good the budget's condition is today,' said Mac Taylor, an appointee of the Legislature who wrote the analysis. 'By historical standards, this surplus is extraordinary.'"
9. In a setback for victims of sexual assault and harassment, Trump's Education Secretary Betsy DeVos will soon release new regulations for colleges, universities, and K-12 schools
that significantly bolster the rights of the accused
, the
Washington Post
$ reports.
10. And an Oakland police officer
saved the life of a premature newborn
who was found not breathing after his homeless mother gave birth in her car, the
East Bay Times
$ reports.
$ = news stories that may require payment to read.