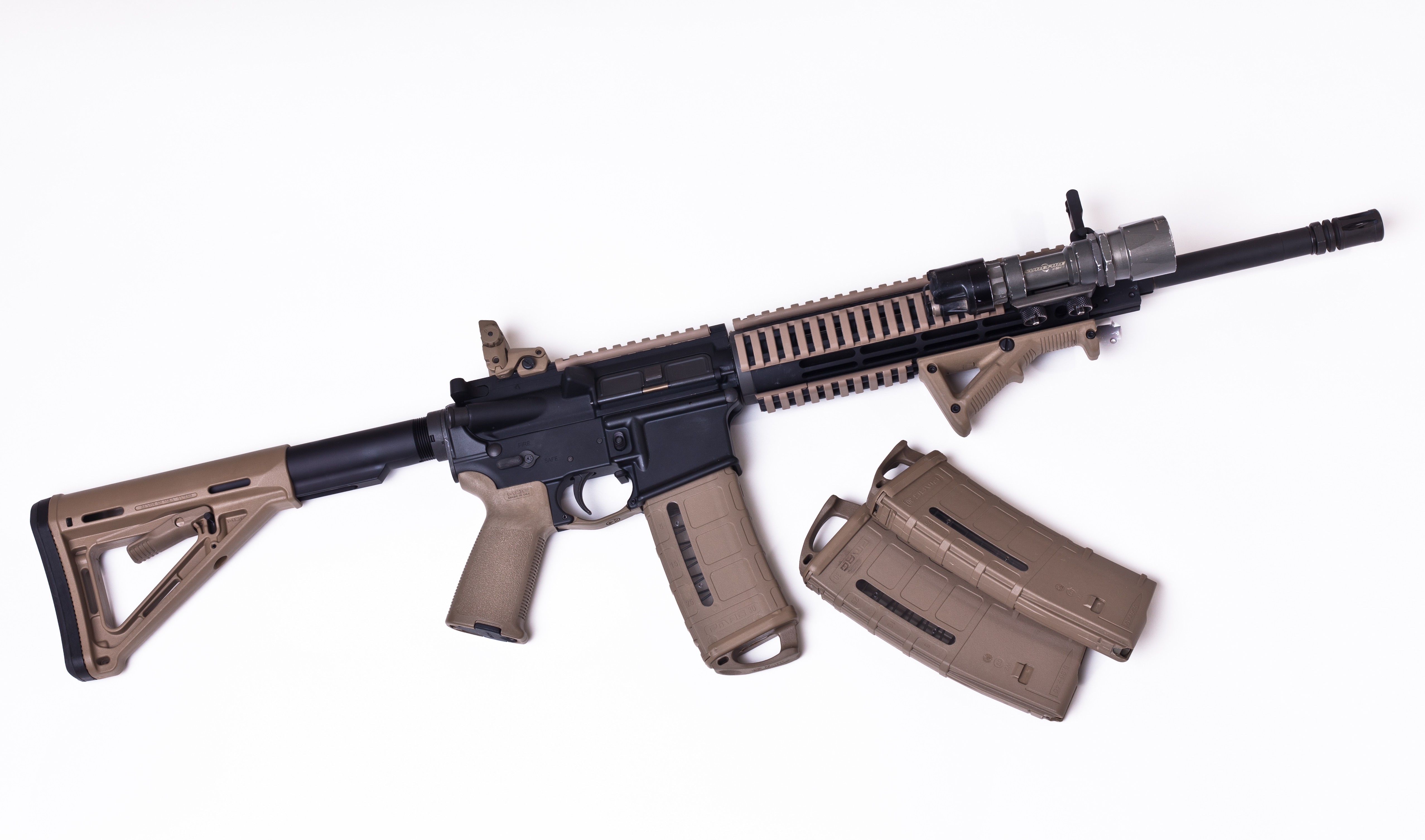 News you don't want to miss for Aug. 9-11:
1.
Authorities seized an AR-15 assault rifle and three high-capacity ammunition magazines from the home of the suspected Gilroy Garlic Festival shooter
, the
San Francisco Chronicle
reports. The items, including a clown mask, were obtained during a search of the deceased assailant's home. $$
2. In response to the latest string of mass shootings in the U.S.,
San Rafael Mayor Gary Phillips ordered the North Bay city's flags to be flown at half-mast until Congress passes gun control legislation
, the San Francisco Chronicle reports. $$
3. Ghost Ship trial:
After four and a half days of deliberations, jurors went home for the weekend without a decision in the deadly 2016 Oakland warehouse fire
,
NBC Bay Area
reports. Derick Almena and Max Harris are charged with 36 counts of involuntary manslaughter. Jurors have only asked two legal questions, and none since July 31.
4.
"We're a totally peaceful, racist group," San Leandro chiropractor and frequent political candidate Don Grundmann told the Modesto City Council this week
,
SFGate
reports. Grundmann is a co-organizer for a proposed "Straight Pride" event in the Central Valley city. Grundmann's verbal gaffe was met with rounds of hearty laughter. During his run for U.S. Senate last year, Grundmann included anti-transgender language in his ballot statement.
5.
Oakland Raiders owner Mark Davis blasted the Oakland Athletics' front office, its Coliseum co-tenant (at least for one more year)
,
The Athletic
reports. "Unfortunately, there's a problem there. As far as the players and everybody, we love the A's. We seriously do. But the front office has been real pricks. They've been really fucking around with us up there, taking advantage of the situation. Which, it is their right to do it, but it makes it hard." Davis said.
6. In The Athletic article, Mark Davis also called Oakland and Alameda County elected officials "dysfunctional," a description that may prove prophetic after
Oakland officials sent county leaders a letter this week asking them to hold off from selling their share of the Coliseum site to the A's
, the
East Bay Times
reports. The A's intend to redevelop the Coliseum in order to help fund a new ballpark at Howard Terminal. $$
$$ = Stories you may have to pay to read.