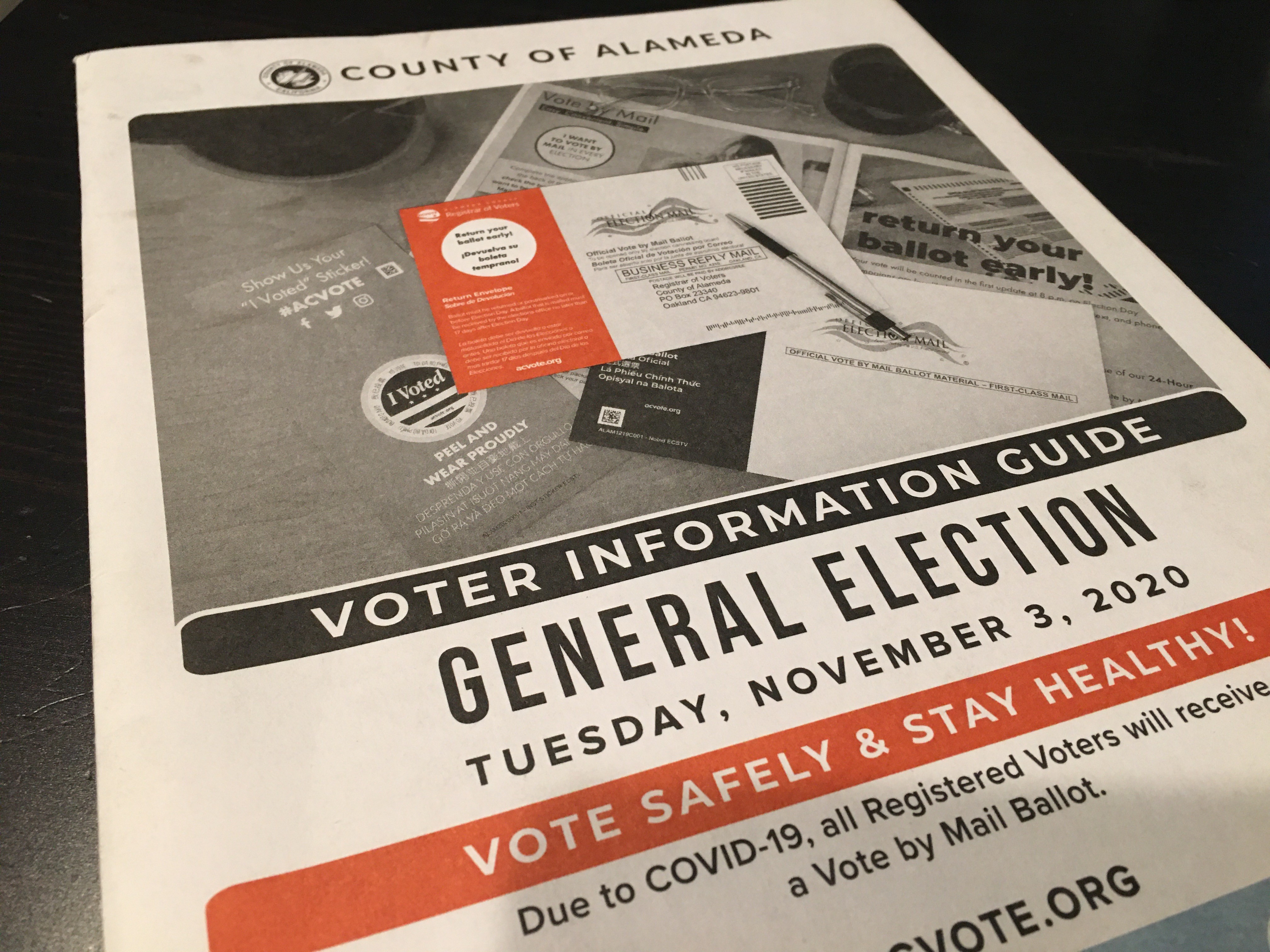 News you don't want to miss for Nov. 13:
1.
The Alameda County Registrar of Voters reported 140 voters using an in-person polling place in Oakland did not have their ballots counted
, the
East Bay Citizen
reports. The disclosure came after the ACLU of Northern California and other groups issued a complaint against the registrar, alleging the voters had been disenfranchised because their printed ballots had been given back to them as receipts.
2.
The Federal Correction Institution in Dublin where actress Lori Loughlin is serving two weeks for her involvement in the college admissions scandal is facing an outbreak of covid-19
, the
Mercury News
reports. Attorneys are also alleging the jail, with over 900 female inmates, is overcrowded. $$
3.
Alameda County's neighbors moved toward closing indoor restaurant dining, effective on Tuesday
, the
East Bay Times
reports. Alameda County may soon follow as daily cases of covid-19 steadily rise. $$
4.
The Golden State Warriors have submitted a plan to San Francisco health officials to allow 50 percent capacity of the Chase Center and provide covid-19 testing to every fan
,
CBS Sports
reports. The plan could cost the team $30 million.
5. College football is a mess. Cal's game against Arizona State on Saturday is canceled after the Sun Devils head coach and others were infected with covid-19.
Instead, Cal will travel to UCLA for a game this Sunday after the Bruins' scheduled game against Utah was similarly canceled
,
Sports Illustrated
reports.
6.
A two-alarm fire in Oakland near the Alameda Coast Guard Island was put out by firefighters late Friday morning
, the
East Bay Times
reports. The blaze occurred at a previously red-tagged building that sits next to a homeless encampment. $$
$$ = Stories you may have to pay to read.